When I travel it seems like I bring a ton of stuff with me these days. It's changed a lot since the days where I simply traveled with my camera and a notebook but over the past couple years it seems like "laptops" have finally started to be truly useful for traveling. They aren't just miniature computers they also work as a tablet for watching movies on a plane and they are small enough and light enough to slip into my backpack easily. With the launch of Windows 10, it's time to look at getting a new laptop to take advantage of the new software on hardware that is designed for it. That's one reason I'm excited about the Toshiba Radius 12 2-in-1 laptop.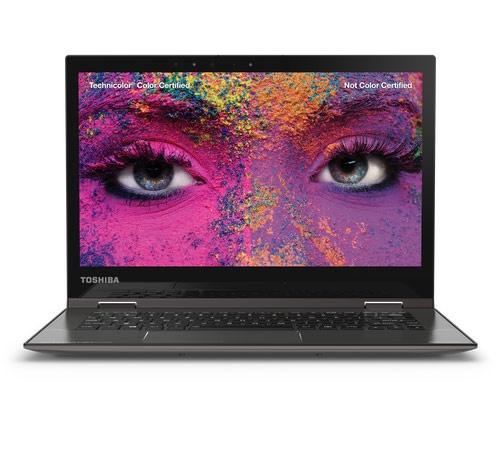 As a photographer, one thing that frustrates me beyond almost anything else is that each of the screens I use has a slightly different color profile and that makes it a challenge for editing. The Radius though was designed with color accuracy in mind and is Technicolor-certified, supporting 100% Adobe® RGB color space reproduction. This makes it an ideal laptop for any photographer or videographer since what you see is really what you have.
Additionally it is the first 12.5 inch convertible laptop to feature a 4K Ultra HD display meaning that it's going to be amazing to watch movies on too!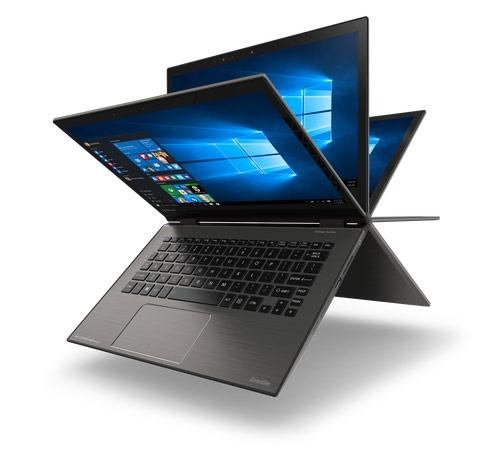 Speaking of movies, since it is a 2-in-1 that means that it's flexible. You can use it as a tablet for taking notes on in a meeting or you can rotate it like a tent and watch movies in your hotel room or on the plane.
Finally, since it is designed for Windows 10, it's one of the first small-screen PCs to enable facial authentication with Windows Hello meaning that you won't always have to login by typing your password.
The Toshiba Radius 12 is in Best Buy stores right now and I think this makes a great Christmas gift for anyone (including yourself!)