Are you getting ready for fall by dusting off that rake and raising the mower blade to mulch leaves? While you are getting ready for fall chores don't forget to check your tires too. After a long summer driving on hot dusty roads, you need to make sure that they are ready for the ice and snow that's coming soon.
Let's Be Tire Smart This Fall
After a long hard summer of driving on hot roads, your tires may have worn down a bit. With winter driving conditions as well as fall roads that may have wet leaves that can also reduce traction it's time to make sure they are still in good shape.
The biggest thing you are looking for is tread depth, followed by uneven wear patterns that may indicate you need to get them rebalanced or something structurally is wrong. Without proper tread, your car will hydroplane more easily and that can lead to accidents as well as simply scary driving situations that you'll want to avoid.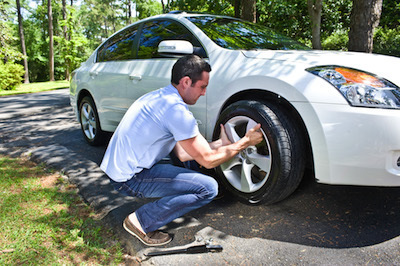 How to Check Tread Depth with a Penny
We love the Discoverer SRX and CS5 Touring tires from Cooper Tires since they have a Wear Square located at six different positions on the tire to help you determine the tread depth easily. However, even if you don't have one of these awesome tires, you can simply use a penny to test depth. Simply insert it into the tread at a few different spots in the tire. If you can see the entire top of Abe's head then your tire tread is less than 1/16th of an inch deep and you should consider getting it replaced immediately.
The both the Discoverer SRX and CS5 Touring tires also offers a premium 65,000 mile Tread Wear Protection Warranty, so if you aren't completely satisfied you can always return them within 45 days for a free Cooper brand replacement including mounting and balancing.
Even Trucks and FWD Vehicles Need Attention
Think you are invincible just because you have a big truck or SUV with four wheel drive? It's probably even more important to make sure that you check these tires as well since with power going to all four wheels you'll want to make sure they are in good shape. Cooper Tires offers a Discoverer STT that is designed to still offer superior off road traction for difficult conditions while maintaining excellent "on road" performance.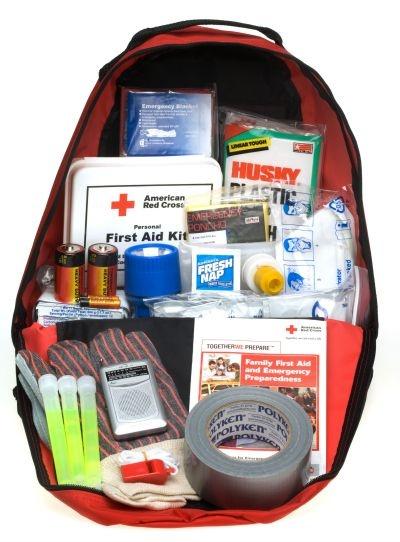 Pack an Emergency Kit and Keep it in the Car
While you can prepare for the worst by checking your tires and replacing worn or damaged one, sometimes you simply can't prepare for the worst. In these situations, it's important that you keep an emergency kit in the car. This kit should include basic first aid items, but also an emergency blanket, glow sticks or flares, and a collapsable shovel to help you dig out from snow if you get stuck after sliding into a drift. Depending on where you live, you might also consider using this time to check your chains to ensure that they are still in good shape to help you get where you need to go this winter. It's always easier to check ahead of time than discover half way up a mountain in a freak winter storm that you are stuck in the cold!
There are some great driving opportunities waiting for you this fall, so just be smart about it!