Anyone can go camping ... but to do it right, truly is an passion that takes years to hone. Today though, classic style of camping in a pop-up tent that many of us learned in the Boy Scouts has been surpassed by options such as glamping and RVs are more popular than ever. So while I encourage you go gather your buddies and head out into the forest, field, or desert and pitch a tent the old way ... here's some ways to make it bigger. Everything in life should be bigger, badder, and more awesome so here's some ideas on how to make your next guys weekend campaign adventure even more awesome!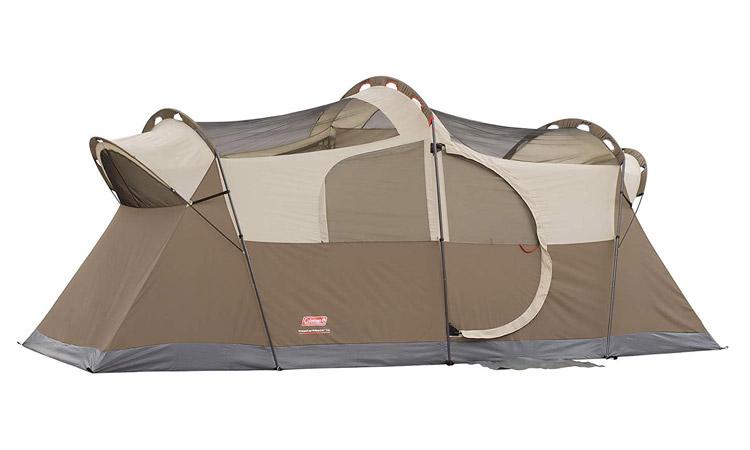 Buy this Coleman 10 Person Tent on Amazon.
Get The Right Tent and Go Big!
I have a great 4 person tent that I got years ago from Gander Mountain (one of my favorite retailers). It's a big tent but we can go bigger!

Back then if you wanted something with more space you had to sacrifice design and features but no longer. There are some awesome big tents out there today and our friends at Outdoor Gear Reviewed has this awesome best 10 person tent review roundup.
If you don't want a cabin or are looking to go somewhere way off the grid then this is a great way to keep the group together. Another idea though, would be to use this 10 person tent for partying ... and then head back to your own personal tent to sleep. With all the space inside, you could set up some inflatable couches, have space for the ice chests or even set up a TV. Who said camping has to be rough?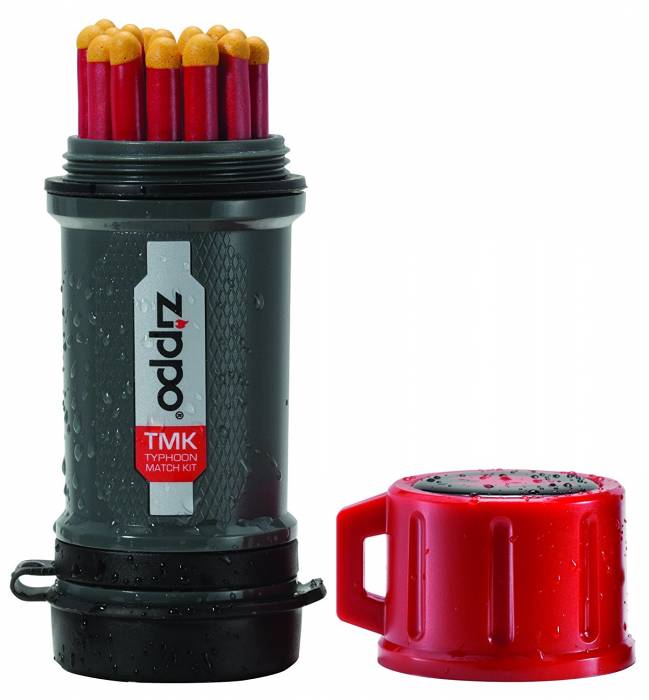 Buy this Zippo typhoon match kit on Amazon.
Make an Awesome Fire
Again, while a simple book of paper matches and some dry wood can start a fire ... we can do better than this today.
A few months ago, Zippo showed off their Typhoon Matches and I LOVE them. They look like giant wooden matches, but can burn for up to 30 seconds, comes in a waterproof container and are essentially wind proof. They will even stay lit in the rain and can be submerged in water too. As long as phosphorus remains on the stick, these will stay lit. It also comes in their "Ultimate Fire Starting Kit" bundle with a mag strike and Emergency Fire Kit as well.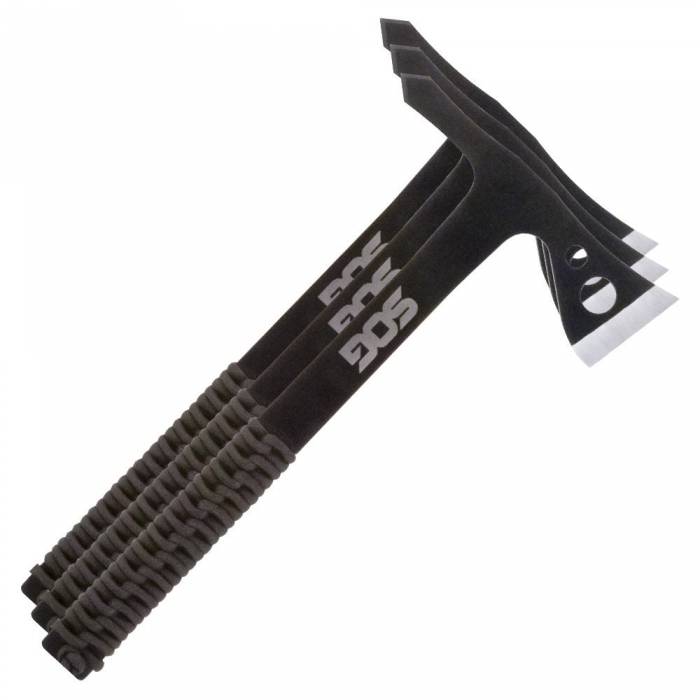 Buy this SOG Throwing Ax or SOG Throwing Knives on Amazon.
Forget Horse Shoes - Throw an Ax Instead
Throwing horse shoes or even Jarts is so last century ... right now, it's all about ax throwing!
Make sure to set up clear lanes and give each other plenty of space between throwers so nobody gets hurt. While having a nice big round target is ideal, trees work too.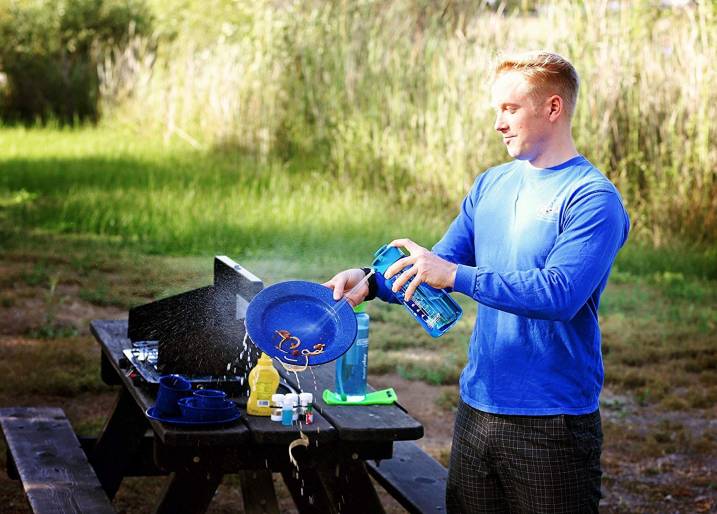 Buy this Lunatec Aquabot on Amazon.
Make Cleanup a Breeze
Forget washing the dishes off with a tub of water, now you can spray the food off with the Lunatec Aquabot before washing it with soap and water. Plus, this is also a great way to wash mud off boots, sand off feet, or spraying your friends if they make a bad joke. Oh ... and it works as a regular water bottle for drinking too!