Who said you can't have practical and fun in the same car? Our first experience with the Mitsubishi Outlander was last year's model and frankly it wasn't our favorite experience. This year though, the Outlander has been completely updated and so I was super excited to give it another chance.
In the interim, I'd had a chance to talk with a bunch of other people about Mitsubishi and the Outlander specifically, what I discovered is that opinions were pretty polarized between "auto guys" and "mom bloggers". The truth is that those of us who review cars regularly can sometimes be jaded and stop looking at the cars from the POV of "would we buy this and why?" and instead focus only on "is this something we'd love to have in our garage". The subtle difference here is that sometimes car buyers - like manufacturers - need to make compromises based on cost. This I think, is why the Outlander has suffered at the hands of some of us bloggers since it isn't necessarily as roomy, well built, capable, or beautiful as others on the market.
What it is though is a great blend at a fantastic price point designed to deliver the average American a capable, comfortable, safe car at a great price.
I refuse to accept compromise though, so I wanted to take the Outlander on an adventure to see if what "mom wants" would still be a great choice for guys too. Our choice was a trip to the desert to see if it was up to the task of delivering an exciting weekend guys getaway too. Our destination was Borrego Springs, located about 2-3 hours north east of San Diego. Frankly, I love exploring this area since it has a wide variety of terrain from long, straight, flat desert roads to sandy washes and of course twisty mountain roads.
There's also plenty to see out there from colorful badlands and extremely dark skies perfect for star gazing ... and then there's those metal sculptures that I love finding hidden in the desert.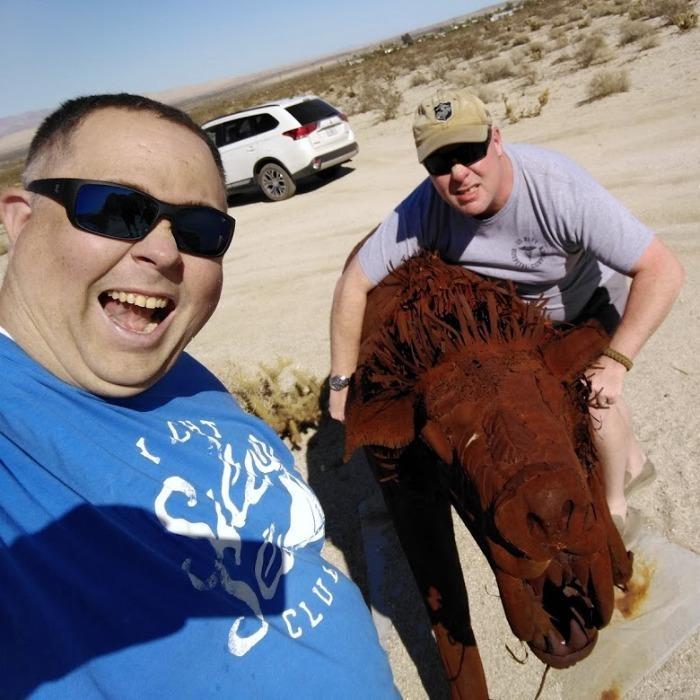 While the roads and sandy areas where we took the Outlander "could be done" with a non-FWD car, I was especially excited to test out the S-AWC feature. For those up north, it's winter and you are facing snowy roads. For us though, sand is what we get to play in and so I was curious as to how it would perform.
What I found was impressive. The S-AWC reacted extremely well with the loose sand to the point where I was able to change velocity and angle without trouble. With Super All-Wheel Control, the Outlander is offers a complete suite of traction control systems including: Active Front Differential to distribute power between left and right on the front axle, Anti-lock Braking System and Electronic Brakefoce Distribution to improve control while braking.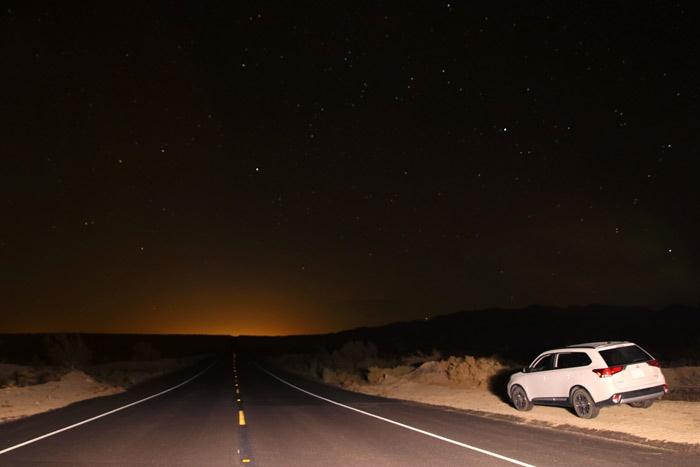 The net result of this S-AWC technology is that it is extremely well rounded and able to seamlessly transition from soft sand to high-speed highway driving. For those of you in colder areas, this means that it will also be great for that weekend ski trip where you'll need traction in the icy access roads and parking lot but speed and comfort on the highway.
Additionally, to conserve gas, the Outlander offers ECO Mode that switches from 2WD to 4WD mode only when the sensors detect that you need the extra support.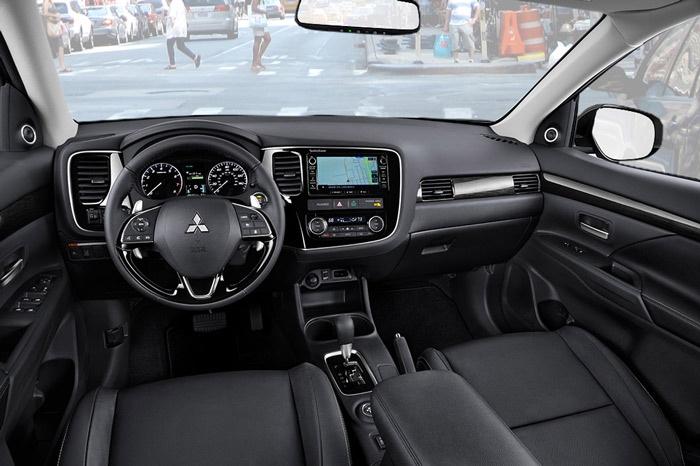 Inside, the Outlander is attractively designed compared to it's predecessor and comes with great safety and comfort options. These include a 710-watt stereo system and available Android Auto and Apple CarPlay.
From the safety perspective, the Outlander is loaded with features including Adaptive Cruise Control, Forward Collision Mitigation, and a Multi-View Camera System that you'd normally find only on more expensive SUVs.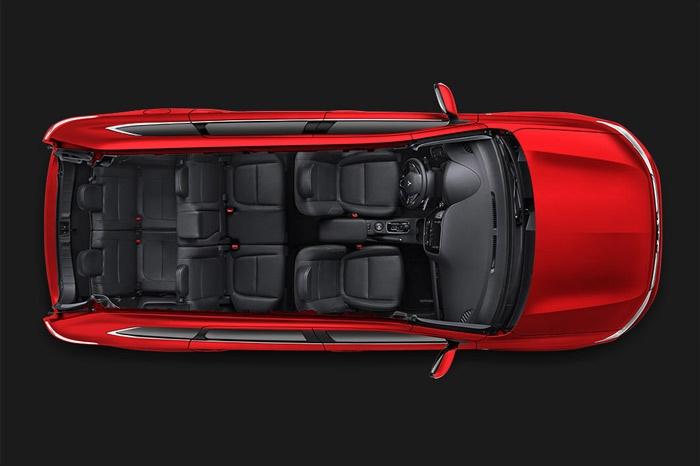 Inside, there is space for seven passengers - though in practical use, I found the third row unusable for passengers except maybe small children ... but it's there if you need it. Luckily, that third row is easy to fold down so you have room for luggage and other gear for your weekend adventures.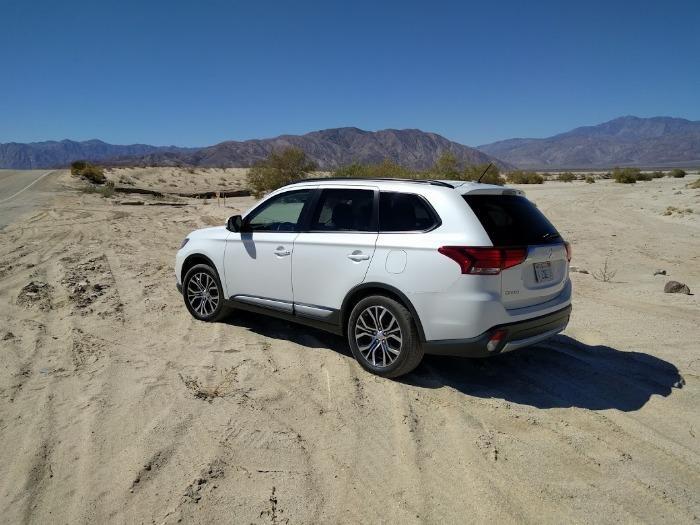 Overall, this is a huge step up across the board from what we tested last year and I wouldn't be disappointed to find this in my garage. It's a compromise on many points but very well rounded. When you take all this into consideration and add on Mitsubishi's 10 year, 100,000 mile warranty it gets even more attractive. For the person who's shopping for a 7-passenger SUV that's loaded with options and affordably priced, this is something you simply must include in your consideration set.
However, unlike other "suburban people movers", the Mitsubishi Outlander can still be fun to take out on a weekend adventure with your buddies!