NASCAR is one of my favorite racing leagues and it has been since my first race nearly 10 years ago. I've had the fortune to see races from inside the pit, high above the track in a luxury box, and in the stands with the rest of you guys too. While I love almost anything that involves guys piloting fast machines and competing for glory, NASCAR has a rebel spirit that is both its strongest asset and maybe it's greatest weakness. Over the past few years though it's changed significantly and while some claim "NASCAR's Dead" ... these changes mean that it's a great opportunity to give it a second chance or just a fresh look.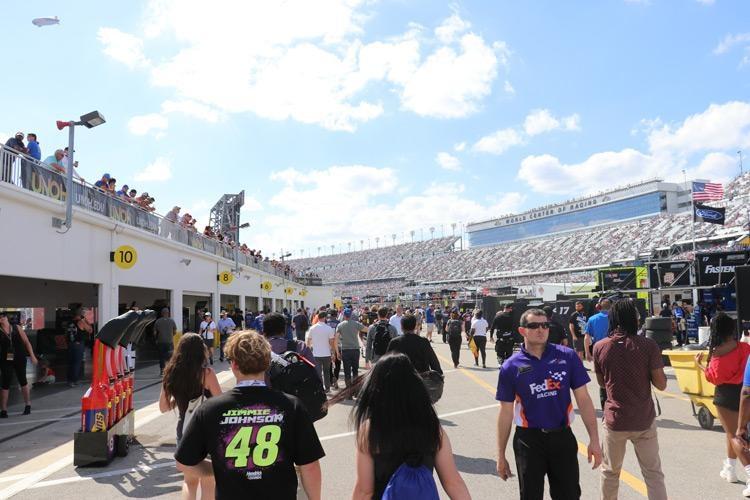 I've been fortunate to attend at least once each year and usually I'm with a group of experienced regulars. This time however, I attended the Daytona 500 as a guest of NASCAR with a group of media for many this was their first race. This gave me a great opportunity to listen, look around and see stuff through their eyes and not just mine as an existing fan.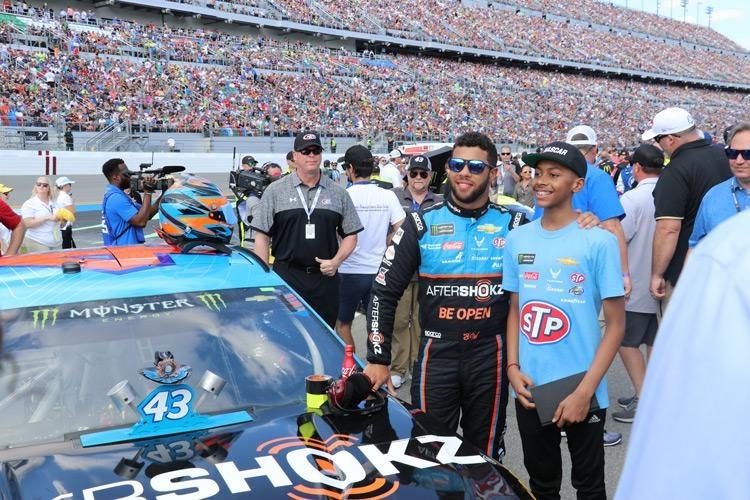 Diversity Is a Challenge ... But It's Happening and That's Good
Conventional wisdom suggests that NASCAR is a mostly white, mostly southern, mostly male dominated sport and that's true. But it's changing. For instance, in the infield there were still many Confederate flags as well as MAGA, Blue Lives Matter, and other symbols of rebellion as well as those perceived by many to be racist. Having lived in the South I know many friends who proudly flew Confederate flags because they honestly felt that it was a symbol of "Southern Pride". Others did so just to be assholes and piss people off. This has got to change and we've got to clean things up. In a way, I'm going to miss this rebel attitude when it is finally purged. However, the future is trending in the right direction. While I looked around and saw far fewer flags, others on the trip saw far too many for their comfort. Ultimately I think the sport needs to do more to restrict these symbols so we can fight over more important battles like Ford vs Chevy!
On the positive side of things, the makeup of the teams is starting to change too. While it is a very small start - Daniel Suarez is the first Mexican driver to compete full time in the cup series and Bubba Wallace is the first African American driver to compete at Daytona in 50 years. (Wendell Scott in 1971) We even met with some female pit crew members and a handful of black pit crew members too. It's a start but NASCAR is investing millions of dollars into Mexico right now as well as other diversity efforts. I'm excited to see the results and the new stories and fans that will come with it.
What impressed me more than anything though is that these guys are FAR more than just racial tokens. Daniel Suarez for instance was the 2016 Xfinity Series Champion and Bubba Wallace was the first African-American to win in the Truck Series and he has a bright future in Cup Series now too.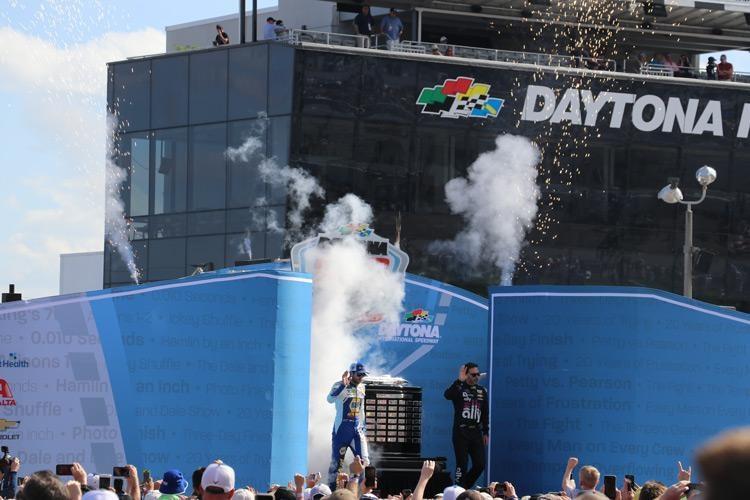 Lots of Young Drivers Competing to Be Stars
While a LOT of attention is being paid to Suarez and Wallace, they aren't the only young guys out there. NASCAR is clearly in a transition period right now where some of the older names are retiring and handing their seats to young bucks ready to make a name for themselves.
Don't worry though, guys like Kyle and Kurt Busch, Kevin Harvick, Jimmie Johnson, and Paul Menard are still around. However, it's exciting to see new guys like Corey LaJoie, Daniel Hemric, and Matt Tifft create some new stories. Then of course, there's second generation drivers like Ryan Blaney and Chase Elliott. Chase who was a rookie in 2016 comes from a legendary NASCAR family with a built-in-fanbase. I even met his sister cheering him on and telling me fantastic stories of what NASCAR was like when she and Case were kids.
While newer competitors always are more susceptible to inconsistencies and making mistakes ... there's a certain "drive" that makes them exciting to watch.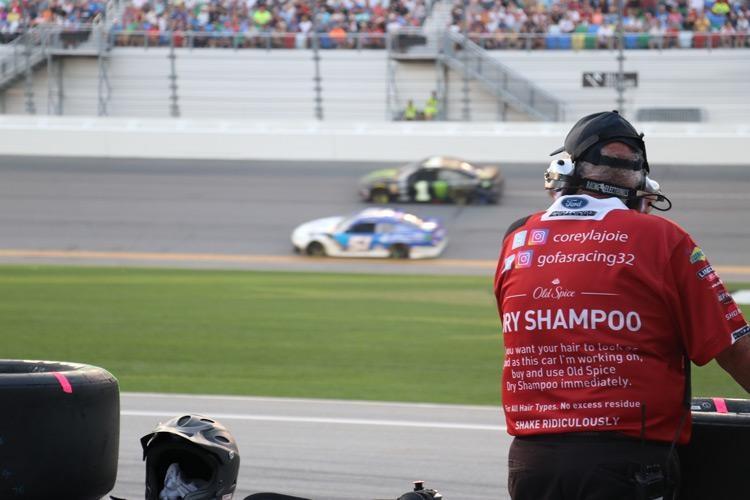 New Technology, Design, and Comfort
I LOVE the sound of big noisy naturally aspirated V8 engines ... and when you put 30+ of them on a track all at once the roar is indescribably exciting to experience.
However, it's also generally perceived as older technology and not reflective of technology trends seen in modern cars. NASCAR used to be a driver of car sales and the phrase "Win on Sunday, Sell on Monday" was once true. Today it's not. The "Toyota Supra" for instance doesn't look anything like the Supra in your dealer's lot. This has been a big ongoing discussion over the past several years but NASCAR president Steve Phelps says they have a plan for changing things up. He recognizes that they need to make the cars more recognizable but also the technology more relatable. I suspect we're going to hear more about some big changes coming in 2020 that might involve more technology being applied to the future cars as well as shells that more closely resemble the "stock" car they are intended to look like.
I can't vouch for all other tracks, but as a part of the effort to make NASCAR more fan friendly they are making facility improvements too.
In the case of Daytona the changes were significant. The seats are much improved as well as bathroom and catering facilities from when I first visited the stadium nearly a decade ago.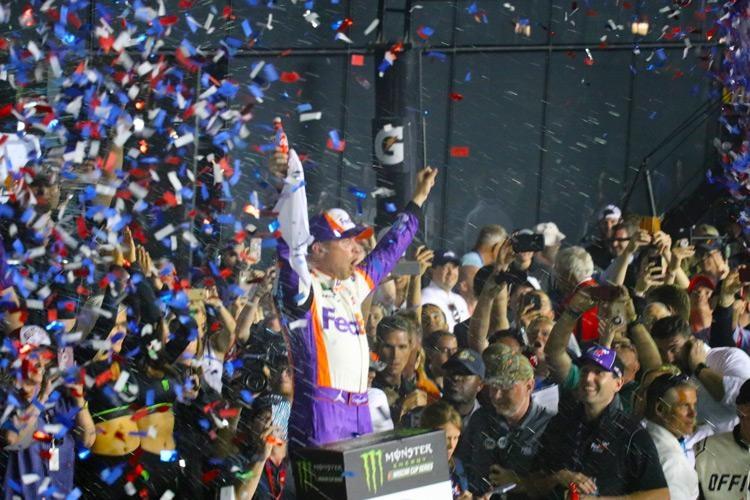 NASCAR Isn't Just Driving in Circles for Three Hours
Here's where the big challenge lies as far as I'm concerned. Some guys love sports where they can spend hours in the stands just being outside and enjoying the spectacle. Others want more action more frequently.
Personally I HATE the stage racing system that NASCAR has implemented. Essentially where as in the past you'd have a 500 mile race, now you'll have 3 stages laps: 0-60, 61-120, and then 121-200. Essentially it's like a hockey game now except that after each period you assign points and have a "winner" but then you also have the winner of the race itself. The theory here is that it creates excitement by keeping everyone in the race the entire time and bunching people up so it's more likely to cause crashes. (that's more of a side effect than an intention they tell me)
At this point, it's mostly semantics but I wish they'd just remove the "500" from the name and make these races 3x 125 mile races and have an actual winner at the end of each race.
I personally used to love NASCAR because of the longevity and pit strategy but that left a HUGE chunk of the race BORING AS HELL. I don't think they are done tinkering with the formula so there's likely more changes coming in 2020 and beyond.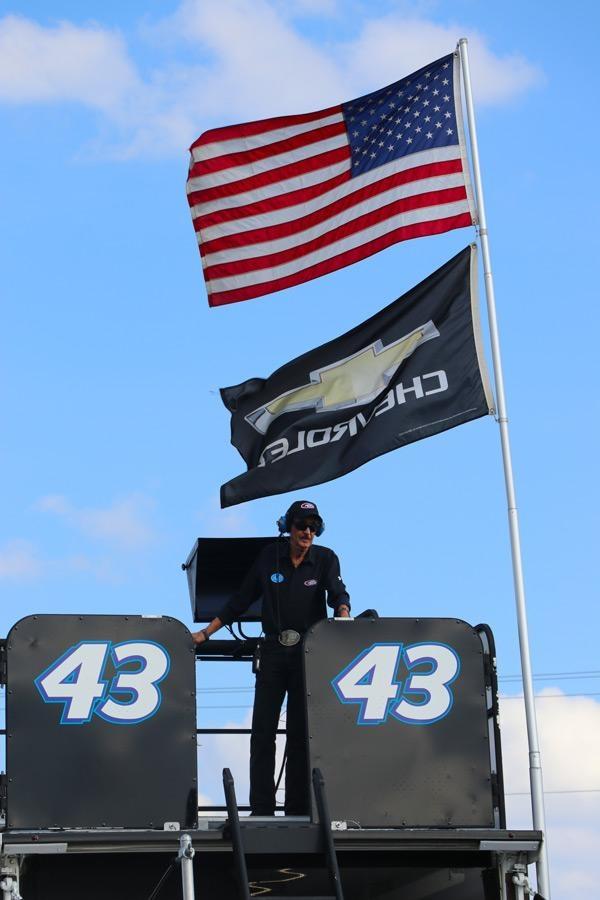 If you've never gone to a NASCAR race before ... or not in a while ... it's a great time to go. Legends like Richard Petty, Dale Jr are still there ... just now they are leading the teams from pit row while young bucks fight for a chance to stand on victory lane.
Plus, for those concerned about cost, ticket prices are lower than they've been in a long while too. While still not "cheap" there's a lot of value to be had compared to say going to a concert or a football game. For instance, before the race you can rub shoulders with the drivers, get autographs, watch the cars being worked on, and meet with the crew. Plus there's always a midway outside (and sometimes inside the track) where you can engage with your favorite brands, get tons of awesome swag, and meet new friends.