When I was younger I could party with the best of them but as I got older I had to start watching what I drank and I learned a few tricks from buddies - drink water before / after, eat a greasy late-night meal before heading home, white bread / crackers etc. There is no shortage of "hangover cures" but like the folk remedies of yesteryear while there may be some truth, they can also be improved and that's where Never Hungover comes in.
Unlike some formulas which may be more marketing and cool packaging, Never Hungover was originally formulated by a holistic doctor and has been credited at helping the CEO, Parrish Whitaker's sister recover from Lupus and later Parrish discovered it was also an excellent hangover cure. The formula contains zero carbs, zero calories, and zero sugars but it is full of nutrient-rich antioxidents that work well to keep the mind and body going.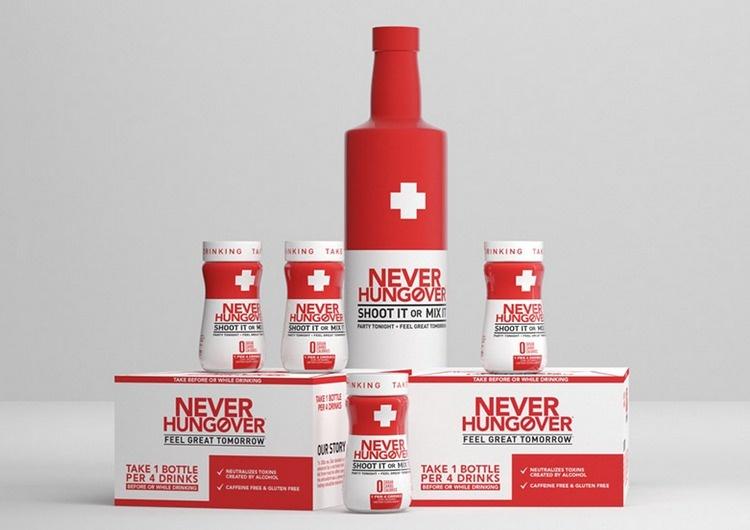 These nutrients Include:
Potassium: critical to proper hydration as well as proper nerve and muscle function but is often lost during frequent urination
Milk Thistle: detoxify and protect the liver (where alcohol is metabolized)
Vitamin B: replace what is lost during alcohol consumption to help return your energy levels to normal as well as help counteract memory loss, cloudy thinking, and anemia caused by drinking too much
Green Tea Extract: helps clean up the bloodstream and repair cell tissue to promote healthy blood and oxygen flow to the brain as well as the rest of your body
Aloe Vera: contains anti-viral and anti-bacterial properties to help aid the body to clean itself from toxins and pathogens
Together, these important nutrients help eliminate the negative effects of alcohol consumption and get you back in shape to have a great time the next day!
That's just the start of the story though - in 2013, Parrish connected with members of the Maloof Family who's investment portfolio includes the Palms Hotel & Casino as well as the ZING Vodka brand. When Phil Maloof tried a sample at a spirits convention, he loved it so much that he acquired the company and is now bringing it to market nationwide.
Don't worry though - you don't have to buy the whole company to get your cure, you just need to buy a 2 oz bottle, or ask your bartender for a pour from the 750 ml sized bottle that he or she may have behind the bar. For optimal results though the company recommends that you take the product up to an hour before or during the consumption of alcoholic beverages.
Never Hungover has been featured on The Doctors as well as featured at Paris Hilton and Seth Green's birthdays as well as in conjunction with various other celebrities and is availale at NeverHungover.com, Amazon, MGM Resorts, and at GNC stores nationwide.
Disclaimer: we have not tried this product and do not make any specific claims about it's ability to cure any specific ailment since each person's body is different. This article is a sponsored post on behalf of the company but we encourage you to try the product and let us know how it works for you.