At CES this morning, Huawei announced some more great mobile devices, adding on to their existing lineup that includes the Nexus 6P that I'm using this week to cover CES 2016. These new products that were announced include: The Huawei Mate 8, which will be launched globally with the Kirin 950 chipset, a gold version of the Nexus 6P, a collaboration with Swarovski's gemstone business to release two new versions of the Huawei Watch, and finally a partnership with Harman/Kardon who will provide it's cutting-edge Clari-Fi technology to the new M2 10 inch tablet.
Tomorrow, we'll be visiting the booth to get some more hands on experience with the latest devices from Huawei but here's a preview of what we're excited most about!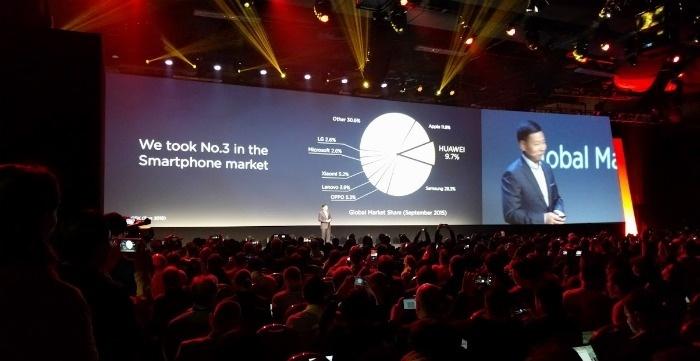 Incredible Growth in 2015
First off, we're excited that Huawei is investing big in developing new premium devices and bringing them to the US market. I've loved using the Nexus 6P over the past few months. Globally, I'm not alone as Huawei shipped 108 million smartphones in 2015 - the first Chinese manufacture to ship more than 100 million! While not al of these are premium devices such as the Nexus 6P, I find this exciting since it shows that the company has the chops to manufacture at scale. This combined with the fact that they can design premium devices such as the Huawei Watch and the Nexus 6P show that the company has a bright future ahead of itself.
With the following devices in store for 2016, I expect that growth to continue ...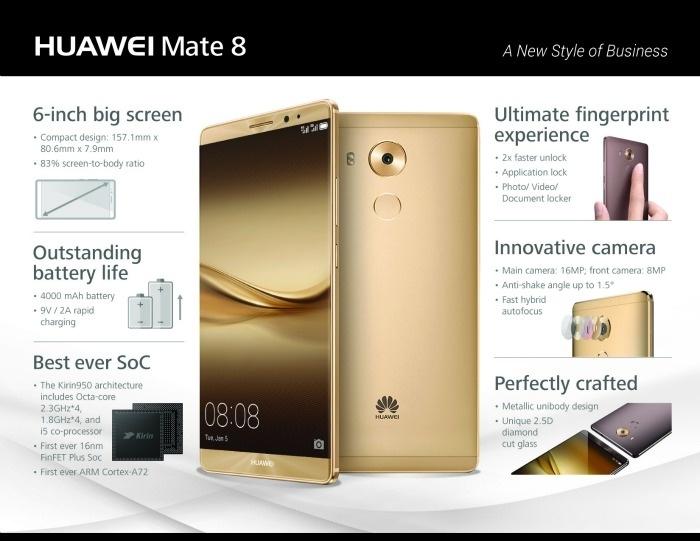 Huawei Mate 8
We'll be talking more about this after we get some hands on time to play with it later this week, but it looks to build on the global success of the Mate 7 with a phone that has virtually everything power users demand - a fast charging, high capacity battery, powered by a powerful but highly optimized phone that looks and feels great when you hold it in your hand.
The Mate 8 will be the first phone to run the new Kirin 950 chipset, with CPU power boosted up to 100%, GPU power up 125%, and power efficiency up 70% compared to the Kirin 925. In addition, it will feature a huge 4,000 mAh battery that promises more than 2 days of normal usage, but through rapid charging technology can charge 105% faster than Apple's iPhone 6s Plus.
It also looks great, featuring a 6" screen with diamond cut glass and aerospace grade aluminum it's sure to please people who need something powerful as well as stylish.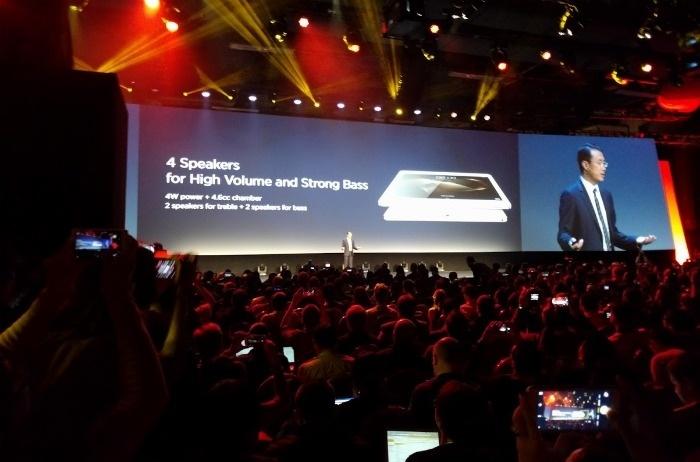 10" Huawei M2 Tablet
Building on the popularity of the 8" M2, the new version will feature an enhanced sound system from Harman/Kardon that features the Clari-Fi technology designed to recover lost details from music that's been compressed. This should produce a great tablet for anyone who likes to watch movies since now you aren't limited to headphones to get great sound.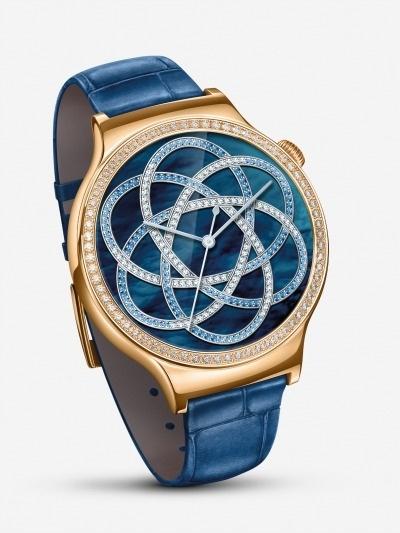 Huawei Watches for the Ladies
One of the big trends I look forward to seeing this year is that wearables are maturing beyond the initial "male geek" and we're starting to see products that our wives and girlfriends will want to wear as well.
With their partnership with Swarovski, Huawei has produced a pair of watches that look beautiful. I showed the pictures to a female colleague and her initial reaction was "ooooooh!" ... not even knowing she was looking at a "smart watch". That's a big jump from what we saw from various manufacturers in 2015.
Stay tuned for more from Huawei as we get more details and a chance to explore more of their new devices hands on.