Unfortunately I couldn't be there in person to witness all the amazing unveils in person, but over the past few days there have been an avalanche of new devices announced at Mobile World Congress. If these devices are as exciting as they sound then it's going to be a fantastic year for guys who love gadgets as much as I do!

Samsung Galaxy S7 / S7 Edge
In some ways, this is not a big jump and more of an evolution to stay the leader in the mobile space. In other ways though, it's thrilling to see that the reasons I jumped ship last year to embrace Huawei and LG's products are being addressed. We're looking forward to testing the S7 Edge out to see how well it performs in actuality, but the bottom line is that they've brought back water resistance, expandable storage (the sim slot has a space for a SD card up to 200 gig!), and the battery has been expanded to 3,600 mAh on the S7 Edge.
The other big feature is that the camera looks to be substantially improved! It now features a f 1.7 aperture (vs 1.9 previously and 1.8 on the G4 and V10), along with a 1.4-micron pixel size (up from 1.12), a "dual pixel" sensor to help with phase detection and auto focusing, and they are keeping OIS. All this combined should be an incredible camera for low light shots as well as capturing quick action like sports photos and drive-by photography where you can't stop to make the perfect shot.
You can pre-register to buy it on T-Mobile's website and get a free "Samsung Virtual Reality Gift Pack" and a free year of Netflix too!
We kept it: https://t.co/BHGCoZBniM #LGG5 #RemovableBatteryhttps://t.co/3VBgg1x46V

— LG USA Mobile (@LGUSAMobile) February 21, 2016
LG G5
LG continues to be the flag bearer for those of us who love removable batteries and innovative designs with the launch of their LG G5. Instead of pealing off the plastic back of the phone, you can now pop the bottom of the phone off and slide the battery out that way. It also allows for a variety of interesting addons including a Bang & Olufsen addon speaker that will address one of the things I hate about phones - crappy audio, and the LG Cam Plus that allows for a larger group and physical buttons for photographers ... as well as a battery pack allowing for approximately 39% longer life (hello Periscopers!).
Treat your friends to 360 degrees of high resolution FOMO with the #Gear360 and #GearVR. pic.twitter.com/TNu52c9xlj

— Samsung Mobile (@SamsungMobile) February 21, 2016
Samsung Gear 360
Gear VR looks awesome and virtual reality is here to stay ... bunch until now there really hasn't been a good way to create content for it. That's where Gear360 comes in and I can't wait to check it out in person!

Huawei MateBook
Huawei isn't just content to create some of the best smart phones - they now have their sites set on the business tablet market with the introduction of the MateBook. This new addition to their line is a Windows 10 tablet complete with keyboard case and pen. Like the Nexus 6P, Mate 8, and Huawei Watch - it looks gorgeous so we hope that it performs equally well in the real world.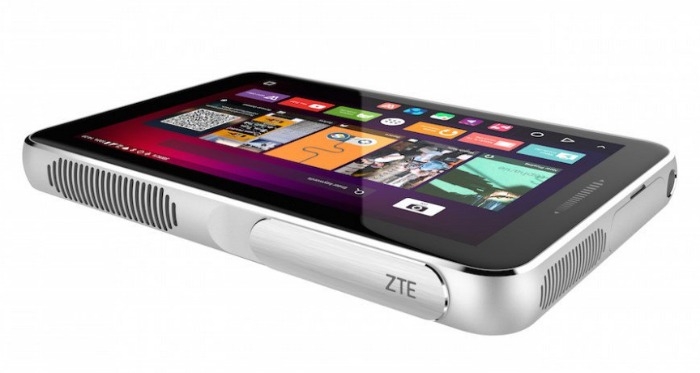 ZTE Spro Plus
One of my favorite items that I featured in last season's Holiday Gift Guide was ZTE's Spro 2 and now they are about to launch an even better version. The Spro Plus now features a 8.4 touch screen with a 2k display, and a laser projector instead of LED to allow for vastly improved brightness and clarity on a variety of surfaces.
While this is clearly being marketed as a business device - I like to look at it as a tech toy that you can justify buying for business purposes (small enough to fit in your briefcase and slick enough to project on almost any wall vs fiddling with wires in a client's office) but works great to project on a wall at home or hang a sheet on the back of your car on a camping trip for a drive-in movie experience.