It's summer finally and that means it's time to chill out and relax - but what about your drinks? You KNOW you're going to go through a ton of ice this summer between icing down the keg, making margaritas, and simply keeping your water ice cold. Bags of ice are a pain in the butt too since you need a place to store it until you are ready to use it and they can get expensive too. A portable ice maker might be the perfect solution for you this summer - just like it is proving to be for me!
NewAir, based out of Southern California is an online manufacturer / retailer that has a wide variety of products ranging from ice makers to wine cabinets, humidors, kegerators, portable AC units and more. I love the company because they produce great stuff at a pretty good price too and the people behind the products are awesome as well.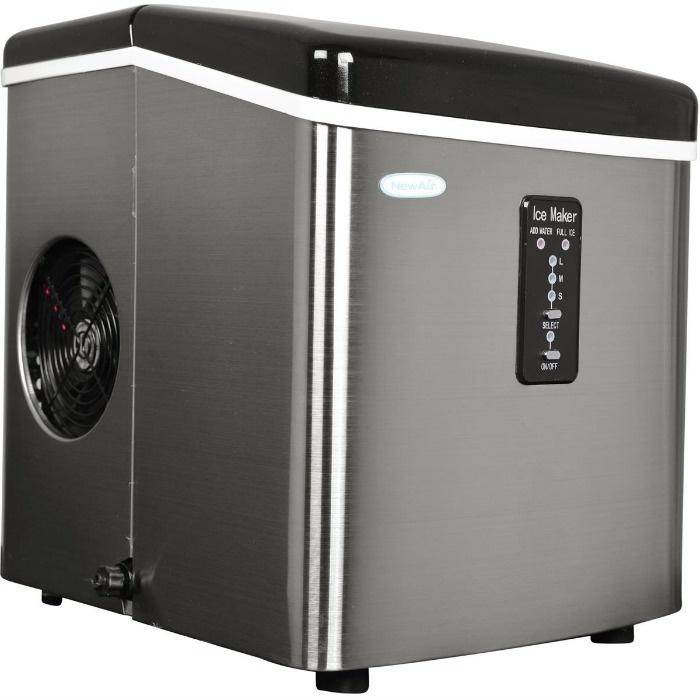 The model I have is part of their AI-100 line that includes a variety of different colors, but I prefer the nice clean stainless steel look of the AI-100ss.
It makes up to 28 pounds of ice per day, cycling every 6-15 minutes - though I found that the time was closer to 15-20 minutes but that may have been that my loft is warmer than most. As you can see from the video, the way the icemaker makes the ice is that it has a series of metal prongs that freeze the ice around it while sitting in the pool. Once the ice reaches the size prefered - you can choose from one of three sizes - it will cycle and drop the fresh ice into the basket.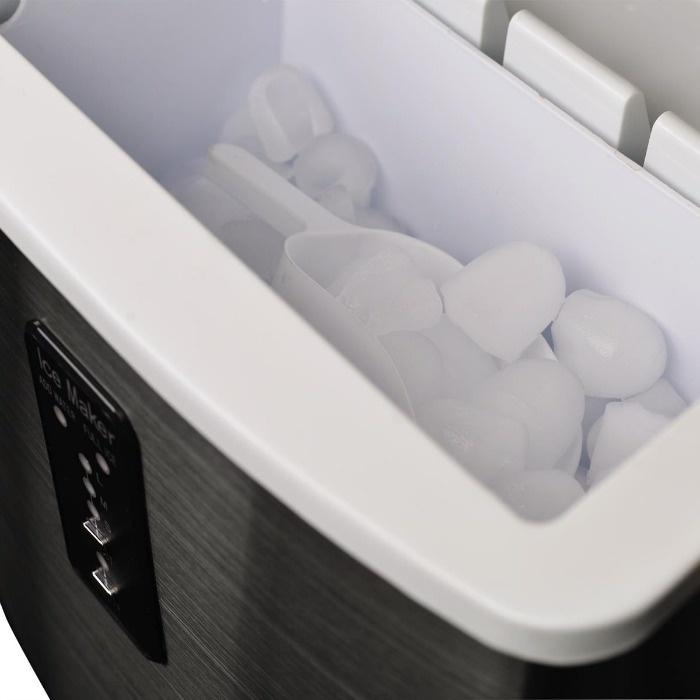 The other nice thing about this ice maker is that unlike the one you may have in your freezer already, this one is portable.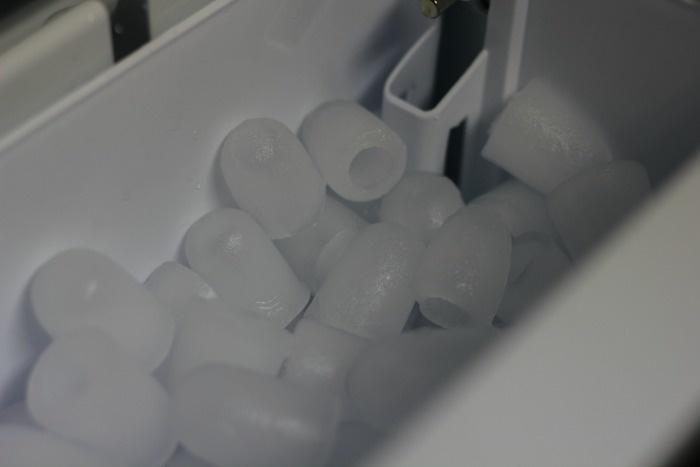 That means you can take it out to your patio for parties or on a boat or RV too. If your wife will let you, that means you can have your very own ice supply in the mancave too for all those frosty beverages you'll be enjoying this year.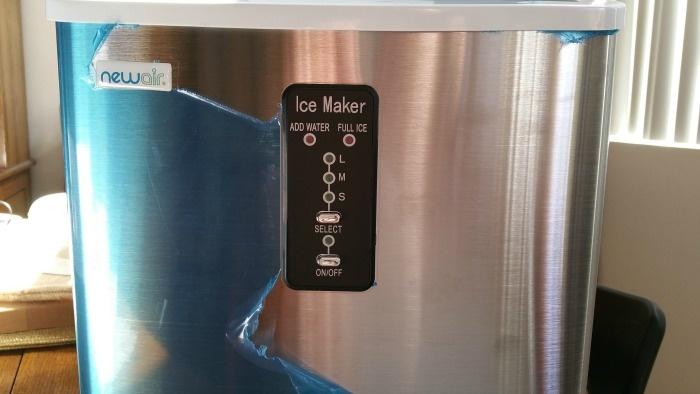 This machine is great, but the only negative is that when it arrives, the stainless has a plastic wrap that is terribly awkward to get off and is actually stuck under the plastic parts covering the stainless body. Once you get it off, everything is cool, but it certainly makes for some initial frustration during the unpacking process.
For more information about the AI-100ss and purchasing information, please visit the NewAir website.