Personally, I LOVE grains in all forms - beer, bread, cereals etc. but for many people gluten intolerance, it is a major issue. What we don't think about all the time is that our dogs can have food intolerances too and that goes for things like grains, soy, and wheat - all of which can affect their bodies in similar ways as it does to our own. So that's why I was interested in checking out WholeHearted, a new dog food that can be found exclusively at Petco.
Honestly, I hadn't really thought much of food allergies until Heather decided to go dairy and gluten free a few months ago. As she began to eliminate things from her diet, she became healthier and happier. Now, I know that it's probably not a good thing to compare one's wife to our dog but in reality, dogs can be affected by many of the same things as we are. That's why what was once simply an act of going to the store and "grabbing the green bag" has now become something more complicated as we look at what's actually in the food we bring home for Niki Belle.
It's been years since I've bought dog food at Petco, so I was pretty impressed with not just the selection but in many ways it felt just like a grocery store … including The Treatery by the cash registers. One of my favorite places to stop at the grocery store is the olive bar, so of course I had to grab Niki some carob chip cookies and other awesome treats!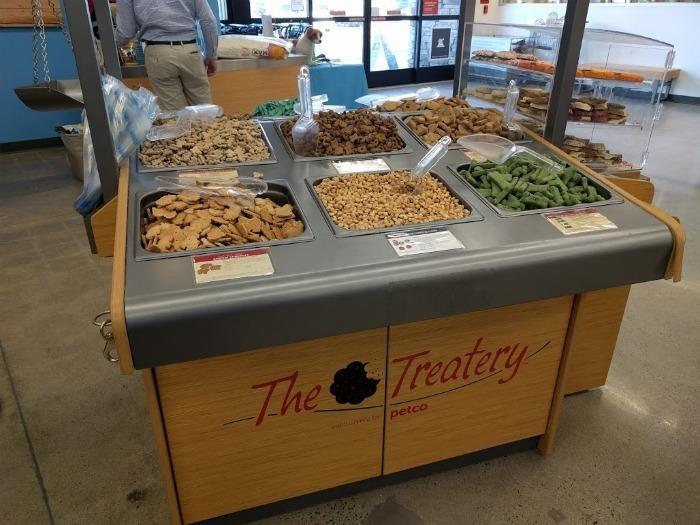 With the bag of WholeHearted in my basket, it was time to head home and see how she liked it. One thing I was also impressed with when looking at the packaging is that it wasn't just heterosexual couples but, the bag I purchased appears to have a gay couple on the front. While that shouldn't be worthy of making a comment; sadly, we don't see that very often, but I'm glad that Petco recognizes that man's best friend is a part of all families!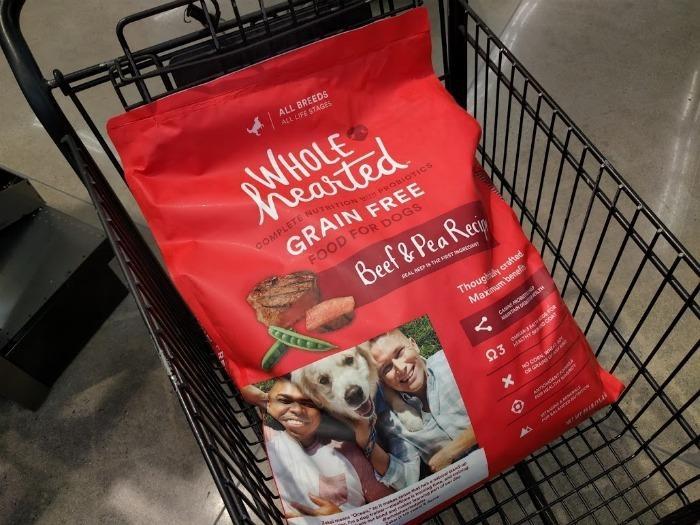 In addition to containing zero corn, wheat, soy, or other grains, it does include a variety of other good things that will help Niki stay happy and healthy.
These ingredients include:
Canine probiotics to help maintain digestive health
Omega-3 fatty acids to help maintain a healthy skin and coat
Antioxidants for healthy immunity Vitamins and minerals for balanced nutrition
WholeHearted dry dog food comes in three recipes: Chicken & Pea, Beef & Pea, and Salmon & Pea. They also have cans of wet dog food that are available in even more flavors. As I was trying to decide what to buy her to test I realized that she's going to be eating better than me on some nights I think!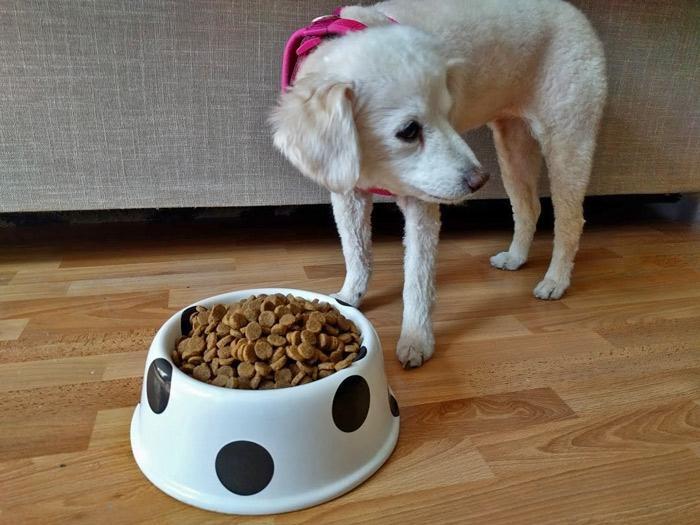 If you are happy with your current dog food, I'm not going to tell you to switch. But for anyone who is looking for an option that is formulated to bring all the right stuff together and eliminate the bad, Wholehearted from Petco is a great option to consider. Plus, at $9.99 for a 6lb, $26.99 for 14lb, and $39.99 for 25lb it's a great price point compared to competitive offerings.