As a life-long golfer, I have learned there are no quick fixes to one's golf game. It comes with years of consistent practice and play. Right away I was glad to see that the advertising of SensoGlove was not misleading by making claims the product could instantly improve your golf game as many other products do. However, I was a bit skeptical about its claims of instantly correcting your grip. I decided to try it out for myself!
Let's start with the setup. I have read a few other reviews that mention the instruction manual was difficult to follow and a bit scattered. I guess I can see where they were coming from, but in the end the SensoGlove is very simple and easy to use. I highly recommend the Automatic Sensitivity Selection feature. It's literally as easy as pushing a button, gripping your club, pushing the same button again and you're done! The personal setting reference table in the back of the manual paints a clear picture as to the strength of grip pressure applied for each club selection.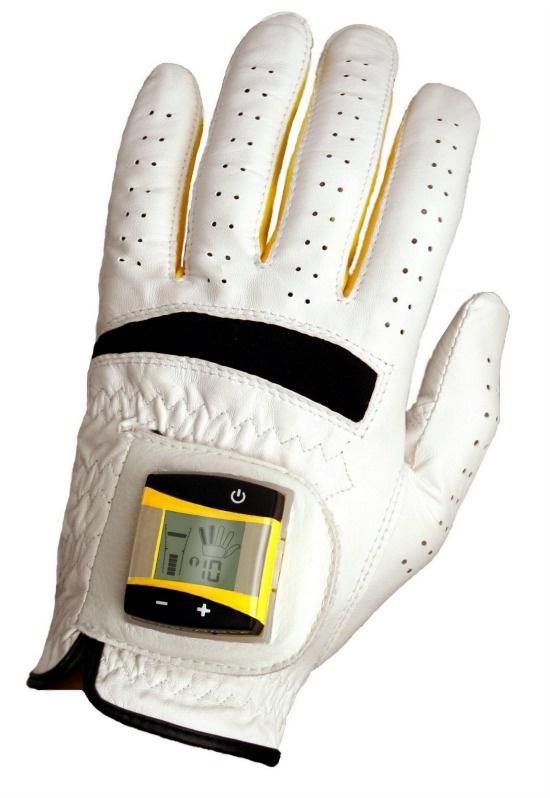 The glove is quality crafted with fine grain leather and feels quite durable if you plan on using it both on the range and on the course. The SensoGlove does tend to run on the smaller side, I would error on the side of a larger sized glove if on the fence when ordering. The computer which sits on the back of your hand may at first appear bulky, but is very lightweight and after a couple swings is not noticeable.

On to the driving range we go! I broke into a large bucket of balls with the 1st 15-20 swings without the glove just to get a baseline and to warm up of course. On goes the SensoGlove. The sensors inside the glove are placed in strategic locations along the grip lines and finger tips. I was using the automatic setting of 10 (medium grip pressure) for my bucket of balls. As with any bucket of balls, there were some really great shots, some slices, and the occasional hook but beep after beep the SensoGlove went initially, however after each shot I was able to make a mental adjustment and try to prevent the alarm on the next swing by focusing on my grip both in the backswing and follow through.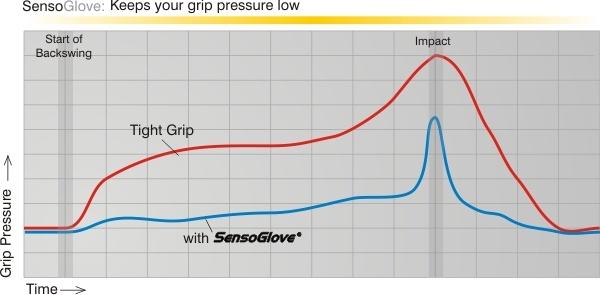 I would estimate it took about 2/3 of a large bucket to really get a true sense of what my grip pressure was like before the glove. Most swings had alerts going off for multiple fingers exceeding the personalized automatic setting limits, but like the advertising states, there was immediate audible feedback I could analyze and use for the very next swing. After some more swings, I was getting only 1 finger alarms and eventually no alarms for most swings.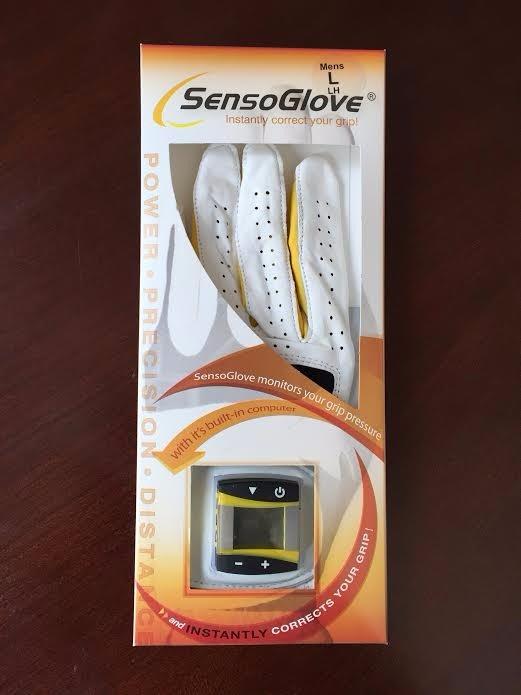 I cannot claim the SensoGlove will immediately improve your overall golf game, but I can claim it will provide immediate and credible feedback on your golf club grip, and for those golfers with enough experience and know-how, it will in fact keep you conscious of your grip pressure, allow for a smoother swing, and ensure improved contact with the golf ball which will result in longer and straighter shots through better ball striking. Like any golf product, you will have to practice and commit to learning.
Thanks SensoGlove, looking forward to shaving a few strokes off the game this summer!