Let's be honest here, who couldn't use a little bit more money? Whether you are in the process of saving to take your family on a vacation, to buy a new home, or to get that larger car you've been wanting, the truth is that we could all do with a little extra money. While your day job might cover the cost of general day-to-day living costs and family bills, it might not leave you with very much on the side for all of those little extras, which is why you may be on the lookout for a side hustle.
The fact is that a side hustle - if it's the right side hustle - can be a total gamechanger when it comes to your financial health. Believe it or not, just a few extra hundred dollars a month can make a big difference to your financial situation and your financial limitations, which is why it's well worth taking the time to look into your side hustle options.
Intrigued about the concept of giving your bank balance a boost? Below are a few tips and suggestions for ways in which you can easily grow your bank balance - read on for everything that you need to know.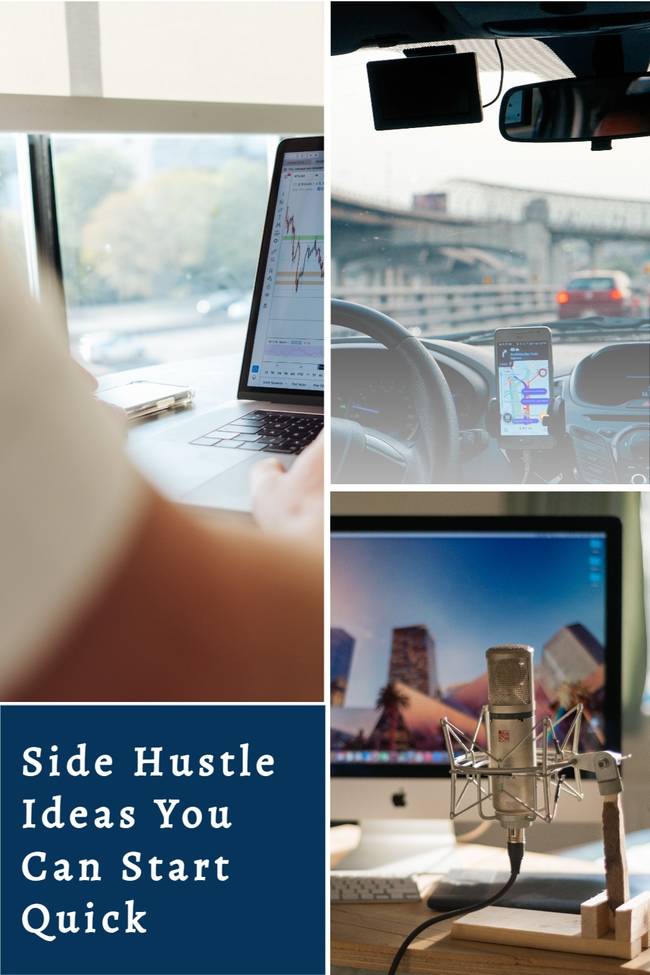 Start with an ideas list
The first step to starting a side hustle is also one of the simplest - it's the process of sitting down and coming up with some ideas. If you're going to give yourself the opportunity to actually make money from your side hustle, you need to take steps to give it the best chance of working, and finding the right way to earn is a crucial aspect of that. When creating a list, remember this is work that you will have to do out of your normal office hours and during the times when you would normally be relaxing, so it needs to be something that is of interest for you. When creating your ideas list for your side hustle, it's also worth taking the time to think about where your skills lay and whether you could utilize them as part of the process.
Think about what's realistic for you
The next step is to consider what's a realistic idea for you and your personal situation. You might like the idea of trading cryptocurrency, for instance, however, you might be unsure about how the process of trading ETH to AUD works, and might not feel like you're comfortable with the risk that is involved in this kind of investment. Or, you might love the concept of trading crypto but realize that financially it's just not an option for you. When it comes to deciding what kind of side hustle you will have, it is vital that you think about what's realistic for you and your financial situation.
Make time for your side hustle
Don't forget to make time for your side hustle. If you're going to give your extra earner the chance to actually make money, you need to ensure that you are putting all of the time into it that you need to. So it's important that you set aside time to do that.
There you have it, a few simple tips and ideas for how you can create the perfect side hustle to give your bank balance a boost.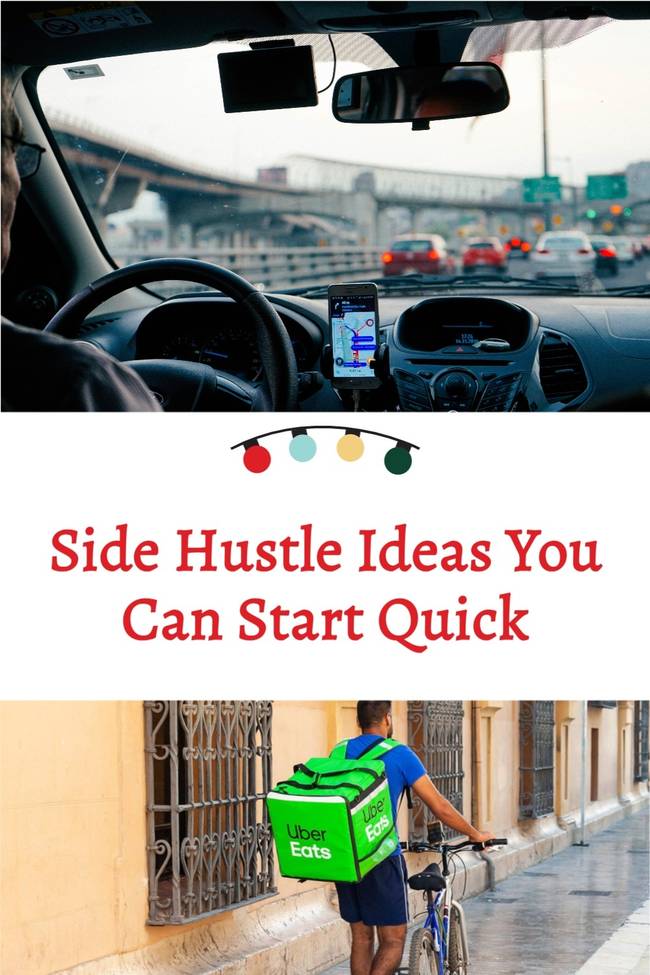 15 Side Hustle Ideas That You Can Start Quick and Cheap
When it comes time to start a side hustle, you ultimately want to pick something that allows for minimal overhead and where you can start showing results quick. This isn't a career but more of a way that you can get perks as well as some cash to spend. Here are some side hustle ideas where you can get started quickly and cheaply ...
Rideshare driver
Food delivery
Options / FOREX trader
Blogger / Podcaster
Busker / Street Performer
Wedding Photographer
Lawn care and landscaping
Tutor
Sex Worker / Only Fans Model
Graphic Designer
SEO Consultant
Freelance Copy Writer
Handyman
Babysitter
Tour guide
No matter what you pick, a side hustle can be a fun way to make some extra cash or it can be a savior to help avoid financial ruin. Just make sure to know why you are doing it!