Sony's new Xperia Premium and Ultra models are now available at Best Buy and they are unlocked for use across multiple carriers including AT&T, Verizon, and Cricket. If you are looking for a great mobile phone without being tied to lengthy contracts, this might be the opportunity you are looking for.
While Sony might not be the first name that comes to mind when it comes to a flagship device, what you might not know is that Sony's sensors are found inside some of the leading cameras out there. The Xperia XA1 and XZ are designed as high-end flagship phones that bring some awesome features for those looking for a powerful phone for games, video, and business too.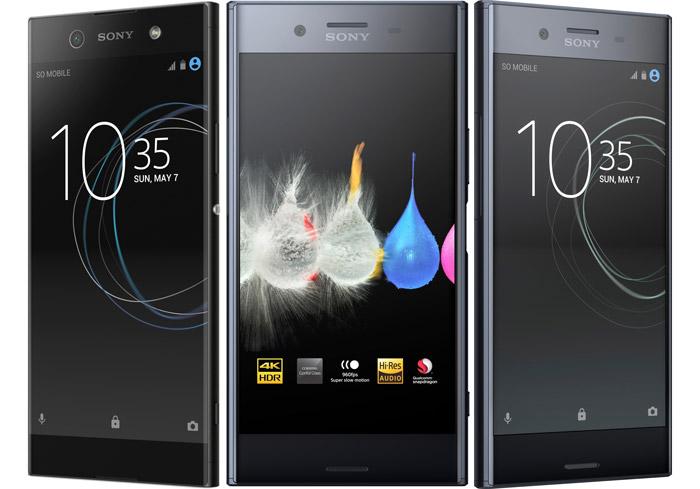 Sony Xperia XA1 Ultra:
The Xperia XA1 features has a borderless 6" edge-to-edge Full HD display - provides an extraordinary mobile viewing experience.
Sony's camera sensors are some of the best in the industry so it should be no surprise that the XA1 features two outstanding cameras. This includes a new 23MP main camera previously found only on Sony's flagship smartphones and a 16MP front-facing camera upgraded to include a 23mm wide-angle lens.
With 4GB of ram and a microSDXC expansion slot supporting up to 256GB of storage, it's got plenty of space for your favorite games, music, and movies too.
The Sony Xperia XA1 Ultra is also a Best Buy Exclusive and is available in store as well as online for only $399.
Sony Xperia XZ Premium Features
For those looking for more power, the Sony Xperia XZ Premium offers 4K HDR Display and Super Slow motion Camera. This 4K HDR Display is the first of its kind on a smart phone and is a brand new display technology that I was super impressed with when I saw it on TV monitors at CES earlier this winter. Plus, since it features a 4K screen, it will be great for use in VR goggles as well.
The 19MP main camera comes with the world's first Motion Eye camera system, featuring Predictive Capture to help you get just the right shot, and Super slow motion video recording, which captures life in ways no other smartphone can. If you've ever wanted to shoot super slowmotion video, this is the phone to get since it can go as low as 960 frames per second - 4x faster than most other smartphones with slowmotion video features.
All this is powered by Qualcomm Snapdragon 835 processor and 4GB of ram allowing it to perform exceptionally for creating Super slow motion videos, watching 4K HDR videos, or playing the latest PlayStation games on PS4 Remote Play
It is available in store and online for only $799.