As kids, almost all of us dreamed of one day being football or basketball stars and a few of us might have even made it to play in the big leagues. The rest of us though quickly discovered that once we moved beyond the "everyone gets a trophy" community league games that you had to have actual physical ability and talent to become a professional athlete. Don't worry though, there are plenty of sports jobs for none athletes out there, you just have to be looking and prepared to follow your passion.
In the US, there were over 35,000 sports competitors employed in the US, according to Data USA. However, this accounts for athletes alone, and doesn't include peripheral professions, from coaches on the sidelines to nutritionists to administrative positions for leagues, teams, and even stadiums.
Beyond the traditional jobs associated with sports, the positions vary, ranging from analytics to design. For example, NASCAR's graphics team has come up with a series of unforgettable designs, some drawing on early 1930s photos of stock cars and others bridging NASCAR and Star Wars. But for some, getting even closer to the action (without getting behind the wheel, or stepping onto the court) might involve analyzing stats and players.
With live betting markets in states like Colorado, Pennsylvania, New Jersey, and Michigan, fans are closer than ever to wagering advice from experts for bets on popular leagues like NASCAR. Those who are critical thinkers can apply their skills to sportsbooks, though many leagues (from the NFL to the PGA Tour) also employ their own analysts.
But for those uninterested in hard numbers and evaluating data, or designing promotional materials for the big leagues, here are some of the most interesting professions surrounding the sporting world.
Mascot
Whether you love them or hate them, mascots are an ingrained part of the sporting experiences. Some, like the Toronto Raptor (NBA) or the Phillie Phanatic (MLB), have become celebrities in their own right. The Raptor is known for his high-flying stunts (and fails), while the Phanatic is renowned for doing things like shooting hotdogs into the crowd from a pneumatic cannon and viciously mocking visiting teams.
Those pursuing a career as a mascot should be prepared for a hyper-competitive field that requires plenty of character development. Those looking to don the heavy costumes will also need to regularly perform physically demanding feats—running from angry fans and players included. The Phillie Phanatic has been attacked twice on national television for his antics; once by a Cardinals outfielder in 1982, and again by the Dodgers coach in 1988.
Stylist
As some of the most beloved celebrities in a city, leading athletes are exposed to the public constantly. Stylists help transform gridiron-hardened athletes into suave fashionistas. For example, Odell Beckham Jr. of the Cleveland Browns (NFL) is celebrated as one of the sporting world's trendiest dressers after slaying at the 2019 Met Gala in a kilt.
Though stylists working for major stars like Cristiano Ronaldo (EU football) and Lewis Hamilton (Formula One Racing) have turned both into dashing icons with classy looks, it's athletes like Serena Williams (who also slayed at the 2019 Met Gala) and OBJ who provide the toned, athletic form ideal for edgy stylists looking to bridge the gaps between helmets and Hermes.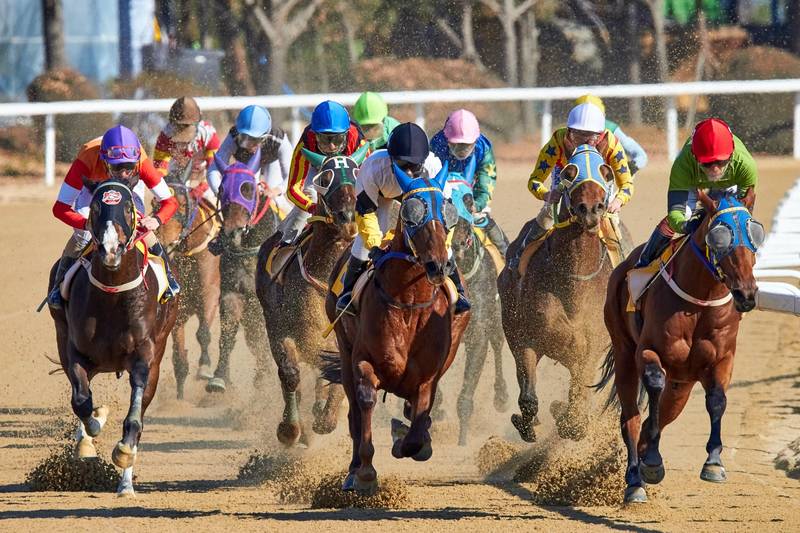 Horse Masseuse
Horse racing may not be ideal to start later in life, but there's always room for another horse masseuse—also known as an equine massage therapist. Given the money and extensive efforts involved in training champion horses, those looking to massage withers and rumps may need to take a few classes before grabbing the oil.
However, the education will be worth it for masseuse hopefuls, as the median pay for equine massage therapists is between $56,000 and $139,000, according to Comparably. Those feeling a bit intimidated by massive animals can also look into private pet massages for athletes obsessed with their canine partners, like JuJu Smith-Schuster (NFL) and his Frenchie, Boujee, or Rose Lavelle (USWNT) and her pup, Wilma Jean Wrinkles.
Public Relations
When they're not dressing to kill, one favorite pastime of celebrity athletes is putting their foot in their mouth—oftentimes on live television. Remember the controversy when reporters found a MAGA hat in Tom Brady's (NFL) locker? Or what about the time Jonathan Bernier (NHL) cited Nelson Mandela as his favorite athlete?
Athletes are meant to shine on the field, not in the press room. For this reason, there are often small teams working around each star to make sure they show up to events on time, know what that event is for and what will be expected of them, and maybe a few extra tips on how to curry favor with fans and pundits.
Sports Blogger
This requires almost no skill other than having something to say. If you can attract an audience that wants to hear more of what you have to say then this is a great opportunity to surround yourself by top athletes and super fans on a daily basis.
While the pay sucks for most sports bloggers, you can often do this as a side hustle until you attract enough audience to have sponsors. Or you can just start by creating a dad blog and build your expertise that way. Don't worry though, getting a sports job like this is about more than just making money ... it's about following your passion!