Hey, it's the holidays and that means you're probably going to be doing some drinking. No judgement here but that's just a fact for most of us. The question is - will you be able to hold it? Or are you going to be that guy that's all sloppy and drips his beer on the floor because you don't have a pint glass with a cover on it or a flask with a top? Stanley has some great new products this holiday that would make any guy proud to find them under the tree, but they work great as groomsman and host gifts too.
First up, we have The Classic Wide Mouth Flask. While I've had my share of flasks over the years, usually they are pretty boring and rather flimsy because they are essentially designed to be disposable in case they get caught. On the other hand, a flask really does serve a purpose if you are camping - or even just going out to the beach with the guys.
Classic Wide Mouth Flask retails for $25.00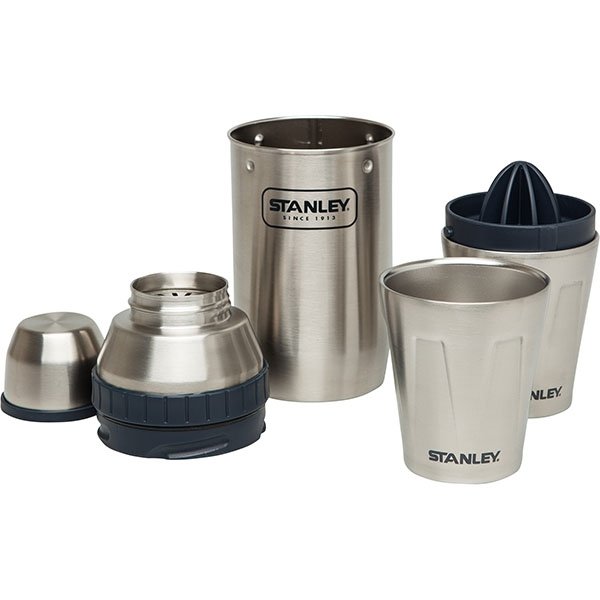 Next up we have the Nesting Steel Happy Hour System. Even in the woods it's important to be able to whip up a margarita and now you can. Though frankly I think this one is a great addition to your private bar out in the garage and I really like the fact that while most cocktail kits just come with a shaker that this one includes a juicer too.
Nesting Happy Hour System retails for $35.00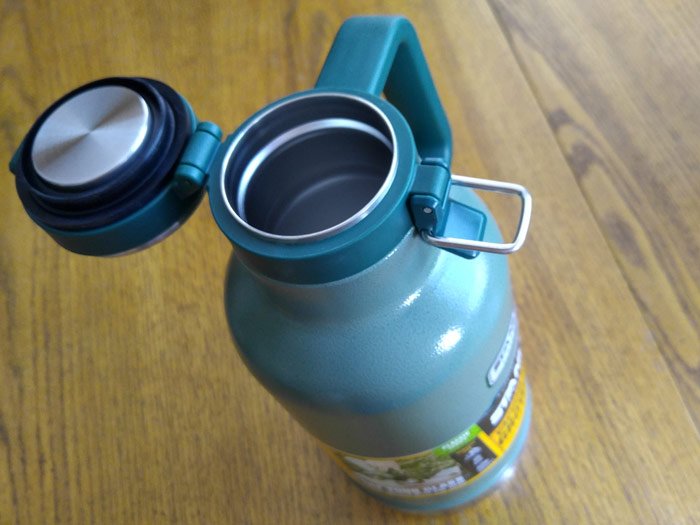 Stanley is an expert in the field of vacuum steel containers having been manufacturing them since 1913 so it's good to see that the technology is be applied to more than just soup and coffee ...
In San Diego we have no shortage of breweries but sometimes you want to be able to take your favorite brew home to enjoy and that's where this Vacuum Steel Growler comes in handy. As any beer connoisseur will tell you - light is the enemy of beer. So it's interesting to me that many growlers are still essentially just glass jugs. Don't worry though - you'll look like a pro when you go in for your fill-up knowing that your beer is going to be kept cold and protected from the light until it's time to pour.
Vacuum Steel Growler retails for $50.00.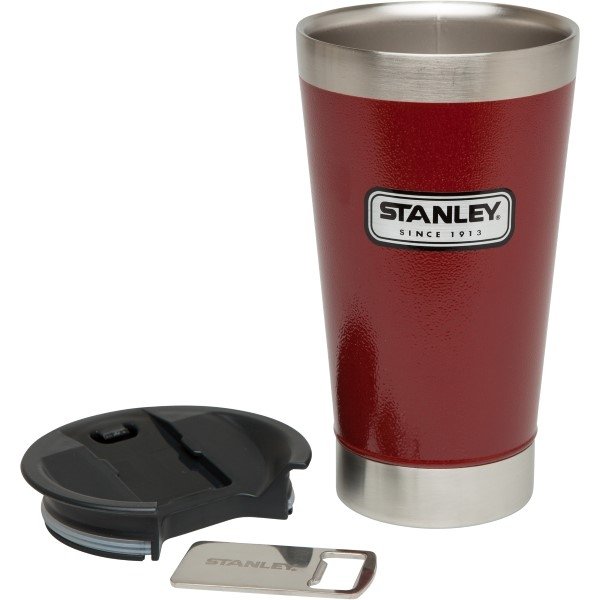 Speaking of pouring your beer ... the fourth and final part of this great collection is a Vacuum Steel Pint. While it looks like a coffee mug, the same principals that keep coffee hot are going to work here to keep your beer cold.
Plus, this means you can take it places where glass containers are prohibited and we think that's a huge win!
Classic Vacuum Steel Pint Glass retails for $23.00.