I'll admit - I am a sucker for checking out gadgets. Most times though, no matter how cool the idea sounds it simply doesn't work out as advertised. This is NOT one of those times. The T-Fal OptiGrill is simply an amazing and it is the ultimate mealtime gadget for guys. I'm sure that you can cook veggies on here, but this is about meat - hamburger patties, chicken, sausage, fish, steaks - it does it all and cooks it perfectly.
I remember having a "George Forman" grill back in college. It was good but it's use was mostly limited to cooking up burgers and you really had to just guess if something was done. Plus, cleanup was a mess so I never used it as much as I had planned to.
Optigrill is the logical evolution of all the great things which that grill promised and I have used it almost every day for the past few weeks since i got it for this review.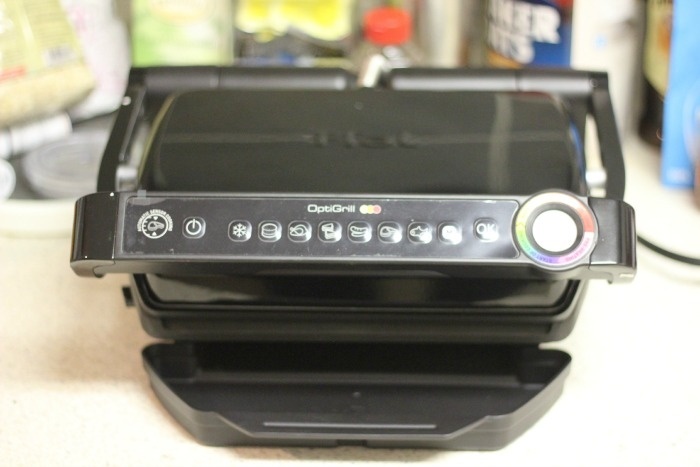 The first think you notice when you take it out of the box is the buttons on the front and the multicolored dial.
This is the genius of the Optigrill because instead of tossing a piece of meet on the grill and hoping you get it right, it does all the thinking for you. Simply press the power button, select the type of meat (or sandwich) and press "OK". The grill will then need to warm up and beep when ready.
Make sure you give it time to pre-heat because if you don't then it won't be able to measure the doneness in the way that's intended.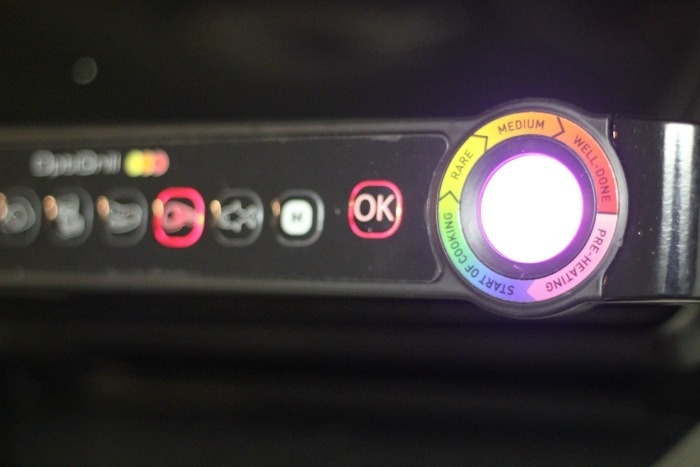 After the grill is ready, toss the meat on and close the lid again.
The grill knows the thickness of the meat because of a sensor in the hinge and tells you the "doneness" based on a combination of time, meat type, and thickness.
It even works from a frozen fish fillet, chicken or even sausages. I kept trying to trick it but it worked flawlessly.
The only complication was simply understanding what the cooking levels mean for meats like a sausage where you don't really think of "medium", so I just cooked it to well-done to make sure that it was safe to eat.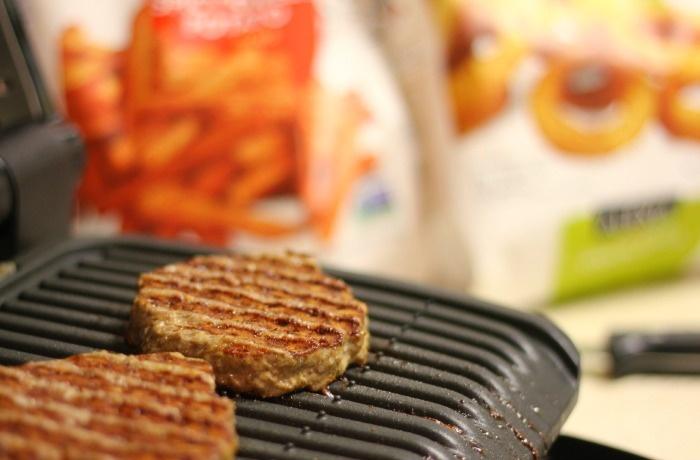 As easy as it is to cook up some delicious meals, what I found that was also great is that the grilling surfaces were removable and dishwasher safe! This means that I can wash it easily without worrying about getting the bristle brush or that old plastic tool to clean out the grooves.
This is seriously one of the most amazing cooking gadgets that I have ever had a chance to play with and it is something that EVERY man needs - in the kitchen or even as something to have as part of their man cave or in the garage.
T-fal Optigrill is available at most major retailers and the black version I have is exclusive to Walmart for only $179.99
What's even better is that I have one that you can win!