I think I may have found the ultimate camera bag provides me with exactly what I need. What I have been searching for. I now have ONE BAG to house all of my gear when I travel. This Roadie 22" Backpack by Tenba is pretty close to my dream camera bag. It is sturdy and "Carry On" compatible, with lots of space to store gear - while still having a little room for a change of clothes and other incidentals like toiletries. At one point, I was happy with a standard carry on and a small camera bag but as I started to need more gear on trips - laptop, tablet, gopro, tripod, DSLR, lenses, filters, chargers, cables, etc. my needs grew exponentially. However, after just a few days of receiving the Tenba Roadie 22", I'm pretty sure I've found exactly what I have been searching for.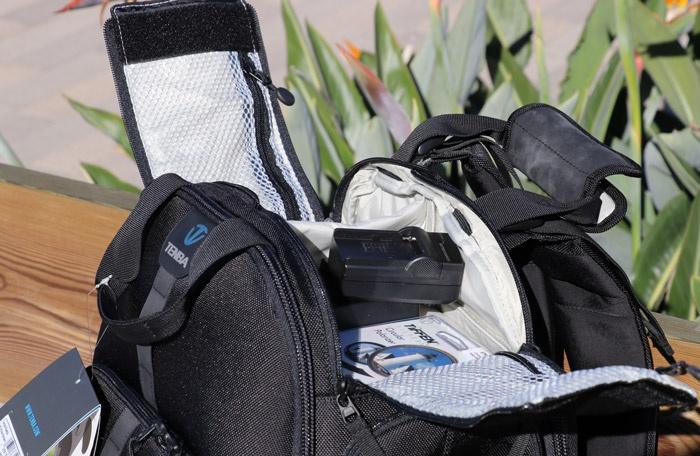 I've reviewed a LOT of camera bags out there and usually they are designed for long treks through the jungle like the fantastic one Pelican sent me last year. Others are meant more for hobbiests and casual users who simply need to carry just the camera and a lens or two. Virtually nothing I've seen has been designed to work well for the traveling photographer who needs/wants to take a diverse set of gear with them while traveling by plane and still be able to access everything easily. Of course, many people chose to go with a single, high quality, compact camera for backpackers and reduce their overall kit size, but I prefer the oposite solution so I can bring everything I need with me.
The first thing that drew me to this 22" Roadie HDSLR/Video Backpack by Tenba was the open top compartments that are perfect for storing "quick grab" items such as a lens filter, headset, or power adapters. This area also works great for storing my gopro and suction mount so that I can access that quickly without having to dig through other compartments.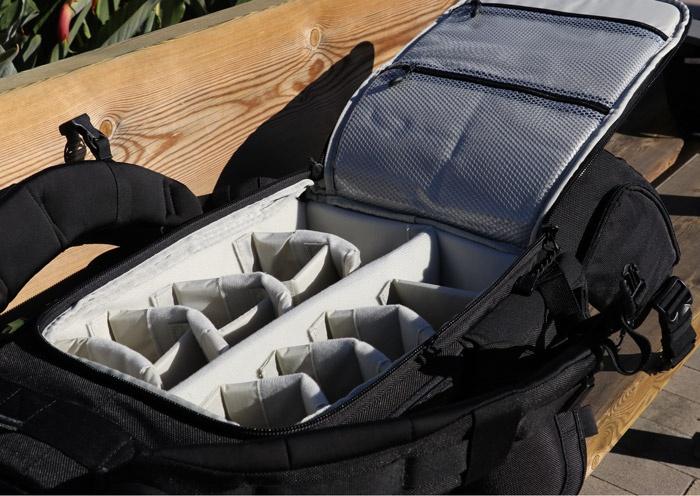 Of course, the bag has a huge area that can be configured for pretty much whatever gear you are taking with you. In my case currently - in preparation for a trip to Europe - I have one side with my camera gear and one side with a change of clothes rolled up. This way I only have to take one bag onto the plane with me.
The sides too are loaded with pockets! On both sides, you have long pocket for a boom mike or potentially a travel tripod or monopod. Next to that you have another pocket on each side that works well for storing your phone.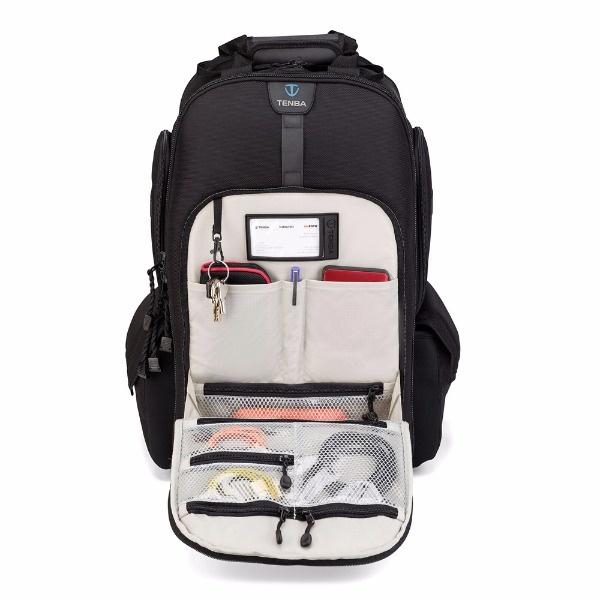 Around the front, you have two large pockets - the first is a large pocket with a bunch of zippered compartments for cables and misc gear as well as space to store other gear (and it even has a clip to keep your keys safe!). Just behind that is the computer compartment that is big enough to store even my full sized 17" laptop and my tablet as well.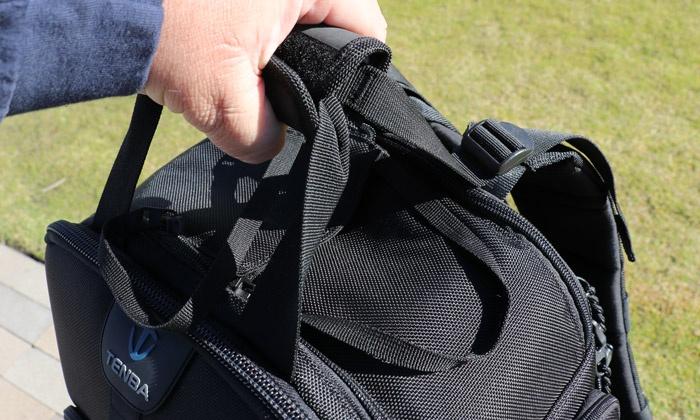 Remember when I was praising it for being designed well - here's another example. While this is absolutely wearable as a backpack, it can get pretty heavy and there are times when you simply would rather carry it around rather that wear it. Tenba designed the Roadie to work great in this mode as well. While this is hardly the first bag I've had that has a "loop' to carry something or hang it on a hook, this is so much more than a simple loop. It's a full handle with padded grip so that even though it can be heavy it's easy to carry with you.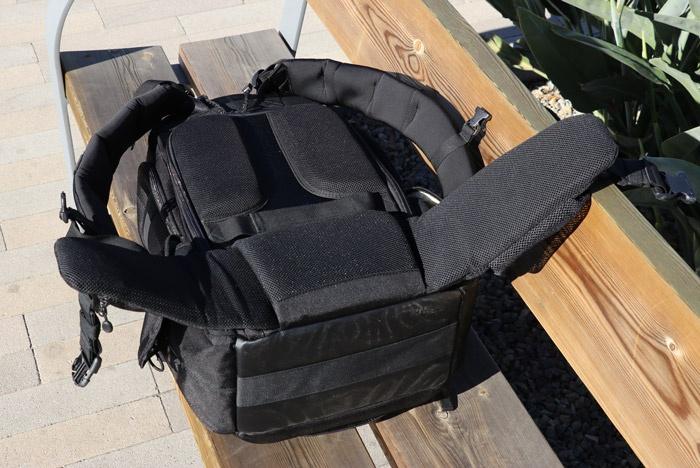 Despite it being heavy, the bag is very well padded and does it's best to be as ergonomic as possible while also providing the maximum protection for the gear inside. Not only does the back have three big cushions but the shoulder straps have extra padding on them - as does the waist belt. Even better is that these straps somehow find a way to give you even more storage space for small items such a extra SD cards, cables, business cars etc.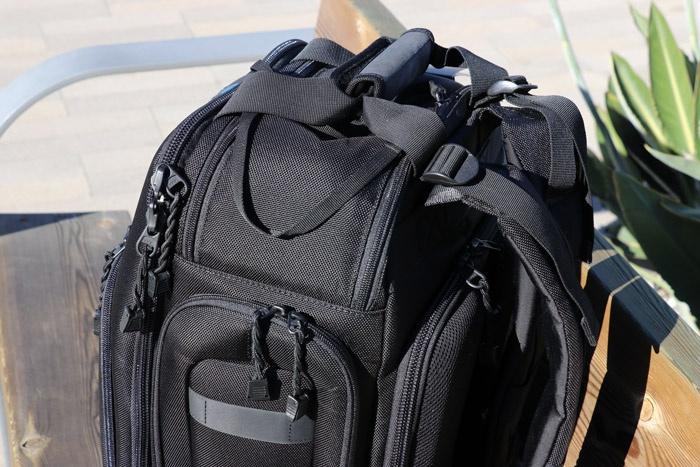 There is almost nothing that this bag is missing. It's tough as nails with water-repellent ballistic nylon, self-healing YKK zippers, super nice zipper pulls, and Duraflex Clips that are the same used on U.S. military and law enforcement gear. On top of that, it even comes with a rain cover for added protection. Even the padded bottom is designed to be waterproof so you don't have to worry about letting this sit on grass or ground that may be covered in a heavy dew.
I'm sure there are features that I'm missing but this is something I would totally recommend as a great present for any guys on your shopping list that have a passion for photography and love to travel. Honestly, even though I asked Tenba for this with the need for something that would work as a carry on bag, this is perfect for road trips in the car too so I know I'm going to be getting a lot of use out of this bag over the next several months and hopefully a LOT longer!