Like most men, I have an overwhelming number of stresses placed upon me. These include family, work, money, peer pressure and more. Those stresses only increase with the media telling us that everything we've known and been taught is wrong and that WE are the problem. Men used to be groomed to be self-confident and strong leaders. Not all of us became that of course. Unfortunately, about mid-life many of us start to ask the all-important question, "what happened?"
This summer, I decided that enough was enough and that it was time to start making changes. I began structuring my business deals differently - building additional partner value and asking for more money. I started to put myself in front of the camera instead of hiding behind it. Photos that I shared on Instagram became full body shots instead of closeups to hide that I'm a big guy. Each step I made increased my sense of confidence and value to each person that I met. Powered by this renewed sense of self-confidence, I started to define and promote myself more.

Good Guys Wellness and starting to regrow my hair was a core part of this fundamental change that helped start this fundamental change in my life.
It was more than "just another product to regrow hair". Simply having more hair isn't going to change who you are. Instead, it can be an important part of building your self-confidence and defining who you are. In fact, just this first step in deciding that you are ready to make a change is part of the transition.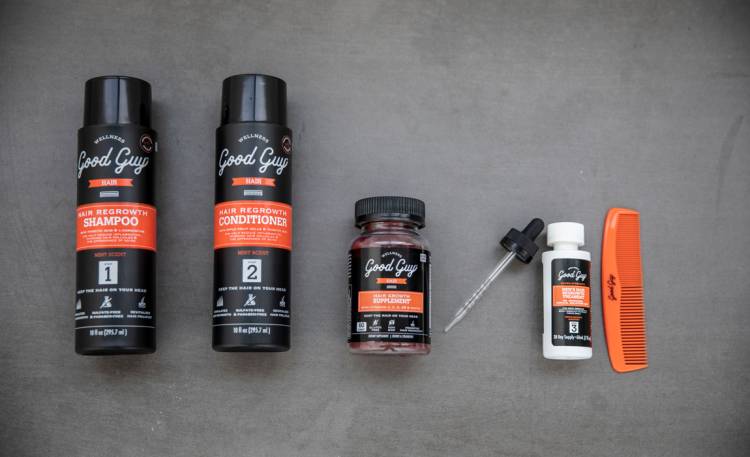 This post was ultimately supposed to be a, "I've used the product for three months and here's why you should too." That would have been a very short and easy post to write. However, I'm going to take a circuitous route to get there. The truth is that Good Guy Wellness hair regrowth regimen does work. I'm very impressed with the fact that it offers a complete suite of products to help maintain and regrow a strong and healthy head of hair. However, it's important to understand that Good Guy Wellness is not a miracle and it does take time for it to work. You may even have what you perceive as extra hair loss initially as older hair is replaced with stronger, healthier new hair.
What this journey represented to me though is that you can make changes in your life. Stop accepting the inevitable, make those changes that will make you more confident!
Instead of simply accepting a gradual progression towards baldness, I seized control of my life and so can you. Even if I were to stop using the treatment - I've still taken control and made that decision. This renewed sense of confidence is a critical step toward success. Luckily it is also something that every one of you guys reading this can make too.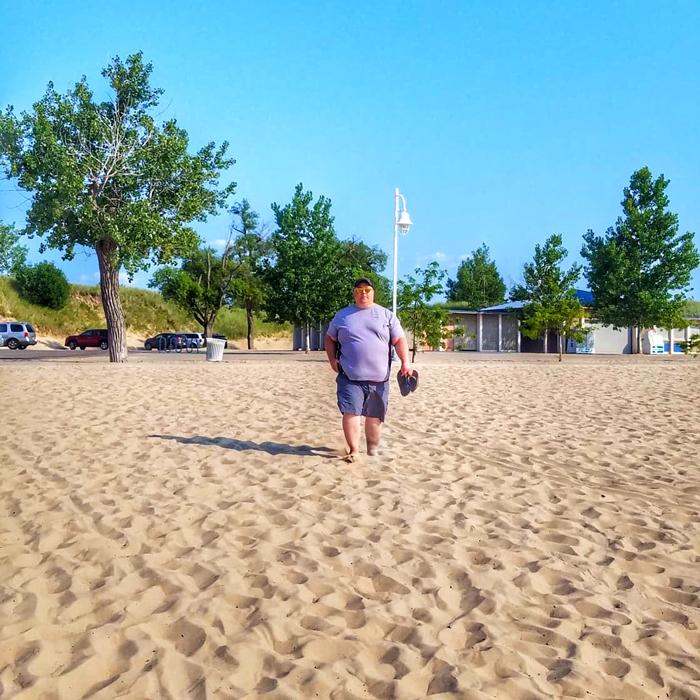 I've still got a long journey ahead of myself and a lot of things I still need to work on. Physical changes like regrowing hair are often the easiest changes to make. You simply need to decide you are ready to seize control of your life. Seeing initial changes in just a few weeks can have a big impact on growing your confidence. Those first hairs coming back is irrefutable proof that the changes you decided to make in your life are having positive results. Now, it's time to continue and focus on bigger challenges too. Those challenges will never end but instead of accepting what life has given me, I'm prepared to fight!
If you are interested in learning more about Good Guy Wellness, please make sure to visit my introductory blog post or even better check them out on their website.
We're also running a giveaway right now to help you guys plan an awesome date so enter the giveaway below for your chance to win ...