The Old Spice Guy that you all know and love from the "Smell Like a Man, Man" campaign is back and now he's brought his son with him. This is a great next step for the campaign since it's probably our fathers who first introduced us to the concept of needing to use a great smelling anti-perspirant / deodorant ... though it might have been our moms who told dad we needed some help!
I know for me, it was my father who first introduced me to Old Spice. At the time, back in the 90's the brand was anything but hip, cool, and pleasant smelling. However, it was distinctly masculine even if it was more old and spicy than something truly able to cross those generational barriers. Regardless though I started using it to cure the problem that every young man has - body odor. Thankfully, since then the scents have evolved into something that truly does smell great.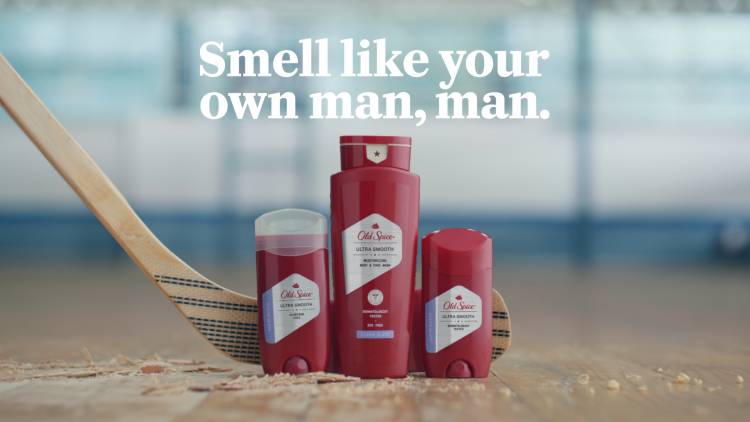 Throughout that period of transition, Old Spice continued to evoke that sense of masculine adventure with brands based on travel destinations like Denali, Volcano, and Deep Sea - Leadership roles like Captain and Ambassador, and even those evoking more romantic intent such as After Hours. Of course, they still have the scents that kept me interested in the brand like Pure Sport ... even as my own dad continued with the classic. Now they have something new tailored for guys that in the words of his son, "don't want all that jazz".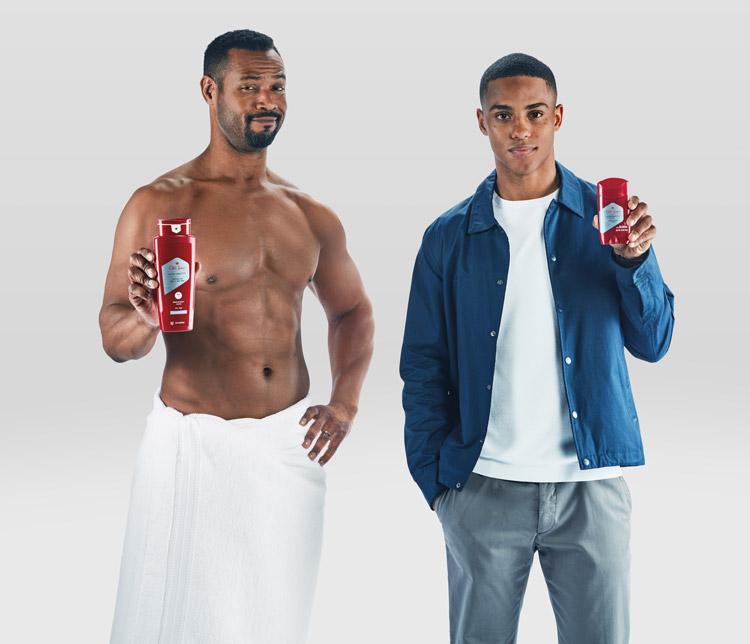 That's the fun part that I love with this new phase of the campaign. It's about the passing of the baton to the next generation. While your father may have suggested something ... now it's time for you to quite literally "Smell like YOUR OWN Man, Man". Or in the case of most of you reading this - it is time for our sons to take the next steps and make Old Spice their own.
And now, the legendary Old Spice Guy (Isaiah Mustafa) has returned to star in the latest "Smell Like YOUR OWN Man, Man" campaign to launch the new Ultra Smooth lineup.
This time though, he tries to impart Old Spice wisdom to his son who is played by Powers (Straight Outta Compton, What/If, The New Edition Story fame). While Powers looks up to his dad, he humorously dismisses Mustafa's product recommendations and shares his preference for the all-new Old Spice Ultra Smooth line that offers dermatologist-tested benefits and more subtle scents, without compromising performance. See the embargoed ads below.
There are currently two spots available that debut today in national media but are also available on YouTube ...
"Time Out" (:30) - The Old Spice Guy embarrassingly slides onto the basketball court on hockey skates, interrupting his son's game to give him a few Old Spice pointers. After multiple over the top attempts to convince his son that he's the grooming expert, low key son holds down his preference for the new Ultra Smooth product lineup before father challenges him to a game of H-O-R-S-E to settle their differences once and for all.
"Office Visit" (:30) - The Old Spice Guy dramatically interrupts his son's work meeting with a proposition to follow in his footsteps and join the "family" business. Son breaks the news that he's carved his own path, including his own Old Spice product choices that offer new ultra smooth benefits. Old Spice Guy and son agree to disagree and support each other's choices with an endearing form of affection before Old Spice Guy proudly lets son get back to his business.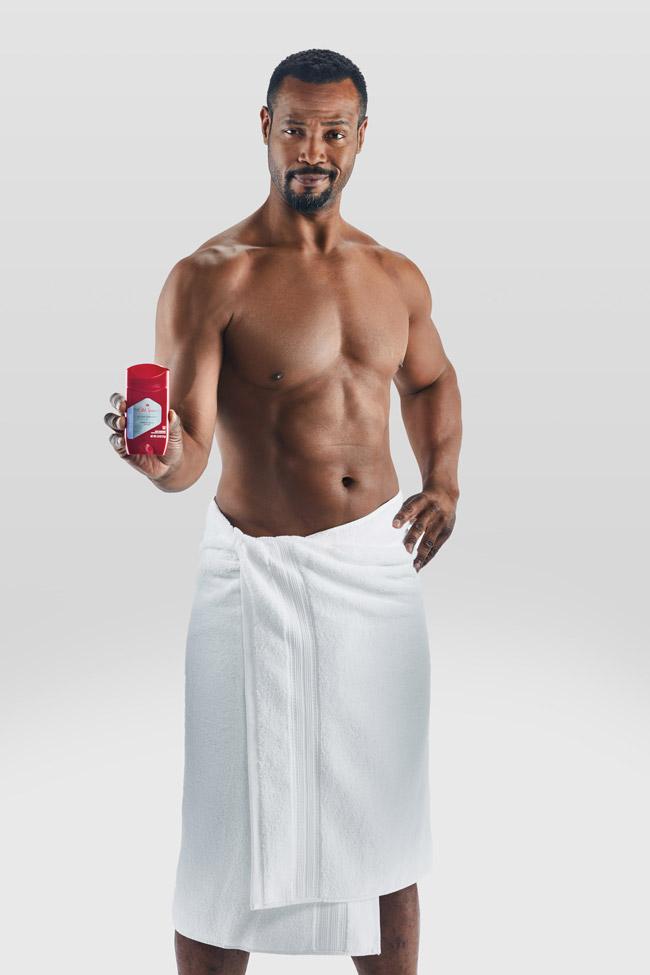 The all-new Ultra Smooth has new subtle scents designed for guys looking for superior, dermatologist-tested formulas while still maintaining low-key fragrance. The lineup features deodorant, anti-perspirant and body wash in three new subtle, masculine scents.
The Ultra Smooth lineup includes:
● Anti-Perspirant/Deodorant: Featuring subtle scents and dermatologist-tested, superior performance with 48-hour sweat and odor protection and Old Spice's smoothest feeling and lowest residue invisible solid formulas to-date.
● Deodorant: Aluminum-free featuring superior performance with legendary Old Spice 48-hour odor protection and a stick that glides on ultra-smooth at application.
● Body Wash: Dermatologist-tested formulas and triple-moisturization technology deliver superior smooth skin protection to your body AND face with abundant lather and long-lasting fragrances. Two dye-free moisturizing options provide ultimate hydration, locking in moisture to leave the skin feeling fresh and looking healthy. ○ The lineup offers the first-ever Old Spice Ultra Smooth Gentle Body & Beard Wash combo. It's designed to leave beards soft and smooth without feeling greasy or oily.
Scents include:
● CLEAN SLATE: Fresh Linen | White Spice | Blonde Wood
● FRESH START: Fresh Freesia | Bergamot | Musk
● SMOOTH FINISH: Lime Seltzer | Melon | Blackcurrant
Old Spice Ultra Smooth is available nationwide at drugstores, grocery stores and mass merchandisers (MSRP - Anti-perspirant/Deodorant: $4.97, Body Wash: $5.47: ; Pricing at the sole discretion of retailers).
So, what do you guys think? Are you more of an "ultra smooth" kind of guy or are you all about the more adventurous ones that have defined the brand over the past ten years?