The watch market is flooded with brands today, but few brands have the cache - and demand the prices that Rolex does. For many though, that quality and prestige of having a Rolex is simply unattainable. This is especially true for younger watch buyers and those who simply don't want to to wear a $10,000 watch on their wrist. For those people, there's Tudor. It's a sub brand of Rolex that is still made in Switzerland and despite not having the same cache as it's parent has certainly earned it's place as one of the world's premiere watch brands.
In fact, Tudor watch brand was established in 1926 and has been the watch of choice for navies around the world. This includes the US Navy who issued the Tudor Submariners do the SEALs at one point. Other notable adventures include the British scientific expedition to explore the secrets of Greenland where the party wore Tudor Oyster Princess.
Today, the movements in Tudor classic watches are manufactured by the Swiss companies ETA or Valjoux. However, in 2015, tudor launched its own in-house movement for the Pelagos and North Flag watches. In 2017, Tudor partnered with Breitling to provide the MT5612 movement for the Breitling Superocean Heritage while Breitling produces the Tudo Calibre MT5813 movement in the Tudor Heritage Chronograph.
Compared to Rolex watches that usually start at prices of upwards of $8,000 and can often fetch prices as high as $100k and beyond, Tudor watches are surprisingly affordable. Prices for Tudor watches can be as low as $2,750 for the Tudor Black Bay, while most hover around $4-5,000. However, you can visit this site for better prices. While Tudor - like Rolex brand doesn't allow it's retailers the ability to offer deep discounts you can still find better deals online than the manufacturers suggested price.
Our Favorite Tudor Watch Models Include: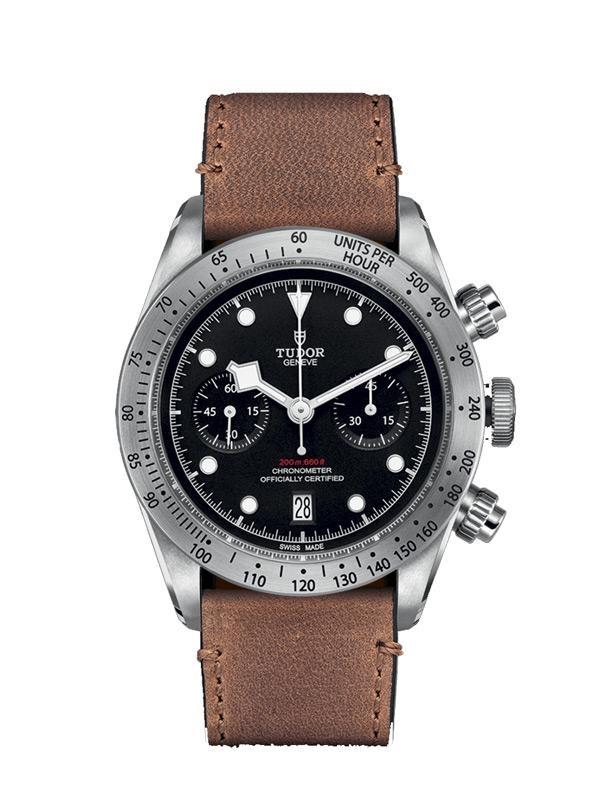 Tudor Black Bay Chrono With Aged Leather Strap
Introduced at Baselworld 2017, this chrono is part of the famous Black Bay family and is the first chronograph powered by the Manufacture Calibre MT5813 with column wheel and vertical clutch. It is designed to combine the aquatic heritage of the Black Bay family with the world of auto racing.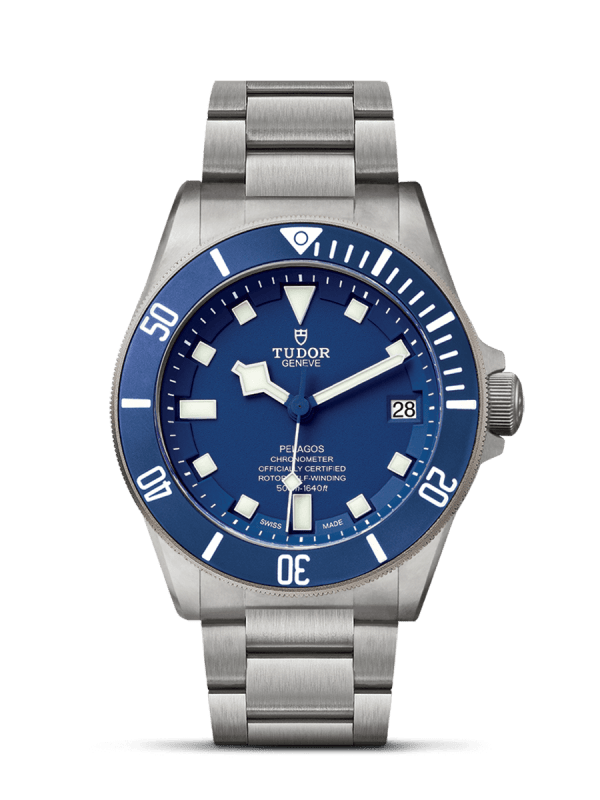 Tudor Pelagos with Titanium Bracelet
The Tudor Pelagos is destined to be one of the most complete traditional mechanical divers' watches available and is waterproof to 500 meters. It is a symbol of adventure while being a critical tool It features withe Tudor Manufacture Calibre and is now available also in a "left-handed" version as well. The rotating titanium bezel features 60 minute graduations with white luminescent material for optimum visibility in low light conditions.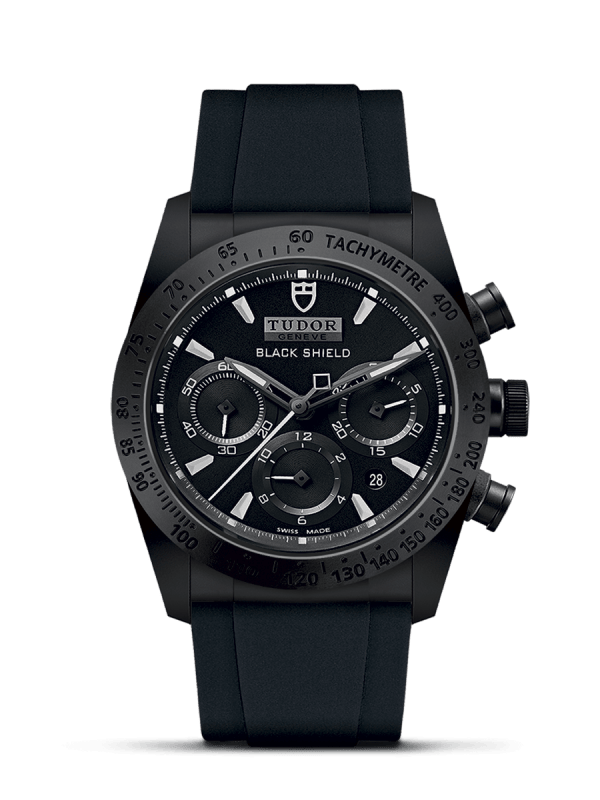 Tudor Fastrider Black Shield
Featuring sporty lines and entirely matte finishes, this black matte ceramic case and bead-blasted finish is designed to visually reinforce the technological prowess of this chronograph. It features a black rubber strap with folding clasp and safety catch in black PVD-treated steal.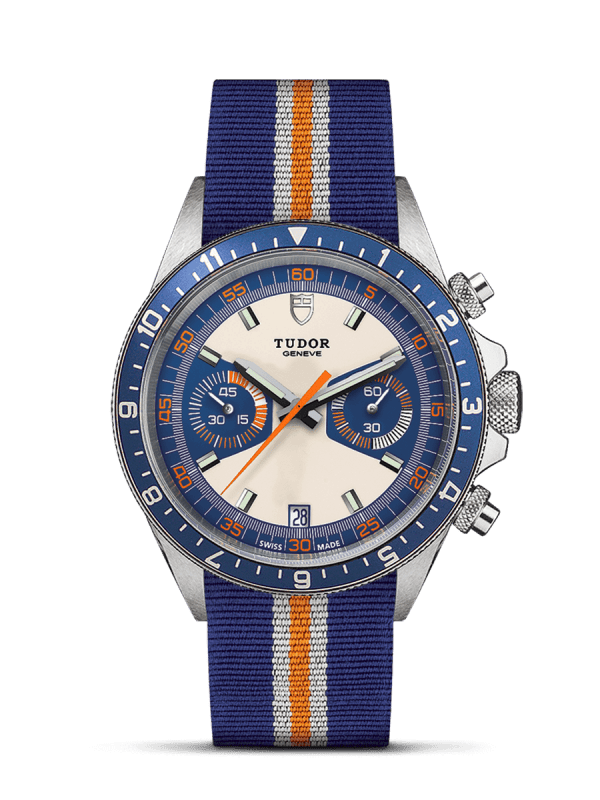 Tudor Heritage Chrono Blue
The Tudor Heritage line draws inspiration from the most iconic and popular models that the brand has released over the past 100 years. While it is a thoroughly modern timepiece, it's designed to evoke the classic styles of the past.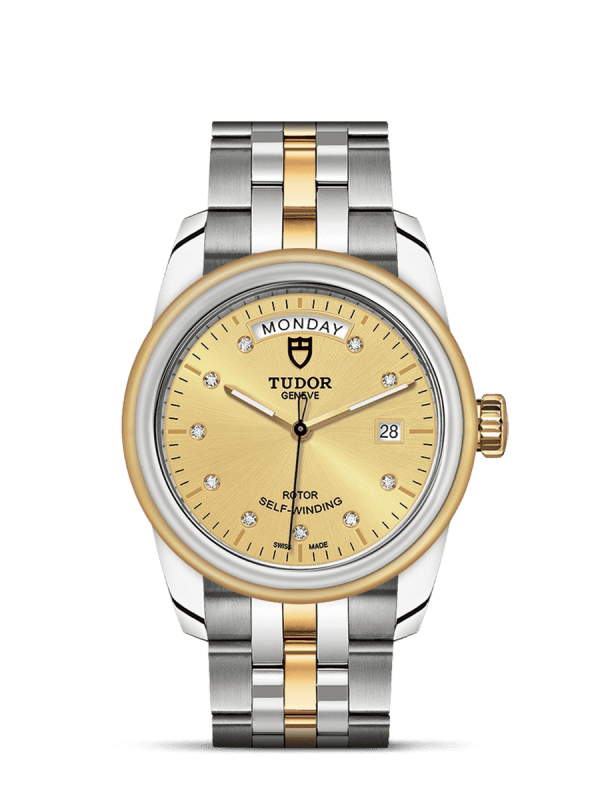 Tudor Glamor
This line - unlike the tool line of chronographs is designed to be fashionable but no less quality. This retro-chic style offers elegance and sophistication alongside a range of features including Date+Day and Double Date models. This Tudor Glamor features a steel case with gold and steel double bezel and 10 diamonds marking the hours.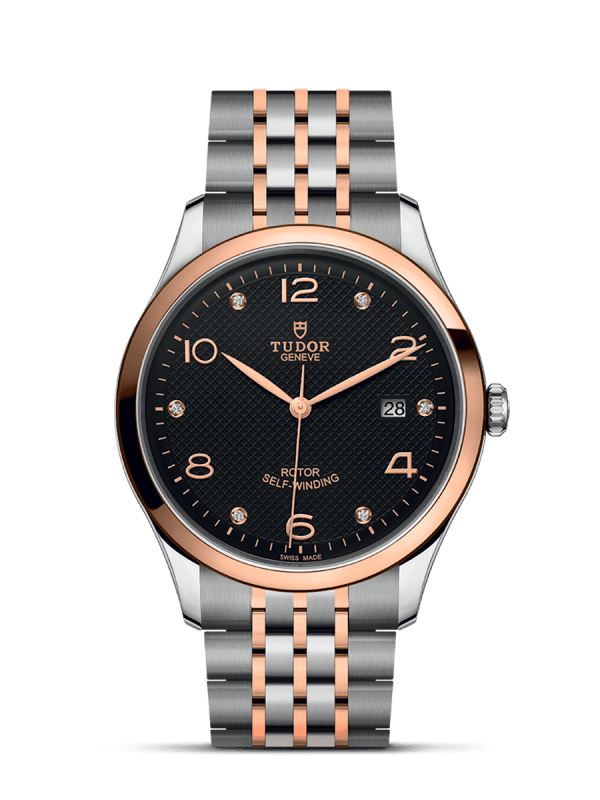 Tudor 1926
Named after the year Tudor Watches was created by Rolex founder, Hans Wilsdorf. This classic and elegant line pays tribute to the early years of the brand's history while reflecting the world of fine Swiss watchmaking where mechanical excellence and enduring sophistication go hand in hand. These are designed to be classic watches for men as well as women and was introduced at Baselworld 2018.
While the price might be lower, the quality and craftsmanship of Tudor watches is still in line with what you'd expect from a product that descended from Rolex. Materials and especially the movements though are not the same and what's where most of the price difference comes in. They are still assembled by hand though and the Swiss factory is even pressurised like an aircraft to prevent airborne dust from interfering with the assembly process. The workbenches are even provided by the the same company that Rolex uses for their watches.
These two brands share a lot but rather than looking at Tudor as just a "lower price Rolex", it is genuinely a premium watch brand that stands on it's own and has for nearly a century with its own designs. For instance, while I think that the design of Tudor watches is quite striking - you aren't seeing gold and jewels here. Also, you'll notice that their ambassadors are pop culture icons such as Lady Gaga, David Beckham, and Jay Chou vs race cars.
This is a luxury watch brand designed for a discerning customer that might be a little younger, a little trendier, and looking for an iconic watch that is still affordable.