I love my my phone and all the music and videos I can play from it, but frankly the speaker sort of sucks compared to what I can enjoy at home. So when I go to the beach or travel it's a bummer. I recently checked out these two speakers from Insignia that you can find at Best Buy and put them to the test!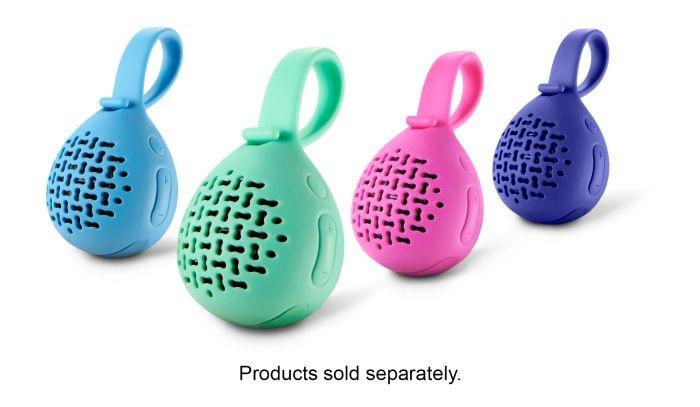 The first speaker is the Insignia Bluetooth Speaker. It's great for a trip to the beach since it features a splash-proof design and can be used as an auxillary speaker for calls so everyone can listen in.
Plus, the other thing I liked about it is that it has a rubber handle that is perfect to wrap around the handle of a cooler or even attach to your bike so you can listen to tunes as you ride there.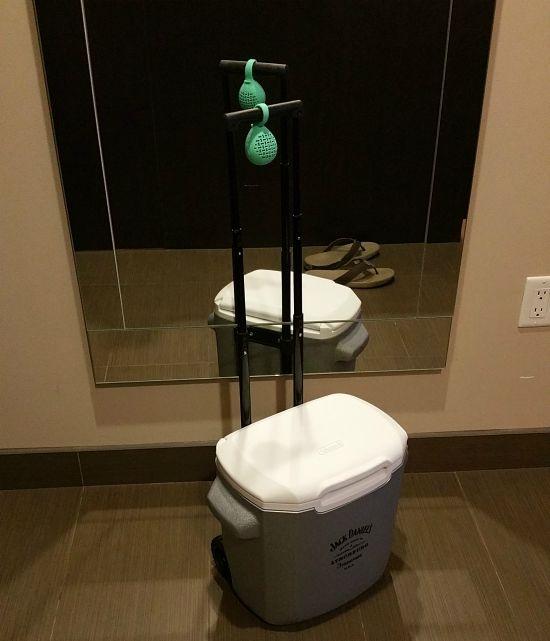 It's not super powerful, but with 1.5W of power, it's good enough to do exactly what it is intended for and that's a good thing. It has a USB charging port so you can plug it in to charge while continuing to listen to music. When fully charged, the lithium battery provides up to 6 hours of playback time. At only $19.99, it's a great deal and the perfect gift for anyone looking for back to school gifts too!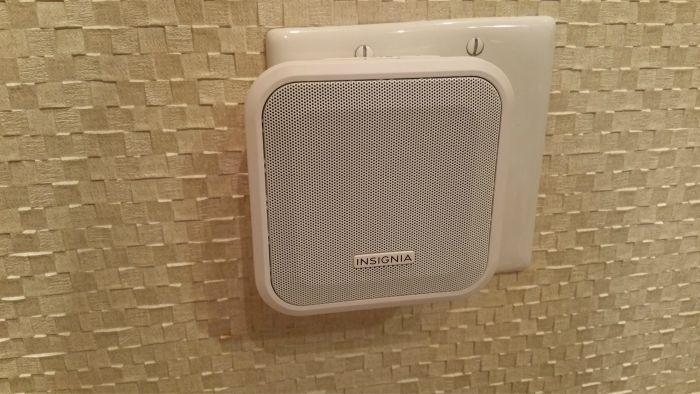 The second, Insignia's Plugin Bluetooth Speaker is GREAT for traveling and I used it recently while in Vegas so I could listen to music back in my room. While it is portable - 2 hours of playback on battery - the thing I like about it is that it plugs right into the wall.
I have several bluetooth speakers at this point and the problem that I have with all of them is that when I want to use them they are never charged. Not with this one - it stays out of the way AND it is ready to go when I am.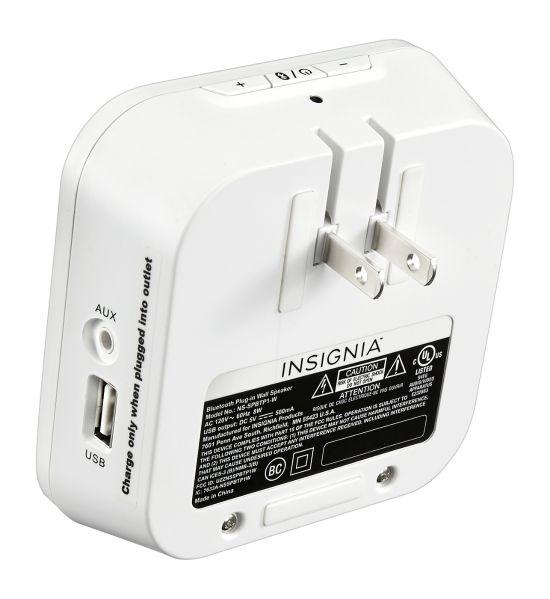 However, if you are in the car and not near a power outlet, don't worry, you can still charge it by USB. This makes it a great option for anyone who wants something around the house for everyday use but also the option to take it on the road. The speaker is only $29.99, so again, this is a great option for use in a dorm as it saves precious shelf space while still providing great audio and and it's ready to go with you to pump up the music when you go out.
Save Now!
Right now, Best Buy is offering a special deal on Insignia Portable Bluetooth Speakers. Between now and September 5, 2015 you can get 30% off Insignia Portable Bluetooth Speakers. Eligible skus include:
3812136, 3812085, 3812076, 3812145, 3812109, 3812127, 3812094, 3812118, 417024. Click here for official offer details.