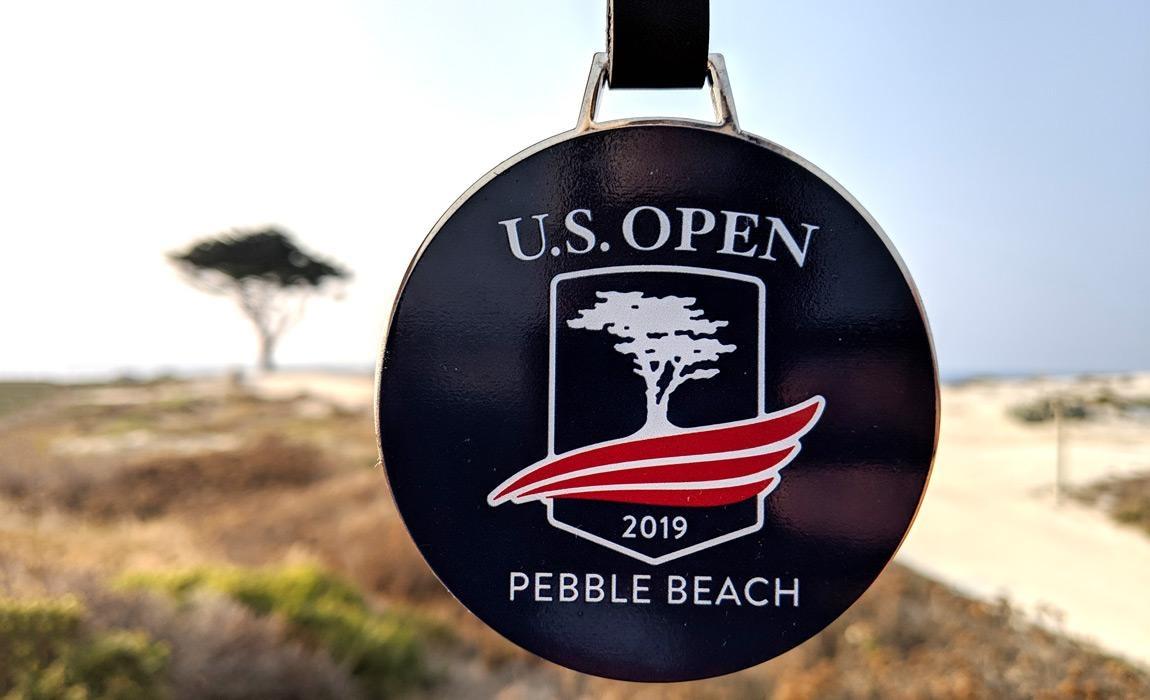 Looking to get a great memento of a world class golf event? Check out this cool bag tag that you can get with purchase of US Open tickets.
Tickets for the 2019 U.S. Open at Pebble Beach Golf Links are now on sale. You can buy tickets by visiting the USGA website. Various U.S. Open ticket pricing options are available from the Centennial Club ($725-$975 per day) to Gallery tickets starting at only $60 per day. When you buy U.S. Open at Pebble Beach tickets between now and Dec 9, they have a cool promo that you should consider. The first 100 ticket buyers who purchase Centennial Club tickets will receive a limited-edition, hand stamped bronze bag tag mounted to a piece of Cypress wood. All other U.S. Open tickets will receive a hand-stamped, aluminum bag tag like the one you at the top of this post.
U.S. Open Ticket Buyers who place orders at usga.org/tickets before Dec 9, 2018 will be able to personalize the bag tag and delivery is promised by Dec 23. This makes U.S. Open tickets a perfect holiday gift idea for the persons in your life that love golf!
If you can't order by Dec. 9, don't worry - while the U.S. Open bag tag can't be personalized or delivered by Christmas it still makes a great memento.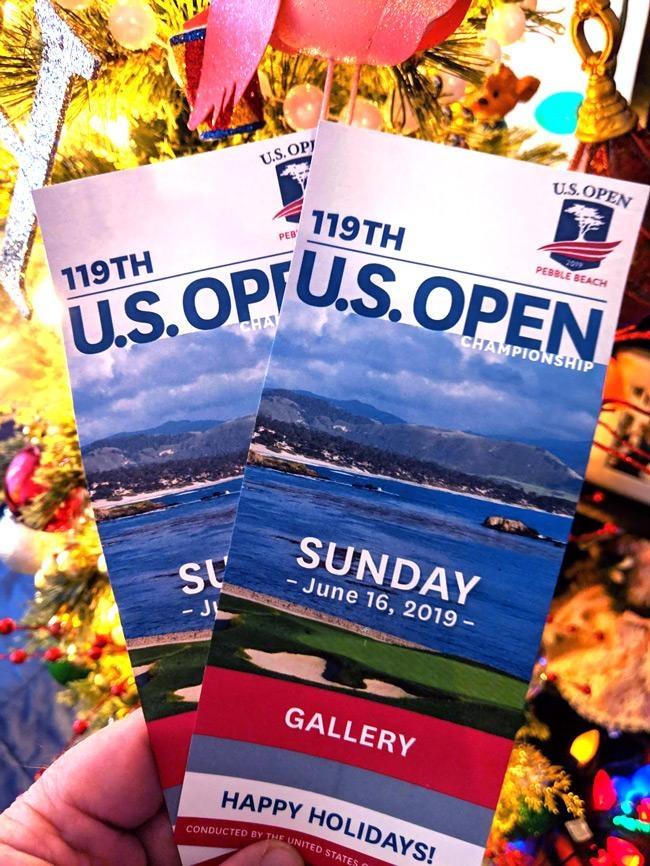 U.S. Open Ticket Options Include:
Centennial Club - this is an all-inclusive ticket that provides golf fans with the ultimate access including premium food and beverages from the Monterey area, premium seating with up-close views of all the action on Pebble Beach's 15th green. One daily VIP parking pass will be included with every four Centennial Club tickets purchased for any single day.
Lodge Premiere - this weekly ticket provides fans with access to the championship grounds and the Lodge at Pebble Beach main building, including the restaurants, The Terrace Lounge, and outdoor patio. Lodge Premier U.S. Open ticket holders will also have access to executive restroom facilities and VIP parking.
Trophy Club - The Trophy Club at Pebble Beach Golf Links is an air-conditioned sports-bar-like setting featuring an indoor/outdoor patio experience that is located between the second and third fairways at Pebble Beach, a short walk from the iconic 17th and 18th holes.
Gallery - Gallery tickets to the U.S. Open at Pebble Beach provide general admission to the grounds of Pebble Beach to watch the world's best golfers, opportunity to walk the course, and enter the grand stands.