Hey guys, I know we all had health class in high school but too much of the fertility discussion is on women and not ourselves. Sometimes this can feel like we're all alone but trust me - it's more common than you'd think to have something down there that isn't working at maximum efficiency. I know that's a tough thing to admit but sometimes our swimmers can use a bit of a boost too. Even though it is difficult to talk about, it should be obvious that men are at least half of the equation when it comes to making a kid. Unfortunately, most of us just assume that it "will happen" and if not, it must be "her fault". However, the good news is that there are things that men can do to improve their own fertility and help have healthier sperm that's ready to do their part as they are trying to conceive.
The data's out there - while male factors are responsible for up to 50% of couples who are experiencing infertility, according to a Harris Poll* survey only 48% of guys did something to help improve their odds. I have to admit, I'm was one of those guys and I think it's because in general we're less likely to think about our own health compared to our partners. Additionally, it's easy to say "I had sex OK, so everything's working alright!". However, there are things that men can do to help improve the odds of conception, so here are some tips ...
Healthy Body leads to Healthy Sperm
The first factor is simply to get yourself in shape physically. Your reproductive system is simply another part of your body and so losing weight and exercising more often is going to help down there too. Men who are obese tend to have reduced sperm count and have higher risks of genetically damaged sperm that may cause other issues in addition to simply not reaching the egg properly. Plus, think about it this way - you are preparing for a kid, you want to be in the best shape possible to chase that guy (or girl) around the house without getting winded!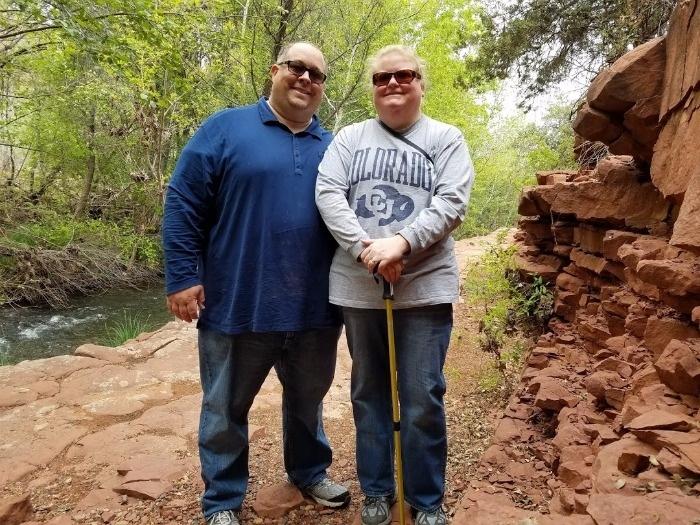 Reduce Stress
Even if you are physically healthy and are eating right, your mental game is important too. Reducing stress is going to lead to everything from improved performance as well as physically helping your body get and stay healthy. Even just simply spending more time outdoors and taking a hike is going to help clear your mind while spending time as a couple.
Make Positive Lifestyle Choices
Stop smoking, eliminate heavy drinking, reduce caffeine consumption and avoid recreational drugs. Just like eating right and getting exercise, you'll want to make lifestyle choices that improve your overall state of health. According to a Harris Poll* survey, 36% of new fathers changed lifestyle habits when preparing to conceive.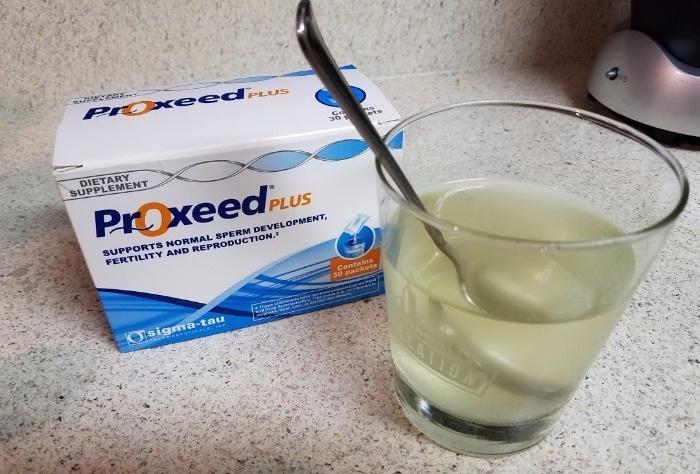 Consider a Multi Vitamin or Supplement like Proxeed Plus
I recently had a chance to try Proxeed plus, which is a prenatal male fertility supplement that addresses one of the key aspects of male fertility - having healthy sperm. It has documented quantities of L-carnitine and Acetyl-L-carnitine which targets multiple sperm functions including morphology, motility, concentration, count, and linear projection. Proxeed plus has 3-4 times the amount of this key nutrient compared to most other supplements on the market. Simply mix the powder with water or another beverage such as a smoothie.
Get More Sleep
Sleep is when your body works to repair itself physically and mentally, so you need to make sure you get plenty of sleep. This will also help you reduce stress.
Eliminate Tight Underwear
Boxers or briefs right? It used to be that simple but men's underwear has gotten almost as diverse as women's now. So let's just put it this way - if you have clothing that is causing your balls to be pushed together and held close to your body, that might not be the best thing right now. Heat is the enemy of healthy sperm so consider switching to boxers or other loose fitting underwear while you are working to improve your fertility and chances of conceiving.
Avoid Hot Environments
Hot tubs and saunas may seem like a great way to relax but right now, you need to keep those boys cool. Just like with tight underwear causing your testicles to warm up, the same is true for other environments as well.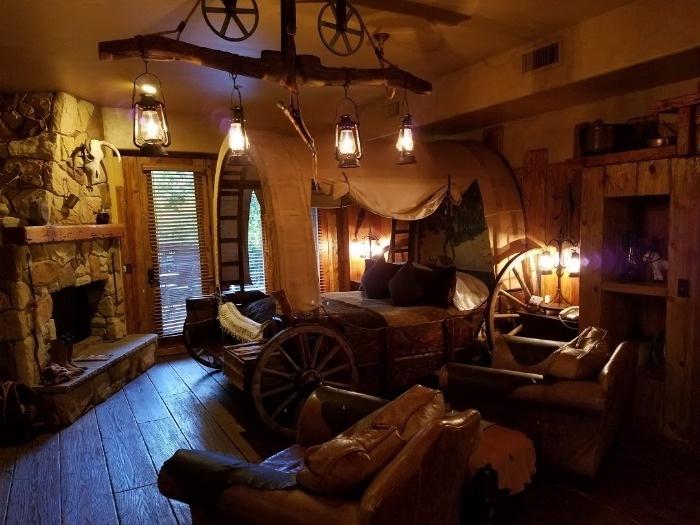 Spice Things Up and Make Sex Fun
Ok, so this really isn't going to address the physical health of your sperm but it will help you survive the process. Each couple is different, but this could involve planning a romantic getaway around her calculated fertile times or it could involve other factors such as sex toys, role playing, or something else that works for you two. It could also simply be you cleaning up the house and making her a great dinner. While this tip sounds trivial - if you are both "in the mood" it's going to make things less routine and more intense for both of you guys. This will lead to increased orgasm for both of you, which will increase fertility.
Talk With a Health Professional
Don't forget the obvious - talk with your health professional. During this time, have your testicles checked for any potential abnormalities and get a full physical. Whatever you end up doing or talking about during this meeting is almost certainly less invasive than what she's probably going through with her OB/GYN. During this time, your doctor can help identify health issues as well as provide medical advice on how to fix those challenges.
Practice Makes Perfect
Ok, this one should be obvious - you can increase your odds of successfully conceiving by having more and better sex. While certainly some women can get knocked up with a single act, that's not always the case. So ... practice - sex should be fun and if it's not then that becomes a chore and can cause stress.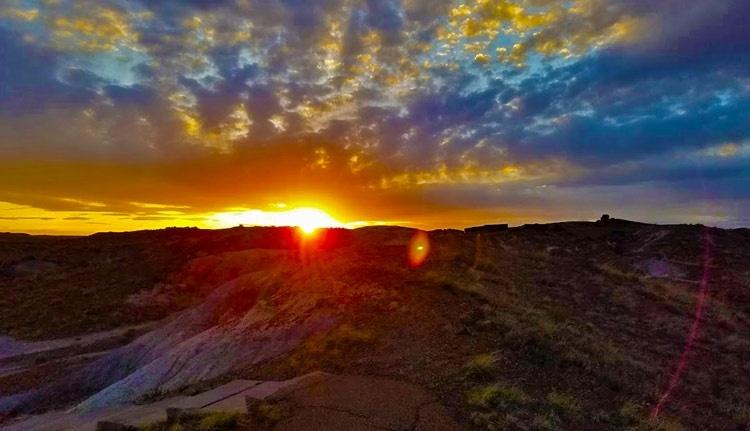 Remember It's About an Expression of Your Love
At the end of the day, some people are destined to have kids and others aren't. While there are some things that you can do to improve your odds you should never lose sight of the fact that the journey is about making an expression of your love for each other. Speaking from experience, this can be a very stressful time and there will be moments when both of you will be frustrated and say or do things you'll regret. Just remember though that at the end of the day - sex is fun and you should enjoy yourselves no matter what happens afterwards!
If you are looking for more information about Proxeed plus, you can buy it online and they even have a coupon code right now for $10 off your purchase. Simply enter "PREP" at checkout. It is also available via phone at 1-888-Proxeed (888-776-9333). The makers recommend trying the supplement for at least six months to give you a good window of time to see results.
Disclaimer: I am not a doctor or medical professional and this is a sponsored post on behalf of Proxeed plus to help provide advice for those of you who are trying to conceive. Additionally, these statements have not been evaluated by the Food and Drug Administration. This product is not intended to diagnose, treat, cure or prevent any disease.
* Harris Poll conducted this study on behalf of Sigma-Tau Pharmaceuticals. The survey was administered online within the United States between April 1 and 13, 2015, among 400 fathers ages 23-55 with a biological child under the age of 1 year old ("new fathers").
Proxeed plus is a complete carnitine-based formula for male fertility that targets multiple sperm functions, including morphology, motility, concentration, count and linear projection. For more information, visit www.proxeedplus.com
This is a product-provided, sponsored conversation that contains affiliate links. I received a Magic Bullet Mini Blender and two boxes of Proxeed plus for my own personal use. All opinions, text and experiences are my own. These statements have not been evaluated by the Food and Drug Administration. This product is not intended to diagnose, treat, cure or prevent any disease.