As a San Diegan, I oscillate between dreading the week each summer when Comic-Con dominates our lives and being overwhelmed with excitement to see friends, learn about new movies, games, and other cool stuff that comes out this week including parties! Sadly though, this year is not like others and people are forced to stay at home. Don't worry though, we've got some great ways for you to still celebrate the fun and excitement virtually.
I've said it many times and I'm sure you have too … without a great internet connection, this year would be even more of a disaster. Thankfully, I have Cox Internet at home and it has been fast and stable even though I know I've been using it even more heavily than I have in the past and so are my neighbors.
Having a virtual link to the rest of the world plus Cox Contour TV provides a connection to the rest of the world that makes 2020 just a bit more bearable.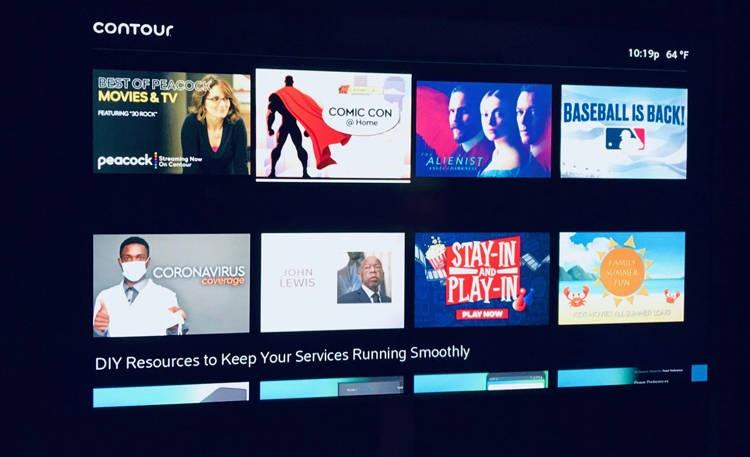 Comic-Con At Home
In past years you needed a pass to enjoy the panels and activities but this year the con has gone virtual and while nothing will replace the conversations had while waiting in line for hours to get into Hall H – they've done a pretty awesome job of creating a lineup that rivals what would normally be available in person. You can attend a variety of streaming video sessions and other activities across Discord, Facebook Live, Twitch, and YouTube. Check the official Comic-Con @ Home website for a full schedule July 22-26.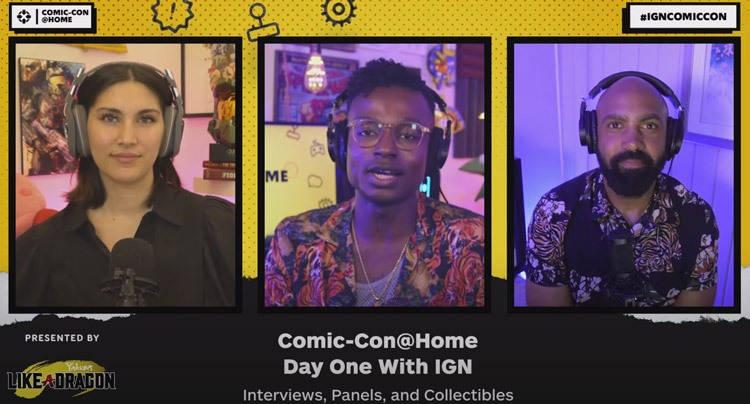 While the official events are limited to this time, the YouTube and Facebook Live events will be archived to enjoy throughout the summer. Likewise, you can enjoy the spirit of Comic-Con on more than just these days by getting creative at home.
Who cares about looking weird, this is a weird year and any time you can bring a smile to someone's face it makes it easier and more fun for everyone around us.
Create Your Own Movie Marathons
Whether you are a sci-fi guy, superhero fan, or enjoy some of the more experimental and niche themes that fall under the Comic-Con umbrella, there's tons of videos available on Cox Contour TV as well as streaming services. Put together the play list to watch with your family, but also let your friends know what you are watching and when you'll be starting so they can watch along and maybe even join you live for some video chats between films or a group chat to share comments during the movies.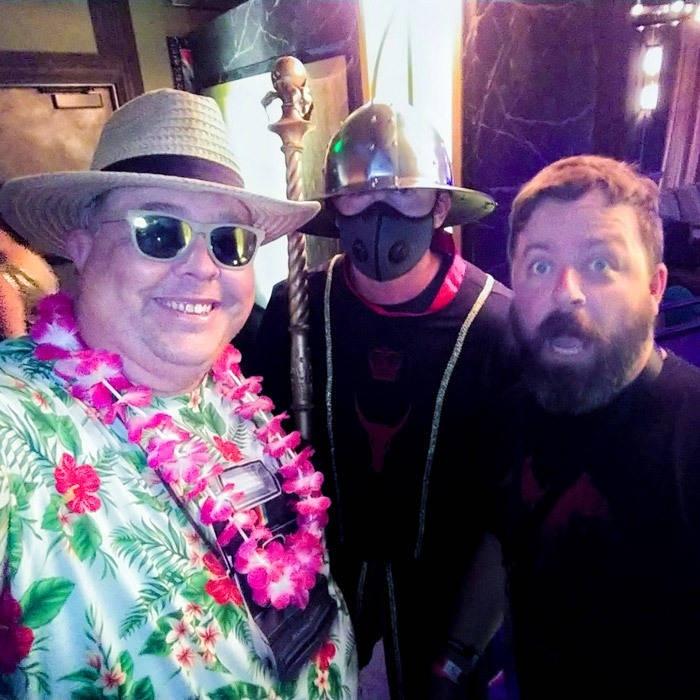 Dress Up In Your Favorite Cosplay and Strut Your Stuff
There are SO MANY cosplay options for superheroes and villains that wore masks, so dress up and strut yourself around town. Sure, stay socially distant but that bandana wrapped around your face is now part of your costume as a character from Red Dead Redemption or maybe you are Sub Zero from Mortal Kombat or even Bane. Get creative and have fun. Heck, we didn't know it last year but the guards at the Pennyworth experience were actually ahead of the curve!
(Note – do not wear masks with the vents in them as they are meant only for protection from pollution and will not protect those around you from your own potential spread of the virus.)
If you don't want to walk around then go somewhere and take pics to share on Instagram or Facebook so your friends can comment and share in the fun even if they weren't able to travel to San Diego.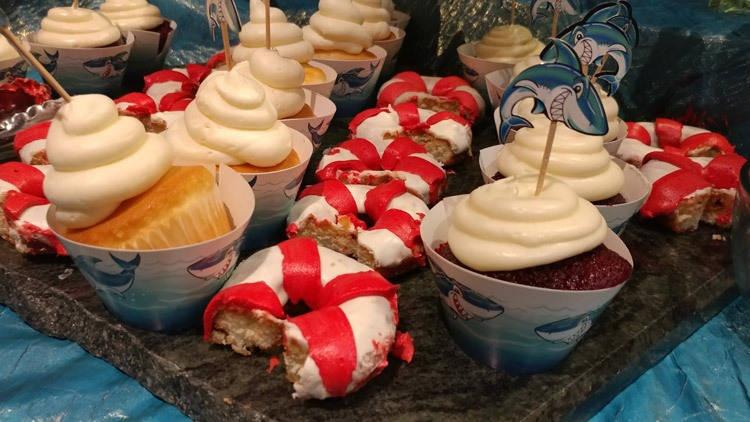 Throw A Virtual Comic-Con Party And Invite Your Friends
Streaming technology is helping us connect with friends right now in a way that none of us ever expected. So whip up some pop-culture-themed recipes, dress up, and invite your friends to join you on Facebook Live, Zoom, or whatever makes sense.
It's all about having fun, laughing, letting loose, and making sure that nobody feels left out since they are stuck at home right now.
Comic-Con will be back again next year and we can celebrate in person then but hopefully, these ideas help make things a bit easier. Who knows, maybe some of these ideas and the virtual con will be permanent additions to make this annual summer celebration of geek culture even better than it was before.