Going camping can be a daunting prospect for first-timers, especially if you are worried about the lack of creature comforts that this type of outdoor activity usually involves.
Thankfully with the right preparation and a few well-chosen purchases, you can enjoy camping trips in comfort. Here are a few tips to help you thoroughly embrace camping, even if you are a newbie.
Choose Season-Appropriate Camping Gear
You might assume that it is enough to grab a tent, sleeping bag and hoodie before heading out on a camping trip, but your choice of gear should really be based around the time of year as well as the weather conditions you expect to face.
For example, in the summer months, the warmer temperatures can make the interior of tents incredibly hot, even overnight. This is where tents with air conditioning ports come into play, allowing you to keep cool and free from clamminess even in the height of summer.
Conversely, when winter arrives, you will need camping gear that reflects this. Wrapping up warm in several layers before you climb into your sleeping bag, as well as choosing a tent with solid weatherproofing, will allow you to stave off the worst that the elements have to offer.
Pitch Your Tent In A Suitable Place
A lot of camping mishaps can happen because inexperienced campers choose a bad place to pitch their tent, and suffer the consequences when it is too late.
If you are camping at a dedicated site which has plenty of amenities and specific pitching areas, then this is less of a problem, but wherever you decide to camp, be sure to check that the ground is both level and dry. Any lumps and bumps in the ground will be amplified when you lie down on them, especially if you are using a sleeping mat or inflatable mattress.
Other comforts that are worth looking out for include picnic tables that will avoid the need for setting up your own camping tables, and of course any restroom facilities and showers if they are available on-site.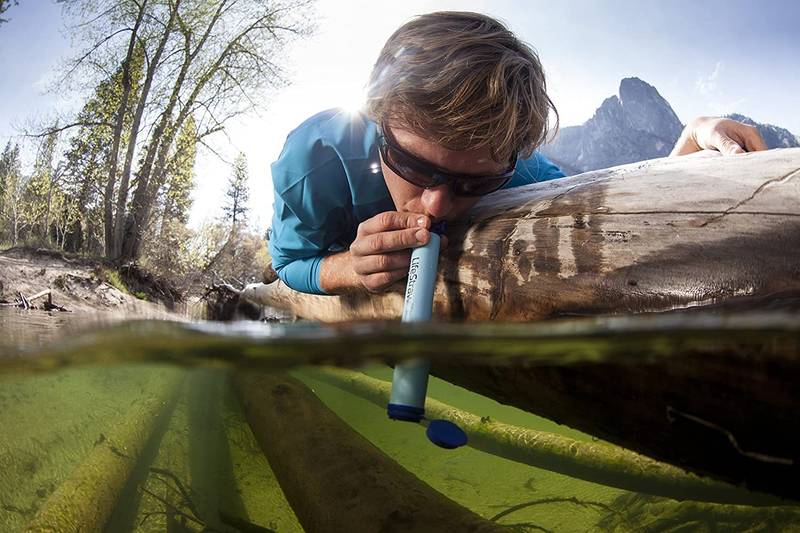 Stay Hydrated With Fresh Clean Water
Camping in the wilderness will likely mean that you do not necessarily have access to a reliable source of freshwater, and so if a thirst strikes you and you are out of fluids then this could become a pain, particularly after dark. So bringing filters such as Lifestraw might be a great option vs carrying heavy jugs of water with you.
Bringing plenty of water with you, and also placing it within easy reach of your sleeping bag, will solve both problems and ensure you remain hydrated.
Eye Masks & earplugs May Be Your Friend
Personally, I don't advise blocking out sound since this can be essential to being aware of your surroundings. For example, an animal rummaging around your camping site would be important to know about. However, for some, the sounds of nature at night can be unsettling if you have never camped before, leading to an unsettled sleep. Likewise, when the sun rises, the light will invariably permeate the walls of your tent and cause you to wake much earlier than you might like.
A pair of earplugs and an eye mask will allow you to sleep soundly when you are camping, and should make the whole experience as enjoyable as possible.