Sure, we all love big powerful trucks and sportscars that are oozing horsepower and comfort but sometimes you just need something that is compact, inexpensive, and dare I say it, a bit practical. We're not talking about your daily driver or a prestige car here, this is something that you need for getting back and forth to work. While an attractive design is important, things like tech to support the driver in traffic, ability to park in small spaces, and fuel economy are key. That's why we're excited about the new 2022 Hyundai Kona that was just unveiled.
The redesigned 2022 Kona will be released in three different versions, the standard gas-powered model, N Line for a more sporty configuration, and then EV for those seeking to maximize efficiency and take advantage of work-site perks like free charging stations, preferred parking spaces and access to HOV lanes in places where EVs are able to travel on those lanes without a fee. While pricing has not been released, this updated compact SUV is expected to be available shortly, officially "Spring of 2021".
Here's why we think it will make a fantastic car for commuting ...
Compact And Easy To Park
While big vehicles are comfortable when rolling through the countryside, compact vehicles like Kona are far easier to park. This is more than just a consideration at the office lot, but also for quick stops to pick up dinner before heading home or street parking when you have only a few minutes to run out for lunch. That extra 5 minutes spent finding a suitable spot is 5 minutes that you aren't spending relaxing before heading back to the office.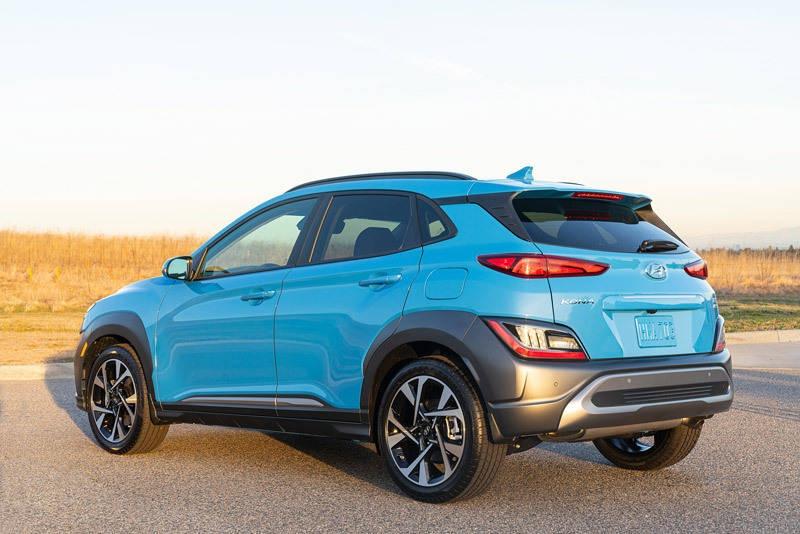 Quick But Fuel Efficient
While the official numbers have not been released, we know that the SmartStream 1.6 Turbo GDI engine has been boosted from 175 hp to 195 in the 2022 version. On the EV side though, while engine isn't expected to have changed significantly, battery technology has and this has allowed them to shave 20 minutes of charging time off of a Level II Standard charge and 11 minutes off of the Level III Quick Charge at 50kW.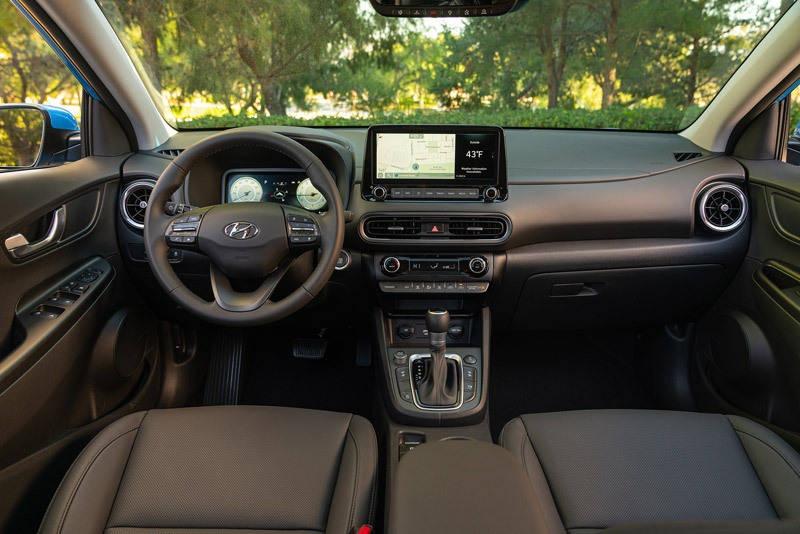 Safety and Driver Experience Enhancement Features
In the past, an inexpensive car was cheap in terms of more than the price. One thing I absolutely love about Hyundai though is that many of the safety and convenience features that you'd expect are standard on all but the most basic models. In the case of the 2022 Kona, active safety features including Blind-Spot Collision Avoidance Assist, Rear Cross-Traffic Collision Avoidance Assist, Forward Collision Avoidance Assist with Pedestrian Detection, Lan Keeping Assist, Lane Following Assist, and Driver Attention Warning are all standard on the SEL trim level and there is even more safety tech available as you move up to the Limited trim.
Not only that, but there are six airbags that are all standard equipment on the Kona.
When it comes to convenience features, Cruise Control is standard on all trim levels and Smart Cruise with Stop and Go as well as an optional 10.25" information console as well as a 10.25" digital instrument cluster.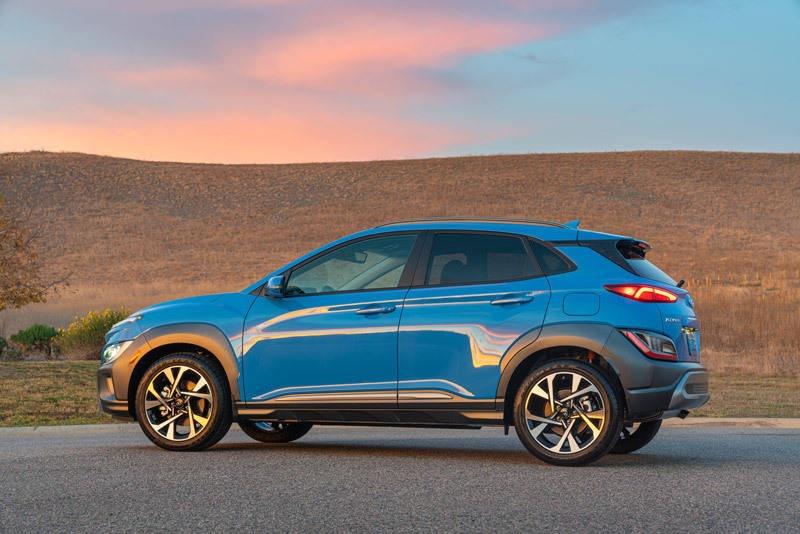 Affordable
While pricing numbers haven't been release yet, the 2021 Kona starts at $20,500 and the 2021 Kona Electric starts at $37,390 so unless there is a major surprise, we expect that pricing for the 2022 version should be similar.
Consider All The Elements As One Big Package
Each city and state has a unique situation when it comes to determining the best way to get back and forth to work. For instance, folks in Washington state average 27.6 minutes, just over the US average, while those in Washington D.C. spend a whopping 43.6 minutes on average just getting to work each day. To determine the right vehicle for your situation, it is important to take into consideration all of these factors above and then determine which are most important. For instance, a shorter commute might make some of the enhanced comfort features less important but if you are spending hours in your car each day then that leather-wrapped steering wheel in the limited is going to be a nice touch.
Then you have to add in other factors such as the cost of insurance. Even cheap car insurance can add up. While safety features on newer cars don't generally reduce those prices, it will help you survive in the event of an accident.