Why I love Shopping with the Chase Freedom Mobile App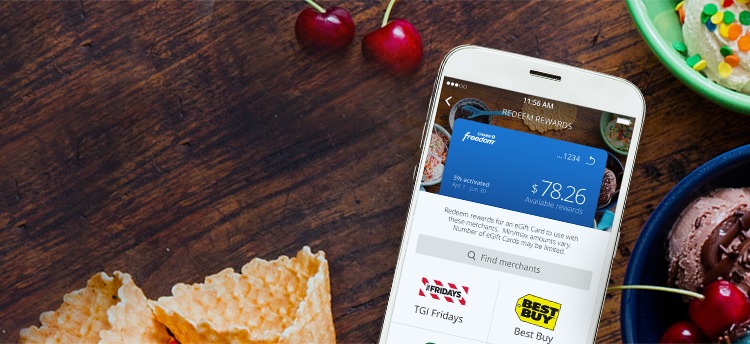 We make money from support by sponsors, advertisers, and affiliate partners. As an Amazon Associate I earn from qualifying purchases.
This is a sponsored post written by me on behalf of Chase Freedom for IZEA. All opinions are 100% mine.
What can't you do with your phone these days? Over the past 10 years, your mobile "phone" has gone from something you talk on to virtually everything that you can imagine. Now we're about to add one more thing - mobile gift cards so you can redeem cash back rewards that you earned through using your Chase Freedom credit card. Think about it - you don't need to worry about heading home to calculate your points – instead, you just redeem them through the new Chase Freedom Mobile App in the store at select merchants including Regal Cinemas, Lowe's, and Best Buy.
As you can see, it's really simple to use. Simply load the Chase Freedom Mobile App on your phone, and when you want to redeem your rewards, your phone will show a barcode that can be used at checkout!
For those of you who might not yet have Chase Freedom, it's a rewards credit card from Chase that has loads of great benefits including no annual fee, $100 signup bonus, and unlimited 1% cash back on every purchase. Plus, you can activate 5% quarterly cash back using the app for ultimate convenience.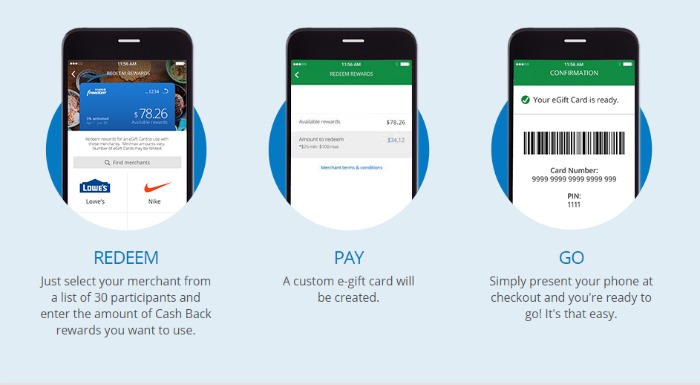 So How Does it Really Work?
Sure - I get the idea of cash back rewards but how does that really translate into something real?
Say that each month I pay my rent of about $2,000 per month, my car payment of $300, and other bills adding up to about $400 using Chase Freedom. While I have other expenses, let's just take this for an example. With Chase Freedom, I get cash back on every purchase. I could then redeem my cash back at Best Buy to buy a new Xbox game or movie tickets for a date night with my wife.
The key here is that it makes things easier and that in itself is worth a lot since they say that time is the one thing that money can't buy!
Written by

Bill Breeding

Page Views: 5849