When it comes to summer and winter, our wardrobe choices are simple, as we know the weather is either going to be cold or warm. Plus, these are both major fashion seasons, with lots of guides on what you should and shouldn't wear.
With autumn though, our wardrobe choices become a little more difficult. Especially when it can be hard to know if we should continue to wear our short-sleeve shirts, or whether we should be taking our umbrellas and parkas to work every morning.
Well worry not, to help make sure you look your most stylish fall self, all you need to do is follow our top autumnal tips below: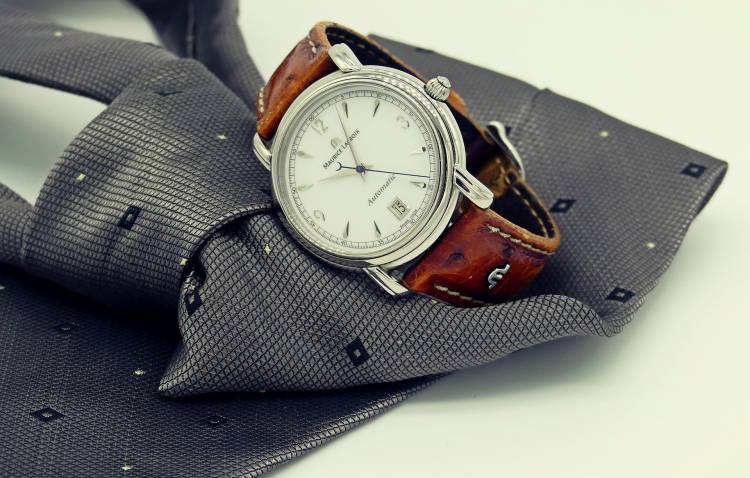 Don't Forget To Accessorize
Make sure to consider a good looking watch with a nice leather strap and a tie with the right autumn colors to build your look around.
Make the Most of Autumn Colors
While in summer we're surrounded by lush greens and bright skies, as autumn hits, the plants and trees around us start to turn in colour to stunning yellows, browns and greys. Which is why, to look truly fashionable in fall, you should incorporate some of these colours in your wardrobe.
For work, opt for a grey blazer, which not only looks professional but will also help you look like you just walked off the runway. When it comes to social engagements, you can be a little bolder with your colours, such as a trendy yellow or orange polo.
Be Bold with Your Materials
While we often think of autumnal fashion in the sense of colour, materials and textures are also a massive part of being Fall fashionable. In particular, a textured material like corduroy works exceptionally well on trousers. Whilst you might want to leave cord trousers at the moment, cord shirts are very in style right now!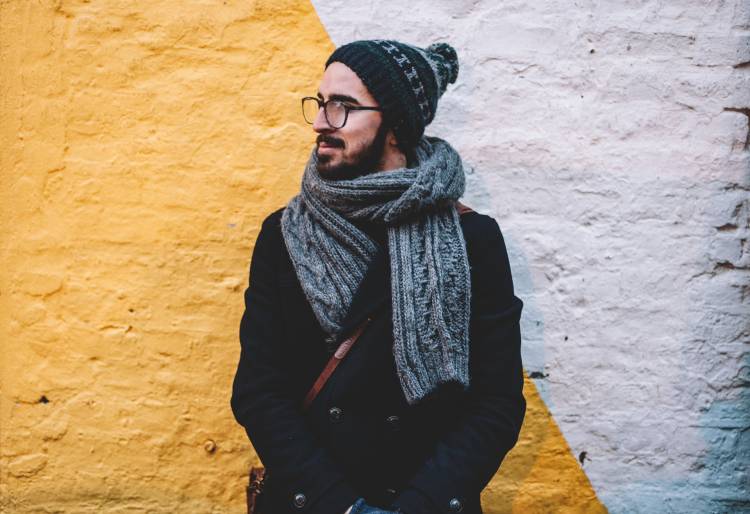 Don't Be Scared to Wear a Scarf
A scarf can feel like a hard piece of fashion to pull off and sometimes it can look too hipster. However, a scarf can look good if you stay classic and wear it with confidence. When it comes to a long black scarf, you will always look cool, so never be afraid to rock a scarf.
If you're feeling brave, big knits are set to be a massive trend this fall. So, look for chunky knitted or crocheted scarves in autumn colours.
You Can Still Wear Your Sunglasses
With summer passing us by, many of us pack away our sunglasses along with our summer clothes. However, the autumn sun can still have lots of glare. Which means you can find yourself squinting as you can't see in front of yourself – and there is nothing suave about squinting! Instead, invest in a cool pair of shades from a respected brand, like the timeless Ray-Ban. Not only will these sunglasses last you through both the summer and autumn months, these luxurious sunglasses can be incredibly personal thanks to the personalization features on their site.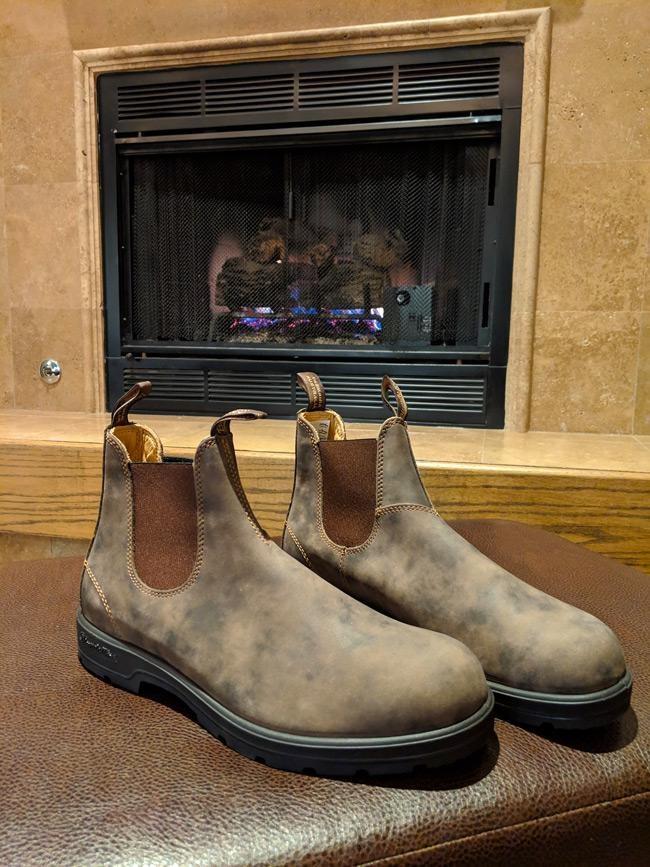 Invest in Some Good Boots
Now that autumn is here, it's time to pack away those summer trainers and bring your boots out of hibernation. If you want to be a super trendy modern man, opt for a nice pair of suede boots or two. Incredibly versatile, these boots will suit a number of looks from professional to casual. Personally, I love my Blundstone boots since they have that classic look but are surprisingly rugged should you choose to go off the path for some exploring in the woods. Check out our Blundstone Super 550 review. However, it's also good to have a great pair of mens leather dress boots on hand for when you need to spiff things up and bring your look to the next level.