I love comfortable shoes - especially when they look as good as they feel. That's what I discovered when these shoes arrived a couple weeks ago from the Samuel Hubbard company. While the company has a long and complex heritage stretching back to 1930, and more recently the current CEO is also the co-founder of The Rockport Company - one of my favorite shoe brands years ago. Unfortunately for that brand, it seems to have gotten lost in a convoluted series of mergers and acquisitions over the years. When I slipped the Hubbards on for the first time though, it immediately brought back that same sense of comfort, quality, and style that I used to love in my Rockports years ago.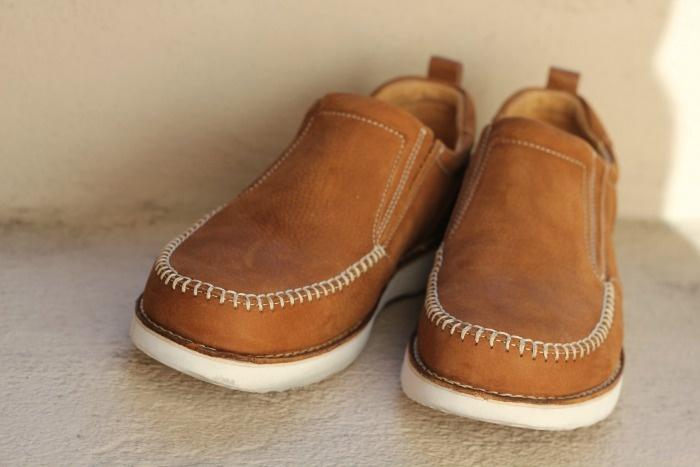 So, with that history meets modern shoemaking I set off to give my new "Getaway Shoes" a run for their money walking around San Diego's Gaslamp quarter. As I mentioned, these shoes are super comfortable, but what I liked about them was the bold stitching on the front that while providing a bit of style - still remained classic.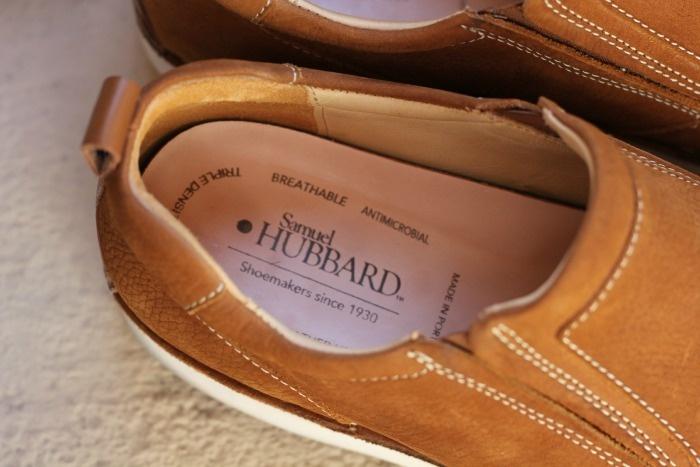 Inside, you'll notice that these shoes are made in Portugal and have the distinct feeling of being crafted shoes vs a mass market manufactured product.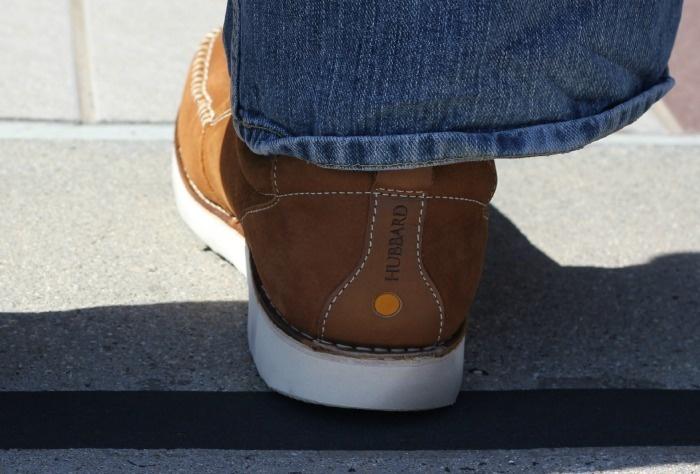 Even the heels of the shoe - an area that you'll probably never notice (both others will) displayed this attention to detail with the stitching as well as the brand name and a splash of color.
These factors all came together to produce a fantastic pair of shoes that were both classic and modern, conservative and stylish.
I'm looking forward to checking out other shoes from Samuel Hubbard in the future as well. In addition to the Getaway that I had the other shoes that are available include: The Boot-Up, The Getup Lace-Up, and The Hubbard Free.
Their shopping process is super easy and fun too. Speaking as someone who has cut his teeth on some of the largest eCommerce brands over the past few years, there is a distinct difference between a "shopping" experience and a "buying experience" online. Samuel Hubbard's eCommerce team has nailed it with plenty of good photos and a deep product page that lets you get not just a feeling for what the shoes look like - but what they will look like with different style pants and socks too. These shoes are more than things you stick on your feet - they are part of your life and that was a great feeling that even before I put them on made me excited to become a customer.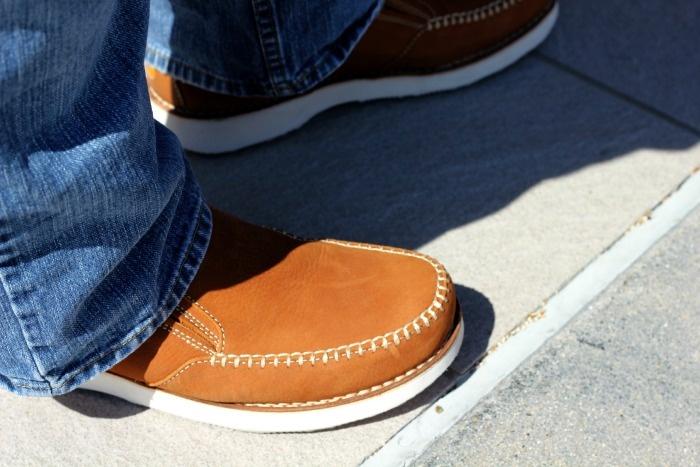 While these individual shoes are great, it's even better to know that someone has picked up where Rockport left off years ago. Despite the fact that Samuel Hubbard is a "new company", it has a deep heritage making some of the best shoes possible combined with the manufacturing and retail experience needed to produce a premium pair of shoes that every guy should enjoy at least once.
The Getaways that I got, came in at $210 and the other styles are in a similar price range.
HOWEVER!
I have a special Samuel Hubbard promo code / coupon available as part of their Father's Day promotion. The coupon code code deleted gives you $70 off.
So while I heartily recommend these shoes at the full price, if you enter: at checkout, you'll get it even cheaper. :)