Casual shirts for men can be somewhat complicated ironically. On one hand, you want to be cool and comfortable but you don't want to be sloppy. Offering a great smart casual approach to your attire, casual shirts are perfect for a number of different occasions including a night out on the town, casual work attire and simply just pottering about on a weekend. Whether it's your new everyday style, or you reserve your casual shirts for when there's a social invitation, casual shirts are an important part of your wardrobe.
When it comes to wearing casual shirts, remember that the style mostly depends on your personal preference. However, you can get away with a much looser fit than smarter shirts which can be particularly useful during the summer months. So, if you're on the lookout for some to add to your wardrobe, here are some key styles to get you started. Our friends at Bellfield sent in some tips to help you get things right when it comes to wearing casual shirts this fall.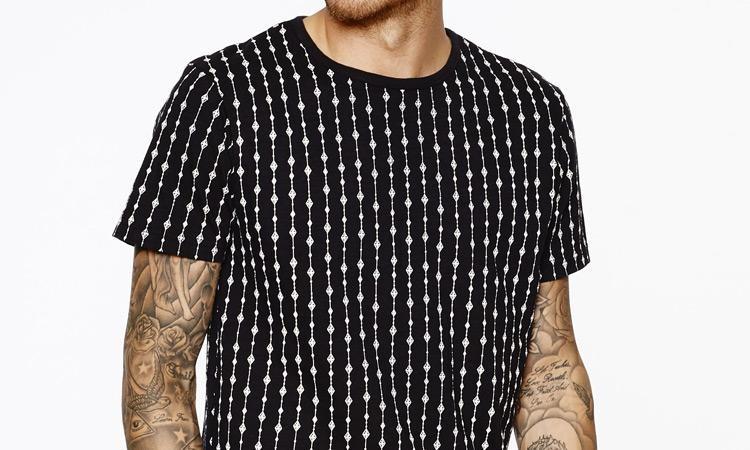 Bellfield Billingford T-Shirts
Short Sleeve T-Shirt
The short sleeve shirt is the epitome of men's casual style. It works with almost any design, colour and print, adding an effortlessly laidback style to your wardrobe. Incredibly versatile, short sleeve shirts are often favoured in the summer months thanks to their lightweight design and breathable sleeves!
Wear your short sleeve shirt with jeans at the weekend for a great in-between smart and casual outfit, or even as part of your summer work outfit with a pair of dark coloured chinos.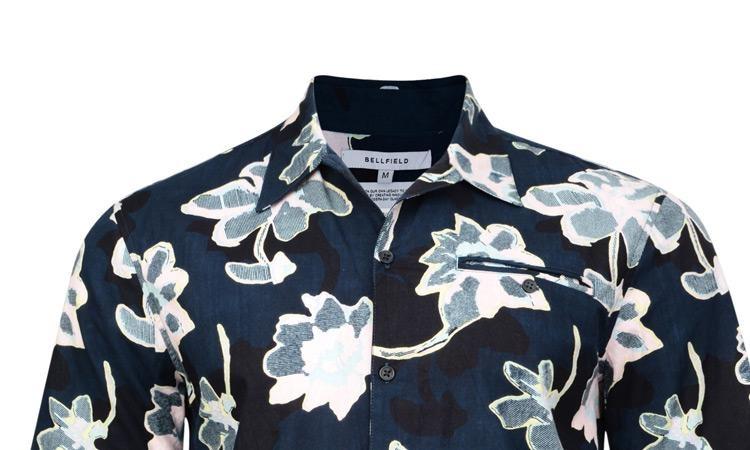 Hadrian Men's Floral Printed Shirt
Printed Shirt
Printed shirts come in many different forms and immediately create a casual style thanks to an eye-catching, colorful print.
One of the most popular is the tartan, checked shirt; sometimes known as the lumberjack style. It's incredibly fashionable, often worn in traditional coloured like red and navy. The checked shirt is very masculine, usually worn with jeans and brown leather boots for a great weekend look.
Another style is floral print shirts. While this fashion will fade quickly as the weather gets cooler, printed shirts like this can still be appropriate while weather is warm. A printed floral shirt is great for a social event such as casual day time drinks, especially when the sun is out! Choose between a short or long sleeve shirt for this print; both work fine. If you choose long sleeved, roll your sleeves up a couple of times and wear it untucked with a pair of jeans or light coloured chinos!
Another interesting print to add to your casual wardrobe is an abstract print shirt. This could be a geometric pattern, or something completely random. Ideal for standing out in the crowd, an abstract shirt becomes the focal point of your outfit; so keep the rest of your clothing simple.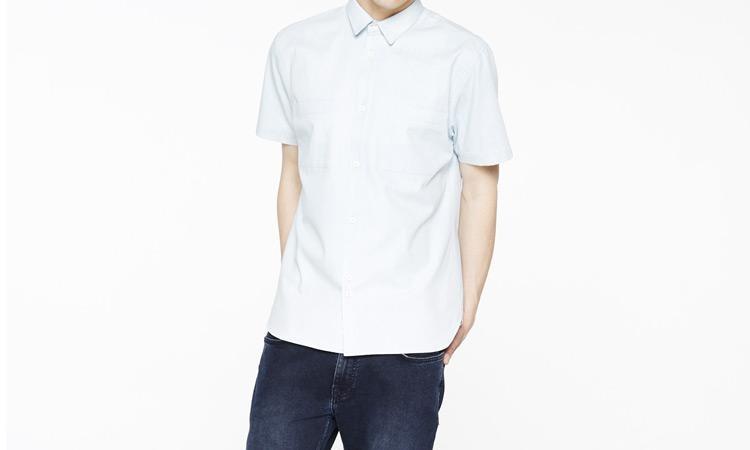 Bellfield Denim Hoboken Shirt
Denim shirt
The denim shirt is an absolute essential, for many different reasons. It is a classic design that doesn't seem to go out of style, so it's safe to say you'll get your wear out of it. What's more, you can style it many different ways, creating a casual style that can take you through all four seasons.
Wear your denim shirt as part of a layered outfit, or simply buttoned up by itself. You can wear it open with a simple t-shirt underneath, paired with jeans; or if you want to wear it alone, pair it with a pair of chinos.
The light, textured material makes it a staple; toning down any outfit you wear to make it more comfortable and casual.