It was Oscar Wilde who uttered the words: "Fashion is a form of ugliness so intolerable that we have to alter it every six months" - and it seems the novelist was right; what's trendy changes so often, it's a wonder we all keep up with it!
That said, what we can take from Mr Wilde's famous quote is this: all the more reason to buy that new watch. Any excuse, eh?
So, what style trends should we be looking out for as we move into the winter months of 2016, and the spring 2017 season? Here are just three:
Statement Style is the New Black – Move over, minimalism!
The trend's had its day, it seems, as a much bolder take on fashion mussels its way into our hearts – and our closets. That's right; according to Vogue magazine (the absolute fashion bible, of course), 'audacity is the watchword for next season'. Of course, making a statement doesn't have to start and end with your clothing; accessories play a huge part, too. The simplest way to try the 'out there' look, if you're hoping to dip your toe into the trend that is, is via your wrist wear. The great thing about your watch is it can be shown off when you're feeling confident, or just tucked away behind your sleeve. Change your wrist wear often – and to complement your outfit – and you'll always be on top of the latest fashions, too.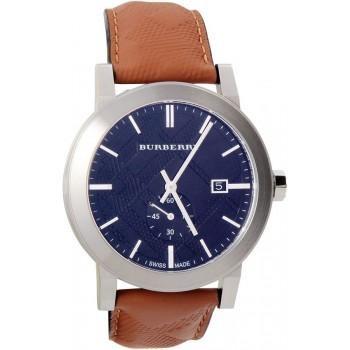 Burberry mens Swiss chronograph
The Neo Punk Look
– We're looking to Vogue again to tell us exactly what's what when it comes to style – and it's because the magazine never puts a foot wrong. But we have to admit, the neo punk trend has taken us by surprise a little. While we can see why this out-there, Vivienne Westwood trend worked in days gone by, we're shocked – and a little bit excited, really – to see safety pins come back in! The key here is to start small, adding a simple accessory here and there, before really going for it with, say, a punked-up shirt or coat – give it a go as we transition into winter 2016 and spring 2017.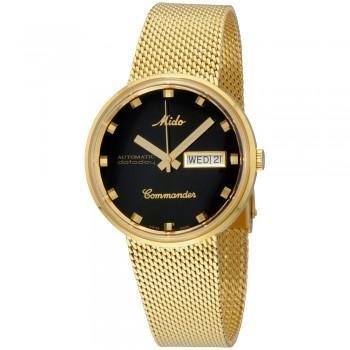 The Mido Commander Black Dial Watch.
Extra-long Sleeves
Okay, so we did touch on the fact you could cover your watch with your sleeve if you weren't feeling quite confident enough to show it off. That said, if you choose something simple and stylish, it'll never go out of fashion – and what that means for you is you'll want to display it at every opportunity. Look out for the extra-long sleeve trend - it's a hit for men and women this season. Men can wear it via long sleeved V-neck t-shirts and coats - at the back end of 2016 and the start of 2017. Consider giving it a go but only on the days you choose not to wear your watch!