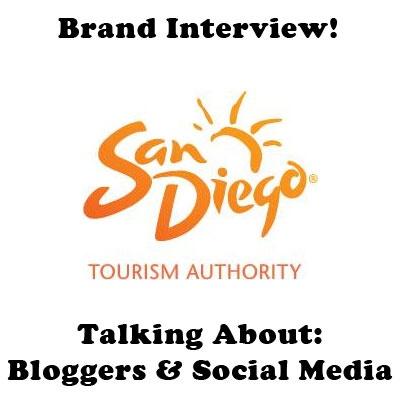 This is the first of an ongoing series talking about social media and the travel industry. I find it fascinating that there is a whole industry devoted to semi-professional travel blogging today, yet almost no one ever asks "what are they looking for". On the other side, the PR people at the travel brands are almost afraid to ask us for specifics out of concern that it may cause a bad reaction or interfere with the individual telling the story.
To help shed some light on this challenge I set out to interview a series of 10 travel brands that work with bloggers to learn more about what they are looking for when working with bloggers as well as social media in general.
First up is the Candice Eley from the San Diego Tourism Authority.
How has Social Media Changed the traditional "PR" business?
Social strategy is a big part of the San Diego Tourism Authority's efforts, and not just in PR. We have a very active social team that reaches out to consumers and meeting planners, as well as the media. From a PR perspective, one of the things that I love about social is the connection I can have with the media – it gives me great insight into what their needs and interests are. Plus, when we are considering working with someone, their social profiles and presence can give us a lot of clues as to whether or not that person/entity is the right fit for a partnership.
When did San Diego Tourism start thinking about creating "social" vs just "traditional media" programs?
I've only been with the SDTA for three years, so I can definitely say for at least that long (though I know that the organization was working on social programs long before I joined the team). In the past three years, however, it's really become a central part of our efforts – social has to be a major piece of your media program, not just something that gets tacked on.
What are you looking for when you pick people to work with on social campaigns?
Three things: Reach, Tone and Professionalism! Of course we want to work with people that have as big of a reach as possible, but we also consider whether or not the tone/audience is the right fit. And if you are professional and easy to work with, that's incredible important too. Be upfront about your stats and what your needs are, but also understand that we have our own needs and they might not always match.
Thank you Candice!
San Diego Tourism on Social Media:
Facebook: https://www.facebook.com/SanDiego
Twitter: https://twitter.com/visitsandiego and https://twitter.com/VisitSD_PR

Pinterest: https://www.pinterest.com/visitsandiego/
Instagram: https://instagram.com/visitsandiego
YouTube: https://www.youtube.com/user/visitsandiego
Google+: https://plus.google.com/+sandiego/