If you're even remotely into cars, performance or special events (and who isn't) then winging your way on over to the Indianapolis Motor Speedway to catch the final regular season Monster Energy NASCAR race is something you need to do. Mustangs, Camaros and Camry silhouette-bodied cars battled it out during the Big Machine Vodka 400 in a make or break event for drivers to win their way in, or earn enough points to make the 10-race playoffs that determine the 2019 Monster Energy NASACR Cup.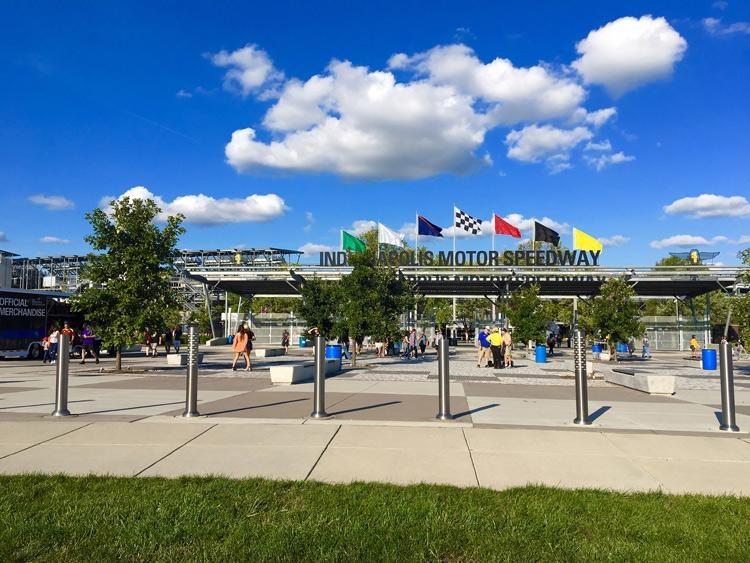 It's a great place for a group of guys, or my case, a great place for me and my son to trek to.
NASCAR and IMS have worked to make the Brickyard 400 Big Machine Vodka 400 a destination race weekend partnering with Grammy Award nominees Florida Georgia Line. The collaboration is FGL Fest a countrypalooza of sorts on Saturday, Sept. 7. the night before the Big Machine Vodka 400. The infield of turn 4 was a transformation of sounds, lights and wall-to-wall people. The lineup was a popular mix that included Dan + Shay, Nelly, Mitchell Tenpenny, Blanco Brown, Canaan Smith, and Payton Smith.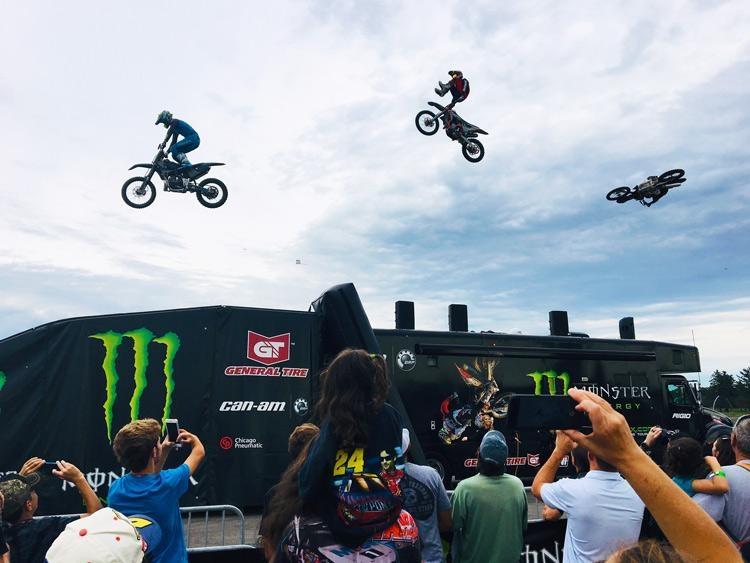 Prior to every race NASCAR sets up a fan zone experience, the set up at the Brickyard had performance Chevrolets, giveaways and a motostunt show. Monster Energy brought along a few stars of the X-games to put on an aerial display of precision motorcycle jumping prowess.
But the story of the race was pole winner Kevin Harvick, driver of the no.4 Stewart/Haas Mobile 1 Ford Mustang. Harvick joined an exclusive club of multi-time winners at Indianapolis Motor Speedway. Harvick winner of the Big Machine Vodka 400 at the Brickyard Powered by Florida Georgia Line started on the pole and led five times for 119 laps and dominated the 160-lap race. The next highest lap leader was Ryan Blaney who lead for 19 laps but had to settle for a seventh-place finish. In the closing laps of the race Harvick maximized his lead to a 6.118-second advantage over runner-up Joey Logano.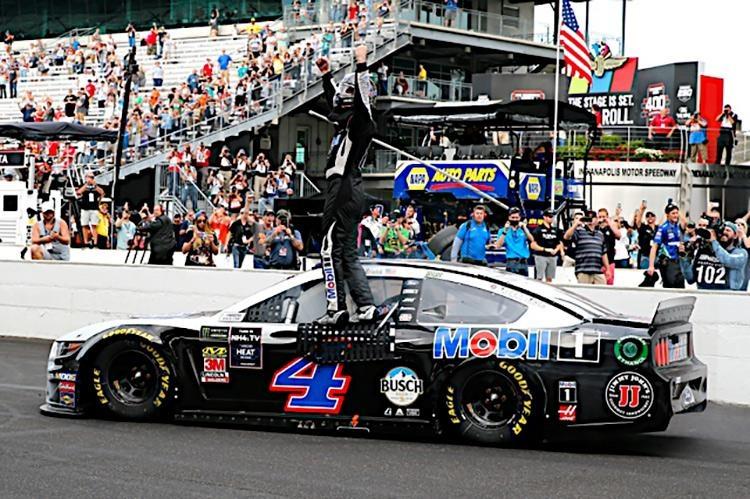 "I can't tell you how much coming to Indianapolis means to me," Harvick said. "As a kid, I watched Rick Mears win Indy 500s and got to be around him as a kid, and he was my hero. So, coming here and winning here is pretty awesome."
Harvick had already punched his ticket into the 10-race playoffs, but several big-time drivers like Jimmie Johnson are on the outside looking in and will have to wait till next year to start the long drive to win a championship.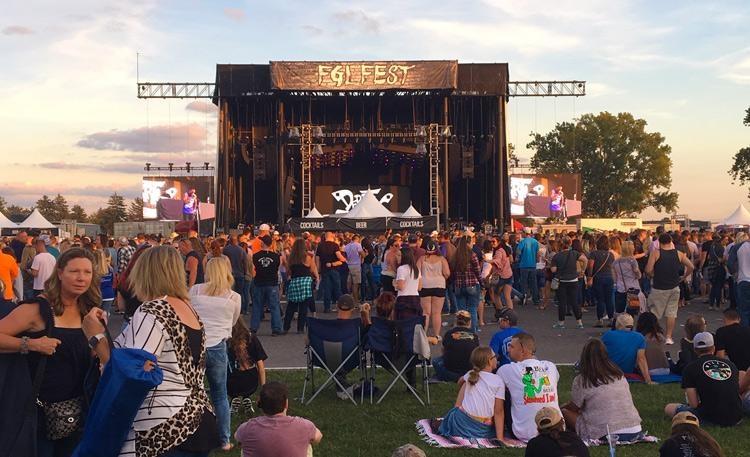 The great part of this "guy trip" was spending some quality time with my son. Over the years we've developed a great affinity for racing, performance, music and big, loud events. The combination of FGL Fest and the Big Machine Vodka 400 fits the bill.
Working on this family theme while at the track, I spent a few minutes with a couple of big-name drivers to ask them about what great father/son moments they've enjoyed in on the racing circuit. I'll be following up with that story shortly, so stay tuned!
The Monster Energy NASCAR Playoffs span 10-races and if you get a chance I recommend rounding up some friends or take your son to a track and enjoy a memorable time – I did!