I feel like everyone has memories of "The Riv", so it was a sad day when I heard last year that it was closing, but at 2 am on Tuesday morning they imploded the Monaco tower, signaling that Vegas has moved on. It's weird to think of being emotional about a place such as the Riviera but it's something special for me as it was the first Vegas hotel that I stayed in. Plus, over the past 20 years I visited it for other events ranging from conferences like Comdex and CES to pool tournaments and last year to see the amazing neon facade one last time.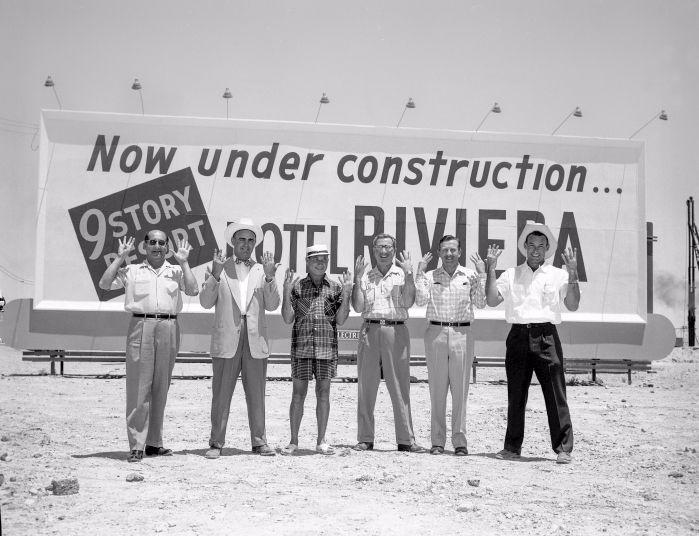 It's truly the end of an era for the strip. The days of glitz and glamour of neon and topless showgirls in shimmering dresses dancing across the stage while mobsters ruled the house are pretty much gone for ever (and the latter is probably a good thing). The Riviera was first proposed by Detroit mobster William Bischoff and then taken over by Samuel Cohen who was connected to a Miami gambling syndicate. At the time, it was the first tower casino hotel on the strip and it signaled the beginning of the Vegas Strip as we know it today.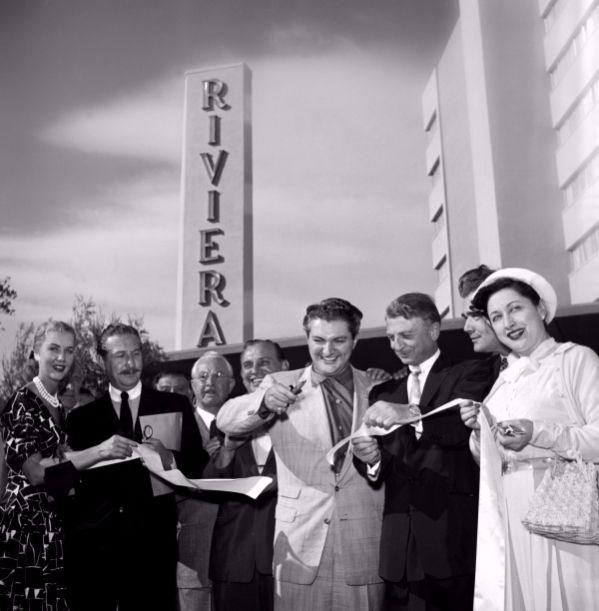 It's 50-year history just gets better and more Vegas from there including the April 20, 1955 opening with none other than Liberace cutting the opening ribbon and becoming the first resident performer.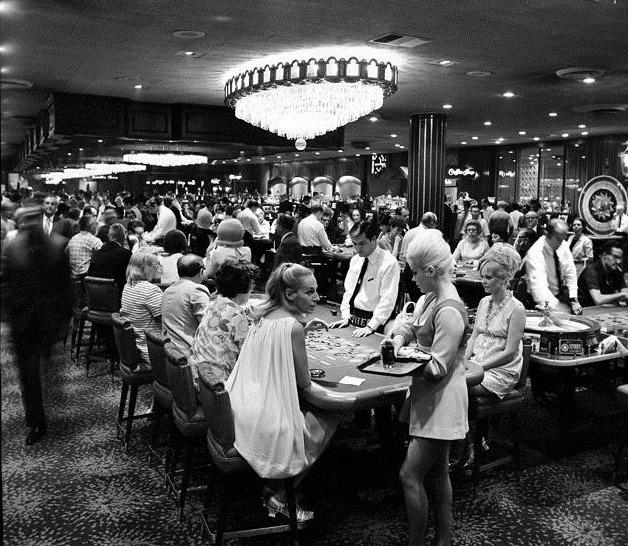 Over the next 50 years, The Riv played host to an amazing bill of talent including: Barbara Streisand, Frank Sinatra, George Burns, Tony Bennett, Elvis, B.B. King, Steve Martin, Bob Newhart, Liza Minelli, Engelbert Humperdinck, Joan Rivers, and of course Frank Marino aka "Ms. Las Vegas" who performed at Riviera for 23 years!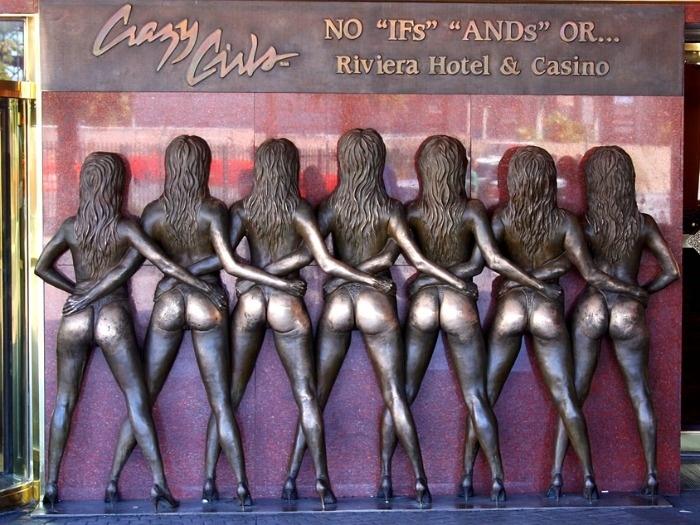 It was also home to "Crazy Girls" who's bronze sculpture featured at the front of the casino was a magnet for people who wanted a chance to come as close as legally possible and rub the but of a Vegas showgirl. It's sorta like rubbing Buddha's belly ... but more Vegasy :) (The famous bronze ladies are now on display at Planet Hollywood if you still want a classic Vegas experience.)
My personal stays at Riviera were less glamorous but still highly connected to seedy characters and activities that were uniquely Vegas having visited there for coin-op conventions and later for the national finals of dart and pool tournaments. While I'm not pointing fingers, these guys were every bit as colorful and "connected" as the classic image of Vegas mobsters. Over the years, the casino hosted thousands of America's top pool players through tournaments run by the Billiard Congress of America, American Poolplayers Association and others. The APA held their annual event there for 23 years - right up until a week before the Riviera closed last year.
If nothing else, we can have comfort to know that Riviera will live on on movies that will be enjoyed for generations. It was THE iconic Vegas hotel and so it's no surprise that it was featured in movies including: Ocean's 11, Casino, Showgirls, Austin Powers: International Man of Mystery, Vegas Vacation, Go, 3000 Miles to Graceland, 21, and The Hangover.
All things must come to an end though and so must "The Riv" and in classic Vegas fashion they sent her to the great strip in the sky with a fabulous fireworks display and gigantic explosions as they imploded the first of two towers. (Rumor has it tower two is set for a similar implosion in August and we hope to be on-site to witness that).