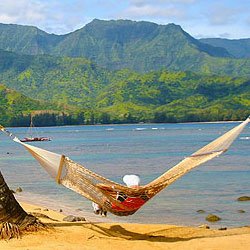 Planning a Hawaiian Mancation and looking to avoid the big mega resorts and enjoy a secluded beach but still be close to all the action including golf, swimming, sailing, hiking etc?
We came across the Hanalei Bay Resort today and it looks awesome.
The resort overlooks Hanalei Bay, which is on the north shore of Kauai and in the resort community of Princeville. Sitting on 22 acres of tropical landscaping featuring gardens, flowers, waterfalls, cascading pools and a gorgeous white sand beach that was the same one used for filming of "South Pacific". - The resort features a number of buildings featuring names from the musical, including the Bali Hai Restaurant and the Happy Talk Lounge.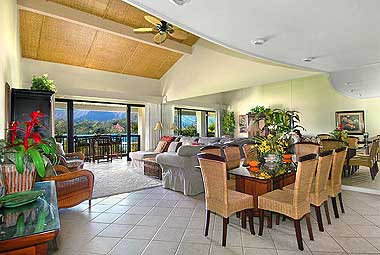 Unlike the mega hotels you are probably familiar with, Hanalei Bay Resort features condo hotel rooms as well as studios. Options are available including 1, 2 and 3 bedroom condos. This makes it really easy if you are bringing a group of guys since everyone can stay in the same unit vs being spread across multiple rooms in a hotel. Plus you can save on money and cook in the room if you want, and there is room to kick back with the guys, drink a few beers, and watch TV.
Don't worry - some great golf is located very close to the resort and they can arrange for discounted greens fees at Princeville's Makia and Prince golf courses too.
So what do you think? Ready to plan your next Hawaiian Mancation?