Welcome back to part 2 of the Man Cruise Series, and get ready for the tundra, men. The first man-stination that we're focusing on is Alaska.
Cold, blistering winds. Huge, incredible glaciers. Ferocious, grizzly bears. Welcome to The Last Frontier. A cruise to Alaska has everything a man-cation needs, with port excursions like hiking, whitewater rafting, kayaking and glacier trekking. The weather is most certainly a force to be reckoned with, but hey, we men like a challenge. Once your body has been pushed to the limit, you can always grab a nice craft beer back on the ship. Sounds like a man-tastic vacation to me.
Although not the traditional tropical cruise destination, Alaska is the perfect place to plan your Man Cruise. However, be forewarned: this destination is for a true man's man. The rugged activities, the harsh weather, and the lack of tropical cocktails are all a big factor to consider. Think trekking through the wilderness, climbing, hiking, and dog sledding through an ice field.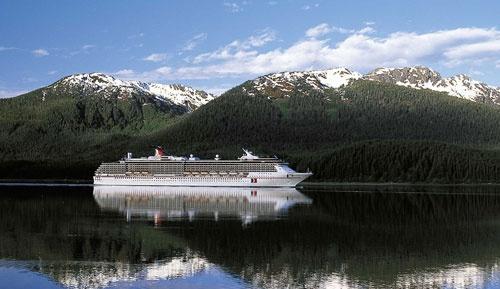 That being said, there are a number of man-tacular activities which are a tad less strenuous to do while in the last frontier, such as hot tubbing, imbibing some craft beer and local fare, and deep sea fishing. Take a look at two of the brawniest man-scursions you should definitely think about checking out with the man crew below:
Skagway, Alaska: Mountain Climbing & Rappeling
Don't bring grandpa with the rest of the man crew for this man-scursion. Head up the side of Skagway's White Pass with a professional (definitely go with a professional, weather you think you need one or not) climber and enjoy the incredible open air and view of the Skagway River. After you get a man's reward, a job well-done and a pat on the back, you will rapel down the mountain and arrive back on the ground victorious. All equipment will be included.
Sitka, Alaska: King Salmon & Halibut Fishing
Let's be honest, every man crew has a fishing story. Your man cruise to Alaska will not be complete without one of the manliest excursions in the business: King Salmon and Halibut Fishing. That's right; attack the waters in search of the big one with the advice of a captain who knows all of the best spots and techniques to guide you to an enormous catch. You will be provided with angling equipment and fish processing equipment as well. This full day excursion will be an experience you won't soon forget, a day out hunting for Alaskan fish with the guys. Although the smaller ships you will take for this excursion may subject you to the motion of the ocean, fishing enthusiasts will tell you that it's all part of the experience. Just as a side note, keep in mind that it's necessary to purchase a 1-day fishing license from the captain for twenty bucks, which is a law in Alaska. Also, during certain months you will need a king salmon stamp, which costs ten bucks, but if you catch a king, you won't be worried about the ten dollars you spent. And don't worry, there is a process in place to package and ship any catches home, so bring your 'A' game.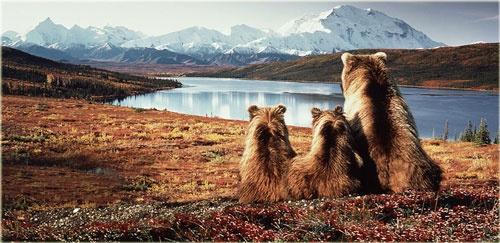 There you have it, your first man-stination, and maybe your man crew's future destination. Man Cruisers looking to head 'down under', get ready to pound your chests and roar with approval: Australia & New Zealand are up next week. Stay brawny guys.