San Diego is an awesome place for guys to have a great "just the boys" adventure. It has a lively flavor that will appeal to males of any age, but especially those who have the stamina to hang out and exert some real energy. Its temperate climate and extensive beaches are renowned, so it is an attractive destination much of the year.
Written by:

James Hills

Hits: 489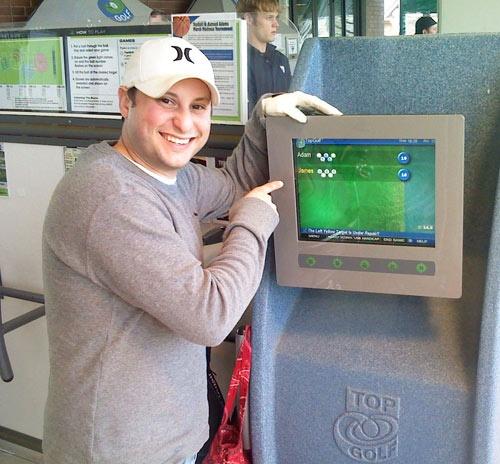 What happens when you combine a golf driving range with the social aspect of bowling and throw in a full bar menu and waitresses who never let your beer go empty? Well you get probably the most awesome golf experience that any guy could ask for!
Top Golf has three locations in the United States but I am sure there will be loads more locations nationwide once this catches on.
The concept is very simple, Top Golf uses balls that have a chip in it to register whose it is and has targets in the field that you can aim for. Based on where the ball lands and how close to the pin it is you get a certain number of points. Also, because it is more of a game, it becomes a social activity, not just a solo sport where you go and wack a bunch of balls for practice.
Written by:

James Hills

Hits: 13310
Are you looking for a place where guys can go to get away from all the stresses of home life - spouses, children, weekend projects etc? How about visiting a place not to far away, a place where you can sleep in, play a round of golf or two, take a nap, eat wings, drink beer and enjoy a night of poker or billiards, all while enjoying a big game on the TV.
That's exactly what Carroll Valley Resort offers and it is located in the small Pennsylvania town of Carroll Valley, just outside of Gettysburg.
Written by:

James Hills

Hits: 11260
With gas more than $4 per gallon here in Chicago, I unfortunately had to cut back on my some of my travel plans. Unfortunately my trip to Detroit this weekend to see the Red Bull Air Race is going to have to wait until next year (I hope they return, or better yet, come to Chicago instead!). However, it made me start to think about some great guys weekend / mancation ideas that might not even involve traveling.
The term staycation has become a buzzword recently, mostly in reference to families cutting back on their family vacations … instead of packing everyone up and going to Florida the family will stay at home or near home and have a staycation instead.
But what about us guys?
What is the mancation equivalent of a staycation?
Camping Trip with the Guys:
So you may need a little bit of gas to drive to the campground, but for the most part, no matter where in the country you live there is probably a camp ground within an hour drive. Once at the camp ground, your gas guzzling is over as you celebrate being a guy by hiking, fishing, boating, and generally enjoying the great outdoors.
Bird Watching:
Think of this as hunting with cameras and binoculars! Unlike hunting, there is no open or closed season, and there are great places to find beautiful and unique birds all around the country - even in urban areas.
Help Build a Home:
Since you are now starting to feel the pinch of high gas prices, imagine what it feels like to not be able to afford a home! There are projects all around the country, from Habitat for Humanity and other organizations.
Buy Something Fun and Throw a Guys-only House Party:
Instead of traveling at all, how about buying something cool for the home and throwing a party around it. This could be a new grill, home arcade machine, a margarita machine, kegerator, even an outdoor pool table. The money you could have lost on gas you can now enjoy for years to come. Just remember to buy something made in the USA where possible!
Written by:

James Hills

Hits: 11592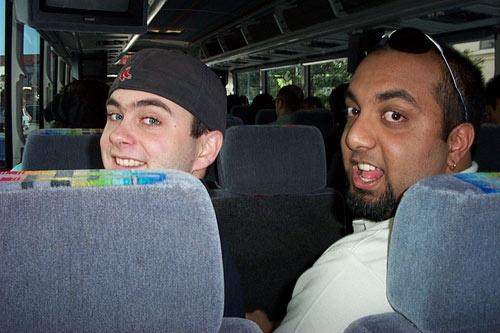 Are you sitting at home reading this blog, looking at all the super cool mancation ideas and wondering where to start or how to plan the perfect mancation?
Don't worry, these tips should help!
Hits: 9453