The French Riviera has an unparalleled reputation as the playground for the rich and famous. The beautiful beaches combined with the best aspects of French lifestyle and the excitement of big-boy-toys from the wealthiest people in the world all come together here to produce an intense exotic destination that is on the bucket list for many guys.
The French Riviera, also known as Cote d'Azur is one of the most beautiful parts of France. Located along the Southeastern Coast of France, there is really no specific boundary and frankly it isn't entirely French either. For instance, Monaco is a principality surrounded by France so technically that portion of the coastline isn't "French" though it is the Riviera. Similarly, as you continue going east, this region becomes the Italian Riviera.
One of the interesting things that most people don't consider is that this region was popularized not by the French, but rather British upper-class and aristocracy in the 18th and 19th centuries. Before this time, the area was primarily home to peasant farmers and fisherman. While the coastline was as beautiful as it is today, the economy was based around fishing, growing olives, and even flowers that were used for perfume. Once it was discovered by British authors and artists who told folks back home about how beautiful it was and how the climate was suitable for climato-therapy to help cure a variety of diseases including tuberculosis, wealthy visitors began transforming the destination into what we know today.
However, it wasn't until 1864 when a railway to Nice was completed and allowed visitors from all over Europe to come that the region truly began to boom. By 1865 there were over 100,000 visitors and by 1874 there were 25,000 foreigners who lived in Nice, most of those were British. During this time, the Prince of Monaco, Charles III began constructing a casino in Monaco. He started construction in 1856 and while there was some initial criticism, he called it a "health spa" to avoid criticism by the Catholic Church. At the time, casino gambling was illegal in France and so this outpost helped to further fuel the growth of the area as a destination for the rich and famous.
Today, the region plays host to more than 14 million tourists with more than half of those being foreign.
I love this area because there is way more history than most people ever consider when they see photos in the tabloids or movies like Iron Man 2 or James Bond's Casino Royale set in a fictional French Riviera seaside resort of Royale-les-Eaux.
Let's take a look at some of the key areas that you'll want to visit when exploring the French Riviera!
Monte-Carlo
One place that cannot be missed is the beautiful Principality of Monaco and the Monte-Carlo Quarter. While there are many reasons to visit this extraordinary corner of the world, one of the big draws here has to be the Monte Carlo Casino.
This building has been in operation since 1863, and it is worth a tour just for its magnificent architecture and plush decor. Though you can play slots online at any number of amazing casinos, they are nothing like the halls here. On top of this, you should check out the Hôtel de Paris Monte-Carlo and some of the other stunning buildings here. Of course, being in town for the Monaco Grand Prix is also always going to provide plenty of excitement.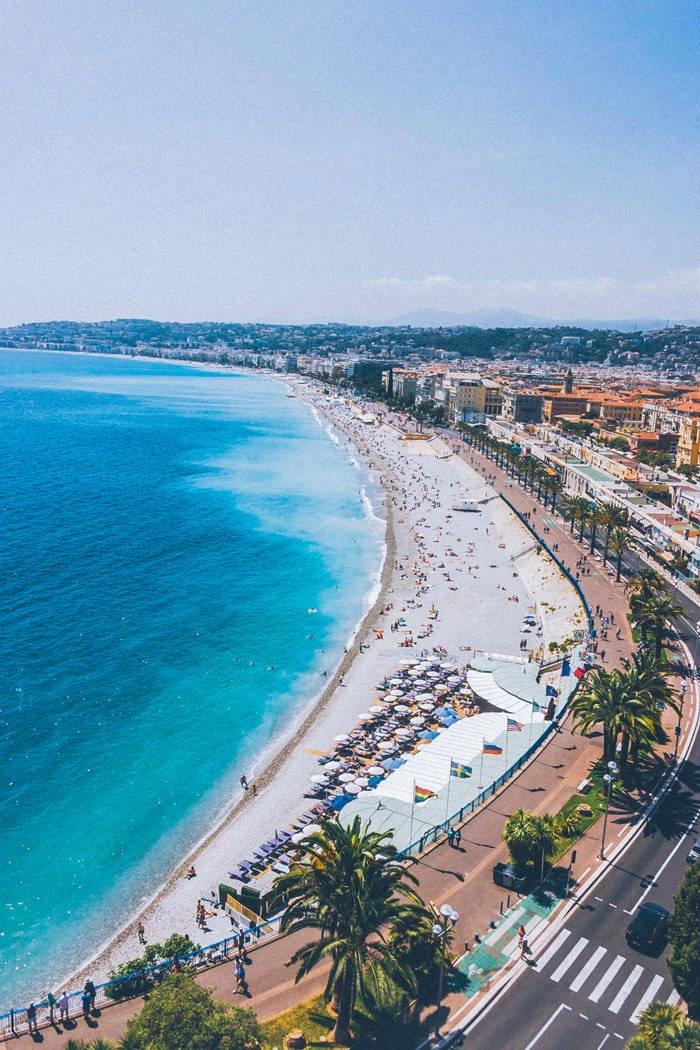 Nice
Finally, the last city that you cannot miss on your tour of the Riviera is Nice. This stunning city is the most populous along the Riviera but do not let that put you off if you are nervous about heading into hustle and bustle. Due to the proximity of the airport, this could be the perfect starting or ending point for your Riviera adventure.
Whether you are in Nice for its climate or its attractions, it is difficult to not fall in love here. Book into an amazing hotel with a view of the Med and get to know all the ins and outs of this historic city – it is sure to enchant you.
Cannes
Home to the world-renowned film festival, Cannes is a true gem along the coastline. If you are searching for beautiful skies, luxury hotels, and the best food that you have ever eaten, you need look no further than Cannes. For those who are searching for some of the finest sights along this stretch of coastline, you are likely to find it in Cannes.
Going while the film festival is on means that you might have the chance to spot a celebrity. However, it is also a media circus, so you might want to avoid heading to the city just then. There are several other big events that you might wish to attend, such as the Cannes Lions International Festival of Creativity, or you might just want to spend time relaxing and enjoying yourself.
These are just three of the places where you could stay if you choose to holiday in the French Riviera. This is one part of France that many are happy to explore. Whether you head along on public transport or rent a car and go at your own pace, it is sure to be a blissful holiday for you.