All too often we look at "big cities" as the places we want to visit and ignore the smaller towns and suburbs that orbit those population centers. That's often the case with San Jose as well since people typically say "I want to visit San Francisco" and ignore this great destination south of the bay.
Catch a Football Game or Event at Levi's Stadium
While much maligned by "San Francisco" fans, this stadium is right there in the south bay and it's a perfect stadium to catch a game at. Even outside of football season there are tons of other events going on here ranging from arena concerts to tap takeovers so make sure to check the Levi's Stadium event schedule.
Shout and Scream at California's Great Adventure
As a kid growing up in the Bay Area, this was one of my favorite amusement parks and it still kicks ass. California's Great America has a new 4D motion attraction that you need to check out based on the video game Mass Effect that I hear is absolutely awesome and perfect for guys looking for adventure.
Rock Out at Shoreline Amphitheatre
With acts ranging from Def Leppard to Weezer, Blink-182, Keith Urban and others, there's a full roster of national acts here at the Shoreline Amphitheatre.
Explore the Bizarre at Winchester Mystery House
While some attractions are designed to be strange for the purposes of tourism the Winchester Mystery House was constructed by someone trying to avoid ghosts.
Sink Some Balls In Silicon Valley's Finest Golf Courses
San Jose has a ton of golf courses where you might rub shoulders with the tech elite. These range from the 18 hole Eagle Ridge Golf Club to Cinnabar Hills over looking the Coyote Valley.
Lake Cunningham Skate Park
Whether you are going here to watch some of the best skaters or test your own skill this is a destination you can't miss. It features 68,000 square foot skate park - the largest in California - and features the world's largest cradle, tallest vert wall, and largest full pipe.
Other Awesome Stuff for Guys in San Jose!
If San Jose where anywhere else in the country, you'd have no problem identifying it as a great place to visit but it's overshadowed by the neighbor to the north. In many ways, that's a good thing since the culture of San Francisco extends south too and brings with it the tech-forward thinking, revolutionary arts culture, and fantastic food scene. There are museums such as the Lick Observatory that dates back to 1888 that in many ways helped found the science and technology roots of the area as well places like the Japanese American Museum where you can learn more about the early immigration of Japanese to the West Coast.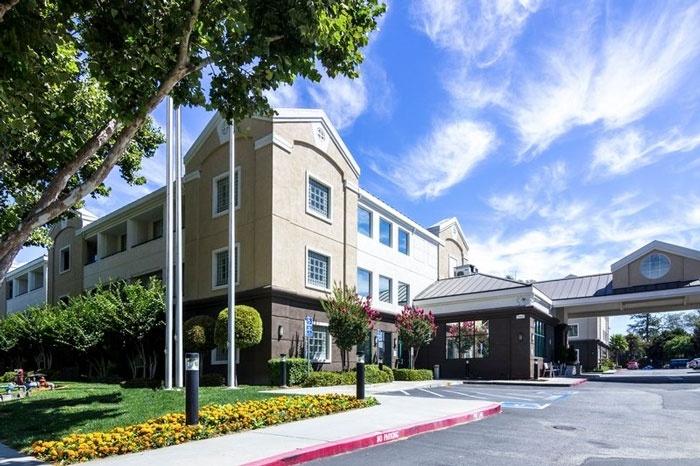 Where to Stay?
I'm a big fan of Country Inn & Suites properties throughout the country and there's one by the San Jose airport just minutes away from everything listed above. They have a free shuttle to the airport and the light rail is just two blocks from the hotel providing easy access to the Sharks and Niner's games as well as downtown attractions.
Unlike some hotels, a lot is included with Country Inn & Suites such as free internet, free parking and free hot breakfast so you're going to be able to spend more time and money doing the stuff you love.