The clock is ticking and we are getting closer and closer to the world's largest sporting event of the year and frankly probably the decade. The 2022 Qatar World Cup matches beginning this November will bring together some of the world's best athletes in one of the most opulent and extravagant parts of the world. This will undoubtedly be one of the best destinations to visit for an ultimate guys trip experience as well.
Back in the early summer of 2018, the media broadly sounded the alarm over fans arriving en masse in Russia for the World Cup. It wasn't sensationalism, as such, as many of the worries were based on real concerns over football hooliganism.
At the European Championships in France two years earlier, gangs of Russian fans had been involved in violent altercations with fans of other nations. There were real worries that this would be exacerbated as Russia played host. There were other alarmist articles that appeared in the media, including those warning how Russian authorities would be ultra-tough on fans' bad behavior.
But as we now know, the Russian World Cup turned out to be one of the best. Fans who made the journey to the world's largest country were pleasantly surprised at the warm welcome given to them by the Russian people. The media had to reassess its previous position: Russia put on a show, and a fantastic one at that.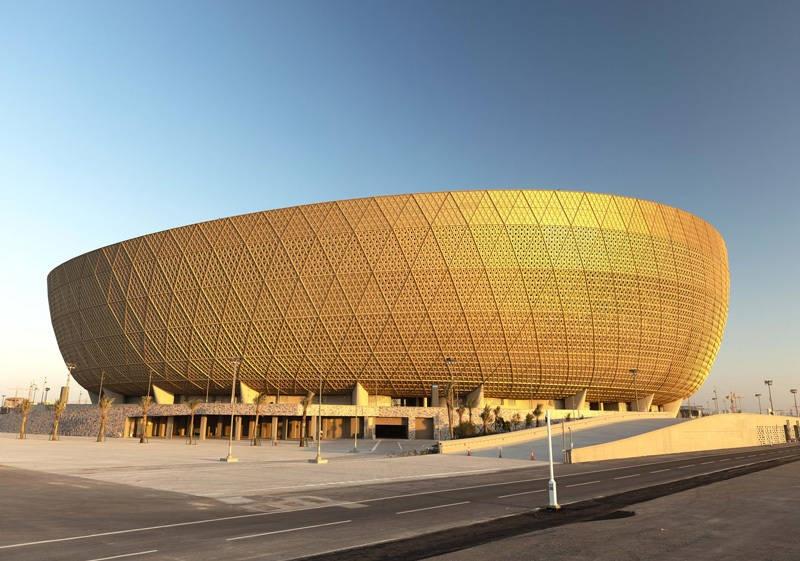 Qatar World Cup will be like no other
The reason we bring up this piece of recent history is that there is a similar picture being painted about the Qatar World Cup, which will take place this November. There are many ways that fans can engage with a sports event: watching on television, buying a jersey, sports betting, and so on. But nothing beats arriving at a stadium to see the event in-person.
The history of the World Cup has been littered with such "I was there" moments: Maradona's Hand of God at the Estadio Azteca in Mexico in 1986; "They think it's all over" at Wembley in London in 1966; Zidane's headbutt in the Olympiastadion in Berlin in 2006; Brazil's capitulation at the Maracanã in Rio in 2014.
These are but a small selection of the rich tapestry of World Cup history. For the fans who travel to the World Cup finals, there is always a sense that the tournament is shaped by the country that hosts it. But what about Qatar? The reporting by the media is somewhat different from what happened before Russia 2018. There is little concern for fan safety, but some have wondered whether it is morally right for the fans to make the trip at all.
Fans will go regardless of concerns
Qatar's record on human rights has been subject to many reports in the media. But like 2018, those who travel to the country will try to create a line of demarcation between the people of that country and the regime that runs it. Qatar's government has produced a slick marketing campaign to entice fans to come, and it seems to be working.
But if you decide to go, you should remember that this will be a World Cup like few others. Qatar's laws have been relaxed in part to accommodate "western" fans arriving in the Islamic country. So, for example, special zones are being created to allow fans to buy alcohol, which is largely restricted to licensed bars and restaurants before and after the games. Alcohol will be allowed at the stadiums, but those who engage in public drunkenness are walking a tight rope with the authorities.
However, while there is a broad sense that the Qatari authorities might turn a blind eye to things usually not found acceptable in the country, there are also logistical concerns. Qatar is around half the size of Wales in area and a population around half the size of Scotland. The authorities and Qatari businesses have built a huge number of hotels and transport links, but it's not going to come cheap for fans. A quick glance at hotel booking sites shows rooms going for upwards of £3,500 ($4,000) per night. Flights in and out of the country could also be a problem.
And yet, above all, our advice to anyone travelling is to do things by the book. We mentioned previous World Cups earlier, many of which have been characterized by fans jumping in camper vans and planning on the hoof. If you choose to go to Qatar this winter, you should try to book through the official portals. Otherwise, the World Cup dream might turn into a nightmare.