When most people think of Montana it's most likely a picture of a tent or lodge that probably pops into mind, so I was shocked when I got word about this chic modern hotel located in Bozeman that would be the perfect home base for an awesome guys weekend or mancation without worrying about losing the fun of having running water and cable :)
The LARK is super quirky and I guess that's what the pioneer / independent spirit of Montana is destined to create. The hotel was originally built in the 1960's but it has now re-opened this year as a "community-powered" space that features guest rooms that are individually outfitted with art made by local Montana artists. Instead of a Denny's in the parking lot, they have an onsite taco truck, and instead of a concierge there is a team of guides that are tasked with the goal of helping you create the perfect Montana adventure during your stay.

Mosey down the Madison River for a Whitewater Tube Trip
Spend a day floating the Madison River – a local favorite and all around great time. The experts at Montana Whitewater will get you geared up and to/from the river. As a LARK guest you'll get a complimentary waterproof cooler rental to take on your Tube Trip and our neighbors at the Co-op will help you fill it with everything you need to stock your cooler for a full day of fun on the river. Package includes:
Two-night stay includes:
Complimentary waterproof travel cooler rental to take on your Montana Whitewater Tube Trip which includes a shuttle that departs half a mile from The LARK
$50 gift card for your choice of the Co-op Downtown or Co-op West Main for your float fill up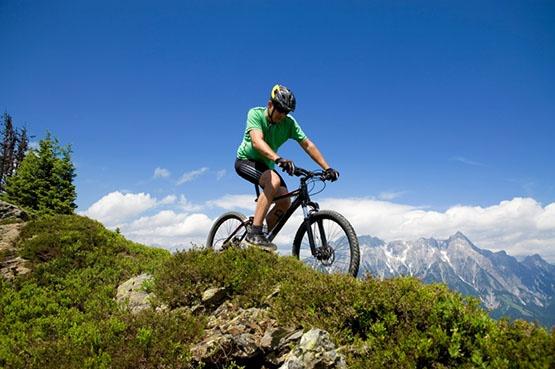 Pedal & Chow: Follow the Trail to the Taco
The LARK is the ideal launch spot for experiencing the local bike trails and thanks to our friends at Chalet Sports you don't have to worry about hauling your bike as they'll hook you up with the perfect rental and give you 20% off. Your LARK Guide will work with you to set up a reservation and recommend the perfect trails based on your experience level and interests. All you have to do is show up ready to ride. Package includes:
One-night stay
20% off a full or half-day bike rental with Chalet Sports
$25 gift certificate to Victory Taco (perfect for a post-ride feast for two)
Angler's Paradise: Catch Fly Fishing Fever in Bozeman
Make your way through Montana's blue ribbon rivers and streams – with fishing pole in hand – for the angling adventure of a lifetime. The Madison, Gallatin, Yellowstone, Big Hole and Missouri rivers, small streams, the Paradise Valley spring creeks and beautiful mountain lakes combine to make Bozeman a fly fishing nirvana. Visit Montana Troutfitters, Bozeman's oldest fly fishing shop, to get geared up and find out about guided trips.