We've stayed away from Las Vegas since last March and if there's one thing that can bring us back ... it's a wine fest! We hope you guys can join us along with wine experts from Tropicana Las Vegas, E&J Gallo, Rodney Strong, Chateau Ste Michelle, Kendall-Jackson, and other wine brands as we toast to the future!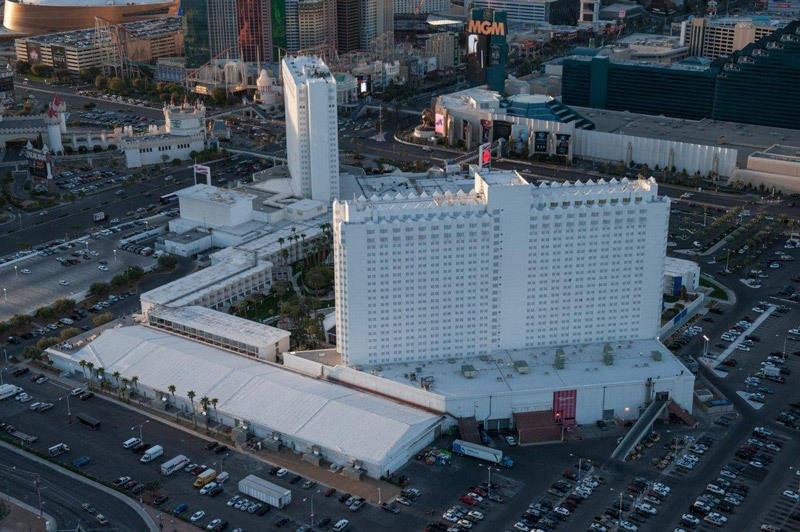 Before we go further, I know that many of you have concerns about social distancing and mask wearing based on pre-conceptions that you might have about Vegas and casino resorts in general. I share those concerns as well and wouldn't be promoting this if I wasn't comfortable about going there myself.
What I learned from talking with the team at Tropicana was that unlike other resorts around the country - mask ordinances are actually being enforced in Vegas because casinos fall under the casino board ... not just local health agencies. Casinos don't want to risk losing their license so Vegas has apparently been pretty compliant wit these guidelines and are focused on keeping visitors as safe as possible.
Additionally, unlike other resorts on the strip, Tropicana isn't a wild party resort with night clubs so it will be easier to find space to spread out while exploring the property.
Ultimately this is a challenging time to be traveling but we're excited to attend this event at the Tropicana Las Vegas.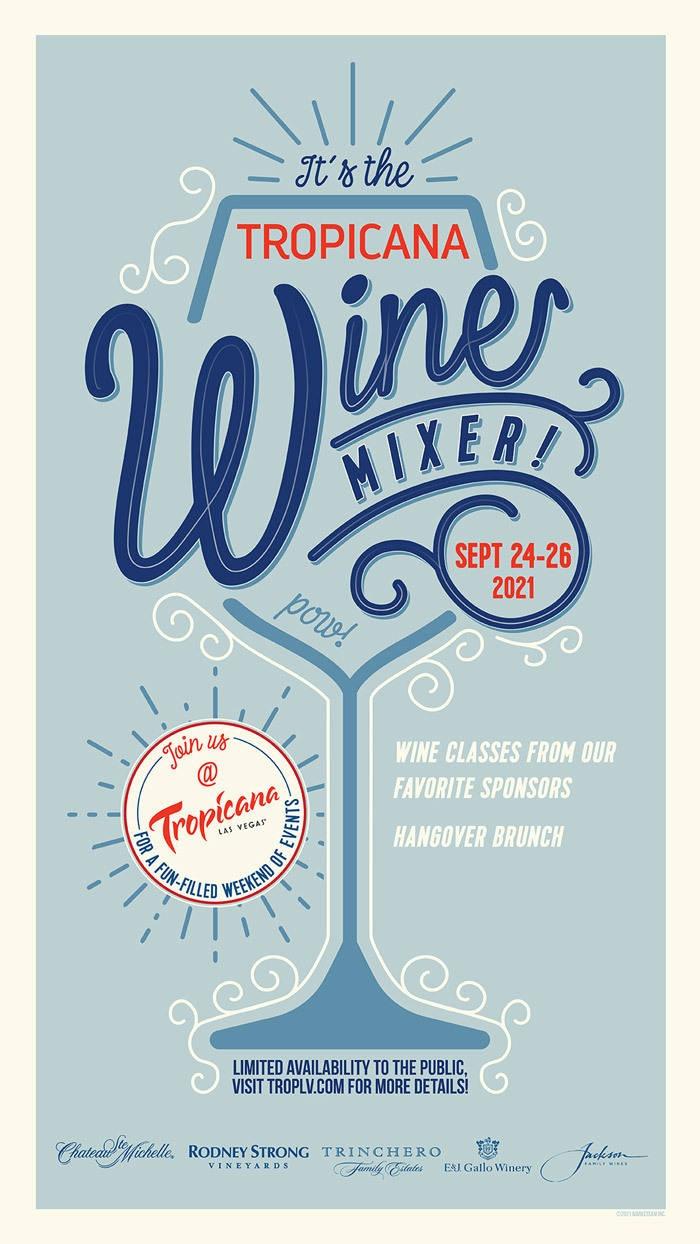 What's Included In The Tropicana Wine Mixer:
The event starts on Friday night, Sept. 24 and includes three days of world-class wine selections, classes, an opening Friday welcome party, a Saturday lunch and dinner party, and as the perfect end to a fabulous Vegas weekend, a fitting Sunday hangover brunch.
Tropicana Wine Mixer tickets can be purchased online:
All Access Pass: $100
Includes access to Red, White & Blue Welcome Party, all Saturday sessions, Lunch, Happy Hour and Hangover Brunch.
All Access Pass + Dinner: $200
Includes admission to the Red Wine & White Wine dinner in addition to all of the above.
Red Wine & White Wine Dinner Only: $100
Happy Hour Only: $40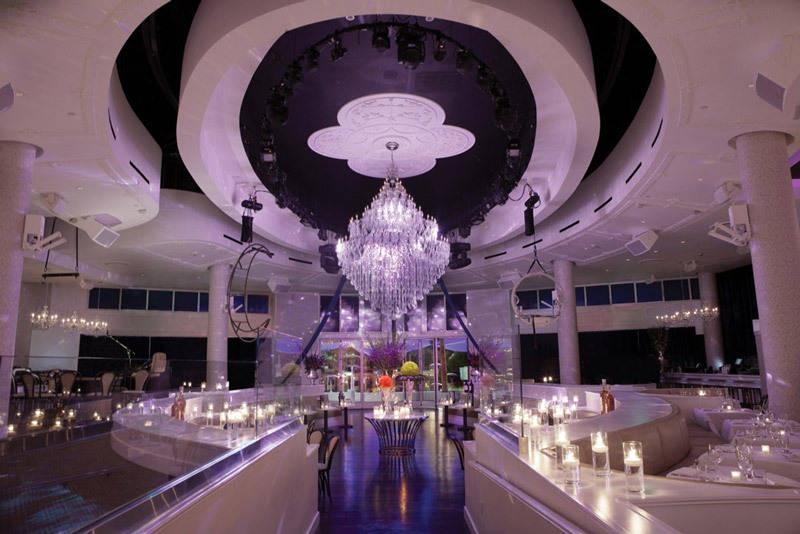 Tropicana Wine Mixer Events:
Most events will be held in the beautiful Havana Room at Tropicana. Events include the following ...
Prosecco To Start The Day featuring La Marca Prosecco presented by E&J Gallo Winery. La Marca Prosecco— made from the expressive Glera grape—is found in the hillside vineyards of Italy's Prosecco capital, Treviso, creating a clean, refreshing taste with a delicate, floral palate and bright acidity.
How To Taste Wine, presented by Trinchero, explores the importance of identifying aromas when evaluating wines and how tongues only recognize five flavors. Guests will broaden their library scents and flavor descriptions.
Wine and Cheese Pairing presented by Rodney Strong, with roots going back over 100 years, and Trinchero, a family legacy of great wines since 1948. Rodney Strong will be giving you an in-depth tutorial on flavor pairing with cheese based off of the knowledge learned in the class prior to this one.
Following the three morning classes, guests are welcomed to a lunch that includes tasting flagship wines with paired hors d'oeuvres and offers guests a chance to mix and mingle. Classes continue after lunch.
Types & Flavors of Red Wines showcases Pinot Noir from around the world presented by Chateau Ste Michelle, Washington state's oldest and acclaimed winery featuring award-winning wines. Learn the history of these wines and taste the difference a terroir makes!
Interested in learning how to make wine? Join the class on Wine Making with Jackson Family Wine. Guests will be utilizing their own personal Kendall-Jackson VR Chardonnay blending kit to create their own personal flavor profile.
Types & Flavors of White Wines presented by Rodney Strong. Taste through white varietals that comprise their signature UpShot white blend.
Recap your learnings and celebrate your new wine knowledge with a festive Saturday Happy Hour while sampling all the flavors of the day with vendor booths, meat and cheese pairings, a silent auction, and live music. Saturday evening ends with dinner paired with a choice of red or white wine while a Sommelier teaches about wine pairings.
After such an eventful Saturday, the Hangover Brunch on Sunday, Sept. 26, will be a sweet ending to the weekend with rosé wine, mimosas, and breakfast!