A prime objective for most guys seeking great vacation spots is the opportunity to relax and completely get away from your everyday worries and problems. I know that this ability to escape technology and seek beauty when uncluttered by other distractions is why I love exploring off-road. While some enjoy driving, others biking, planning an awesome hike to explore a remote part of the world is a great opportunity to relax. Plus, as a photographer this is your opportunity to share the beautiful landscapes and wildlife that you've found. This in turn will inspire more people to visit and share their experiences.
This cycle of exploration and sharing is what makes life so interesting right now. Spots only dreamed of are now tantalizingly close. With proper fitness and ambition all of these hiking trails are accessible. If you need further motivation though, check out these hiking quotes or keep reading ...
#1 - Fiery Coast (Tasmania)
Those who prefer the sea coast to mountain beauties should definitely visit this place. The local hiking trail runs through many delightful coves that will definitely impress you with their exceptional splendor.
#2 - Kalalau Trail (Hawaii)
Hawaii has long been one of the most beautiful places on Earth, and the ascent of Kalalau will let you see it for yourself. The entire route takes only a day's journey and does not require much effort, but you can take a look at the entire island.
#3 - Kungsleden Trail (Sweden)
Wild mountains, raging rivers, streams, and breathtaking landscapes - all this awaits those tourists who are going to take this route. Keep in mind that it takes about 400 kilometers, which can make the trip quite tedious. However, after passing it, you will understand why the locals call this path "Kings Road."
#4 - Saddleback Hike (Moiraine, Canada)
It is a great option for beginners. This short 5-kilometer trail will bring you a lot of positive emotions and give you the opportunity to take amazing photos that all your friends will certainly like.
#5 - Tour du Mont Blanc (France)
This road is considered one of the best hiking trails not only in France but also in entire Europe. It takes 200 kilometers and guides you through 3 countries at once: France, Switzerland, and Italy.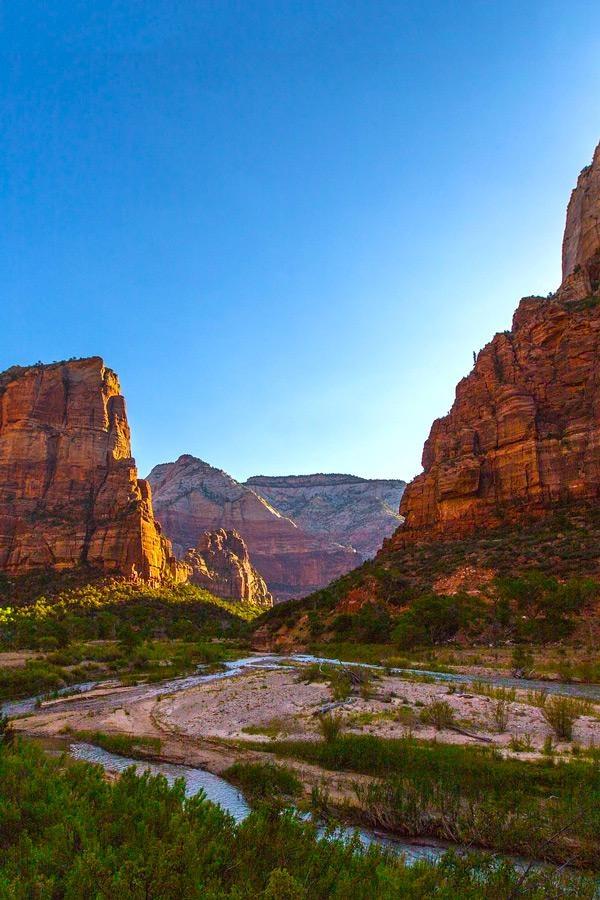 #6 - Angelic Trail (Zion, the USA)
In Zion National Park, there are trails for travelers of all levels. "Angel's Landing" is especially popular; the route will open you impressive views with huge canyons, beautiful nature, and amazing slopes.
#7 - Inca Trail (Peru)
This trail is one of the five best hiking routes around the world. At the end of the road, you will find the mysterious Machu Picchu and the lost city of the Incas, which many people dream of visiting.