Earlier this summer, I had the awesome opportunity to embark on a more than 4,000 mile road trip from San Diego to northern Montana and back again. When most people think of visiting Montana, they often focus just on exploring parks like Glacier National Park and Yellowstone. Sadly, everything else is "drive through country" for most visitors. That's the fun of a long road trip though, it gives you the chance to slow down and explore a little bit. You never know what you might find! In our case while we could have simply driven from Gardiner Montana (North Entrance to Yellowstone) to West Glacier in one day, we decided to explore a bit instead.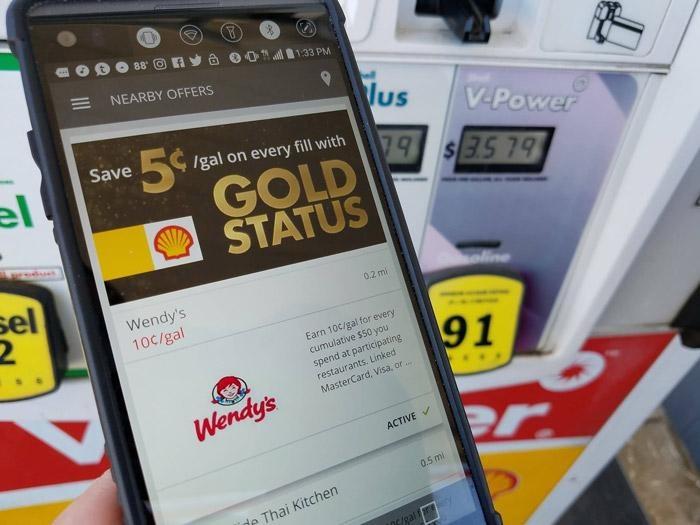 While this area of Montana doesn't have a huge number of Shell stations like other parts of our route, it's always great to know that I can still earn Fuel Rewards® savings by dining at participating restaurants and staying in participating hotels.
Over the course of our journey, I estimate that we saved almost $40! While that number isn't a huge amount, it's almost the equivalent of filling up the gas tank on the Ford Explorer that we used for this trip. Right now, during the Instant Gold Status promotion, everyone that signs up can save an immediate $0.05 per gallon (up to 20 gallons per visit), but when you start adding in other savings by linking your credit card, like dining, hotel stays, and shopping rewards, the savings really start adding up! You can sign up for a Fuel Rewards® account and get Instant Gold status here. It's free!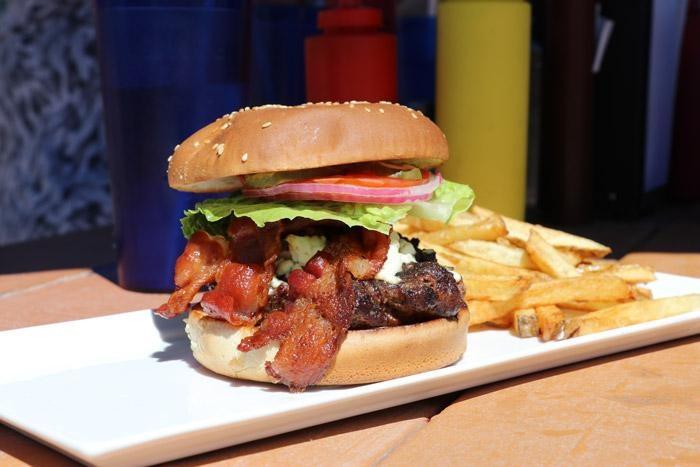 Northern Gateway to Yellowstone in Gardiner Montana
Gardiner Montana is the northern gateway to Yellowstone National Park and it's a fun little town with an opportunity for water sports on the Yellowstone River. It's also home to Wild West Corral who served up one of the best elk burgers that I've ever tasted!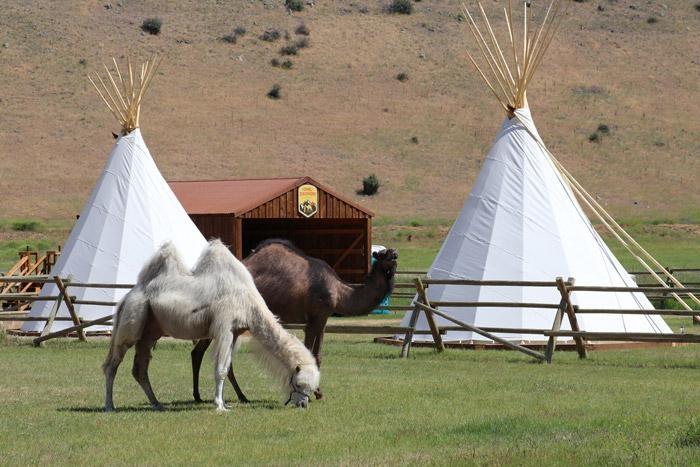 Ride Camels and Sleep In A Tepee at Camel Discovery
Montana is simply beautiful and even an empty road can be mesmerizing here. So, when I first drove by the Camel Discovery I had to blink and turn around to make sure I didn't just dream it up. Montana has tons of guest ranches throughout the state and most of them focus on horses and bison ... but not here. At Camel Discovery, they offer camel treks, educational opportunities, and you can even sleep in a teepee for the ultimate wild west meets middle east experience!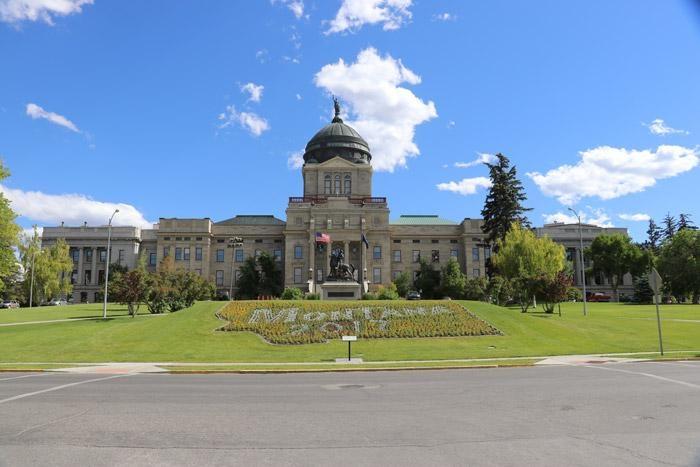 Exploring Livingston, Bozeman, and Helena, Montana
Unfortunately, we didn't have a chance to spend a huge amount of time exploring these cities but they are absolutely worth returning for. Here are some quick highlights ...
Livingston - This town seemed to have a disproportionately large number of museums for the size of the city and that's exciting to me. These included the Yellowstone Gateway Museum, Depot Center Museum, and the International Federation of Fly Fishers with a collection of fly fishing artifacts dating back more than 100 years!
Bozeman - While Livingston looked like what I might expect from a small railroad city in Montana, Bozeman surprised me with how hip it was and that the town has five breweries and some pretty cool restaurants like the Garage Soup Shack. It is even home to the American Computer and Robotics Museum - the world's oldest continually operating nonprofit museum dedicated to the "History of the Information Age." Who would have guessed that a museum like that would be found in Bozeman, Montana?
Helena - As the capital city of Montana it is also the perfect spot to learn about Montana's history. The city has tons of historic sites including the Montana Military Museum, "Last Chance Gulch" (the spot where gold was discovered in 1864), and tours of Victorian mansions once owned by gold rush pioneers who built the city. Helena is also one of the top geocaching destinations in the country, so that adds a whole different layer of adventure to exploring this city.
All of these cities of course also offer tons of outdoor adventure opportunities from mountain biking to rafting, fishing, and hiking as well since they are placed in some of the most beautiful terrain in the United States.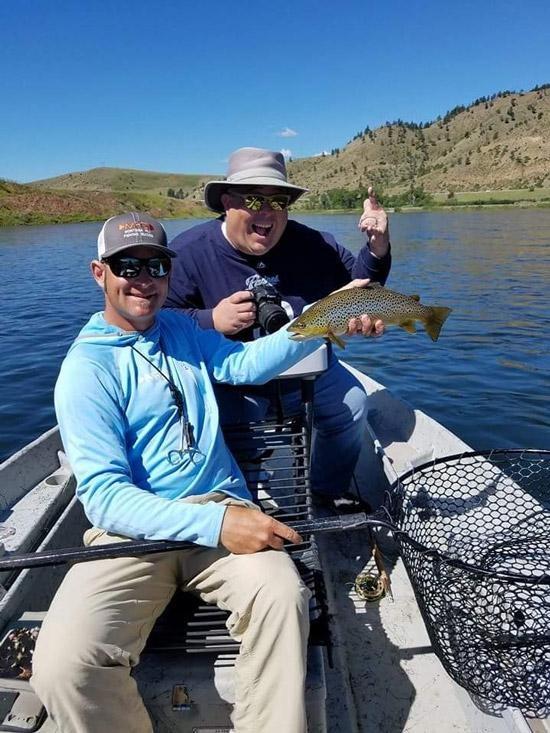 Fly Fishing on the Missouri River
Montana is one of the top fly fishing spots in North America and if you enjoy spending a day out on the water, you absolutely must try it while you are visiting the area. We had a great day with Montana Fly Fishing Guides and unlike what you may have experienced in other places with waders or fishing from the shore, we floated with the fish as we followed the current. It was certainly a more relaxing way to go and a lot less muddy than the alternative!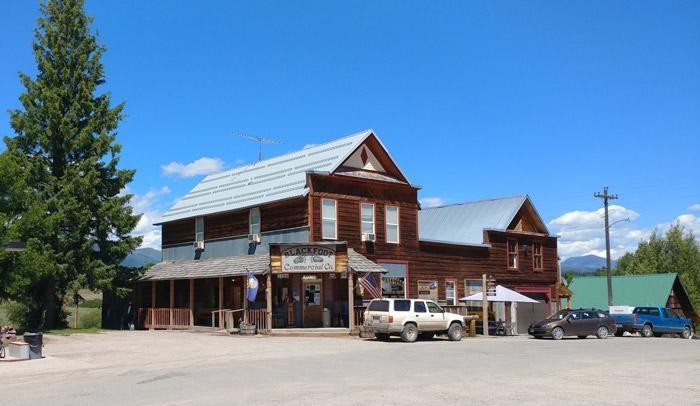 Ovando Montana
Make sure to fill up on gas and snacks when you leave Helena and head north as the countryside is beautiful in its vast openness and that includes a lack of facilities.
With just a few miles left in the tank I saw a sign for this town and had no choice to go off the highway and that's when I discovered the town of Ovando Montana (which Lewis and Clark and visited some 200 years earlier). It's a fun stop with clean bathrooms, hand scooped ice cream, century old buildings, and some of the friendliest people I've met anywhere. Small town doesn't even begin to describe it since there are only 50 residents and I think one man owns most of the buildings. In fact, when the store owner saw me looking at his ancient gas pumps trying to figure how they worked, he called over to me from his rocking chair and said, "pump's on, just give me money!" While I always try to use Shell so I can get my Fuel Rewards® savings, this was one of the most unique gas station experiences I've ever had.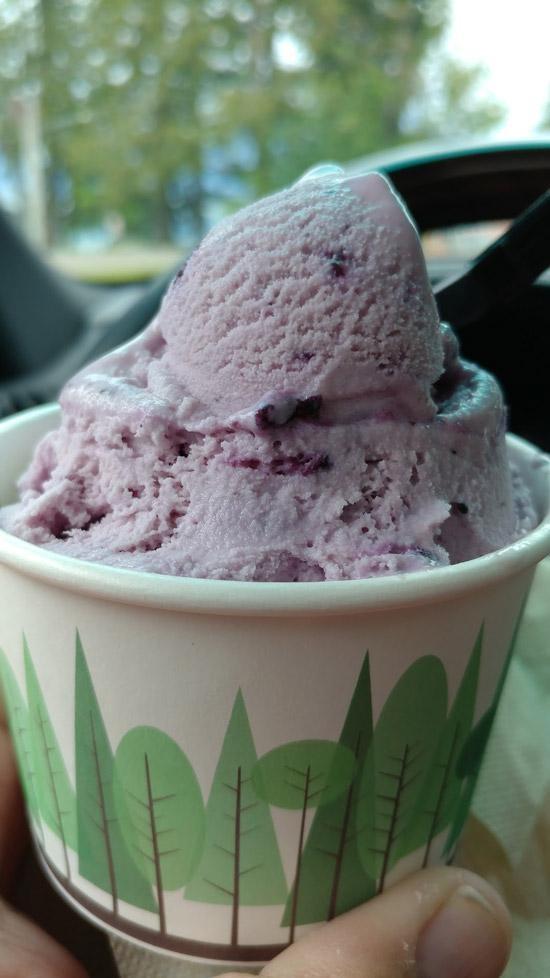 Huckleberry Everything ...
Montana is mad for huckleberries. During our time exploring between the parks, I came across everything from huckleberry ice cream to huckleberry beer, huckleberry gin, preserves, hamburger topping, bread, and of course just plain huckleberries. If you've never had had one before, it's essentially a small berry similar to a blueberry. I was told that you aren't allowed to leave the state without having at least huckleberry treat so I had several and even brought some huckleberry gin from Glacier Distilling back with me!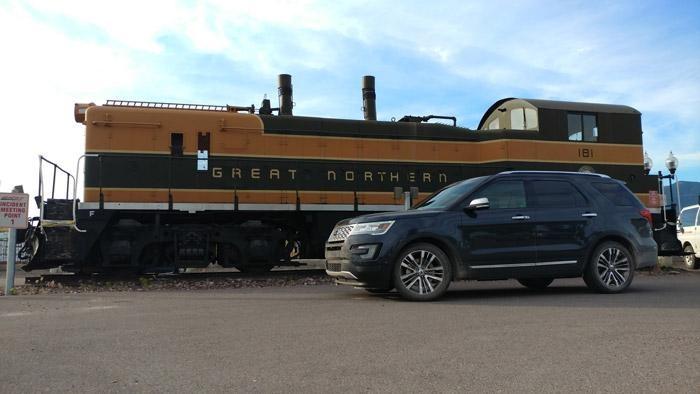 Whitefish Montana and West Glacier
Sitting just 25 miles south of the Canadian border, this is about as far north as you can go as far as travel destinations. These three cities sit right next to each other with West Glacier being the Western Gateway to Glacier National Park. While I'm sure most tourists heading to the park probably never venture west to Whitefish but that would be a shame. During the summer it is a great place to visit with Whitefish Lake being a fabulous place to enjoy the water if you are looking to escape the tourists in Glacier. The town also is the home to Great Northern Brewing, Whitefish Mountain Ski Resort, and the Stumptown Historic Society, which owns the restored Great Northern depot and locomotive.
Heading back to Glacier National Park to complete our journey, you must stop for a burrito at the Wandering Gringo. This is a special breed of burrito and it's massive size is guaranteed to fill you up before heading off for a trek through the wilderness waiting for you in the park.
*Restrictions apply. To qualify for the Gold/Silver Status offers, you must be a Fuel Rewards® member and swipe your Fuel Rewards® card or enter your Alt ID when you fuel at a participating Shell station. With Gold Status, you will receive 5¢/gal in Fuel Rewards® savings on every fill-up. The 5¢/gal reward for Gold Status will be combined with other rewards in your Fuel Rewards® account. If you are an existing Fuel Rewards® member, you will receive Gold Status from 6/5/2017 through 12/31/17, the "Existing Member Introductory Period". If you are a new Fuel Rewards® member, you will receive Gold Status for the initial month you join through the last day of the month, 6 full calendar months later, the "New Member Introductory Period". The last 3 months of the Existing Member Introductory Period or the New Member Introductory Period (collectively the "Introductory Period") is the "Qualification Period". You will retain your Gold Status during the Qualification Period, but you must make 6 qualifying fuel purchases to qualify for Gold Status for the next 3 months, the "Benefit Period". During the Benefit Period, you must continue to make 6 qualifying fuel purchases to maintain your Gold Status for the next 3-month Benefit Period. A qualifying fuel purchase is any fuel purchase at a participating Shell station in which you swipe your Fuel Rewards® card or enter your Alt ID and fill up with at least 5-gallons of any grade of fuel. For example, if you are a new Fuel Rewards® member and register on 6/15/2017, you will receive Gold Status through the New Member Introductory Period (i.e., 12/31/2017). You will need to fill up with at least 5 gallons of fuel at least 6 times during the Qualification Period (i.e., 10/1/2017 and 12/31/2017) to maintain Gold Status during the Benefit Period (i.e., from 1/1/2018 to 3/31/2018). Thereafter, if you continue to fill up with at least 5 gallons of fuel at least 6 times during the successive 3 consecutive month Benefit Periods, you will retain your Gold Status. If you do not maintain your Gold Status, you will receive Silver Status. With Silver Status, you will receive 3¢/gal in Fuel Rewards® savings. The 3¢/gal reward for Silver Status will be combined with other rewards in your Fuel Rewards® account. Redeem Fuel Rewards® savings with your Fuel Rewards® card or Alt ID at participating Shell stations. Fuel Rewards® savings are limited to 20 gallons of fuel per purchase, per vehicle, or fraud limits placed by Shell and/or limits placed on your financial card by your financial institution, each of which may be lower. Fuel Rewards® savings must be redeemed in a single transaction. Once you begin to dispense fuel using your Fuel Rewards® savings, you must dispense to the 20-gallon limit or you forfeit any remaining discounted gallons of fuel. For example, if you only pump fifteen (15) gallons of fuel, you would abandon the remaining five (5) gallons of discounted fuel. If you have a rewards balance greater than the current per-gallon price of fuel, the price will roll down to the maximum capability of the fuel equipment, and your remaining rewards will be saved for a future fuel purchase. Dispenser may require a price of up to 10.9¢/gal. It may not be possible to combine multiple discounts and/or rewards in a single transaction. For purchases of $75 or more, please go inside to pay. Unbranded diesel and alternative fuels may not be eligible. The Fuel Rewards® program is owned and operated by Excentus Corporation. Offer may be modified or discontinued at any time without notice. Not valid where prohibited by law. Please see fuelrewards.com for complete Fuel Rewards® program details and Terms and Conditions. Other restrictions may apply. All trademarks are the property of their respective owners. To learn more, visit fuelrewards.com/gold or call (888) 603-0473.
This is a sponsored conversation written by me on behalf of Shell. The opinions and text are all mine.