I created this recipe because I was looking for something tasty to make during the half time show yesterday. Little did I realize that I was stepping away from one of the more controversial shows in recent history but who cares! This was a relatively healthy, easy to make a snack that you can make up in just a few minutes with virtually no cleanup involved.
While I enjoy complex recipes that require elaborate preparation, sometimes you just want some good food fast. That's why I love how easy this came together. Niman Ranch Shredded BBQ beef can be purchased online at the Perdue Farms website and shipped direct, along with tons of other meaty treats ranching from chicken tenders to pork chops. While it might be a bit more expensive than simply going to the grocery store - quality matters.
In an ideal world price wouldn't matter but this is a premium product and that can be challenging to find sometimes. In an ideal world, I'd walk down to the market every day, talk with the farmers and get to know them by name. With products from Perdue Farms though, while I don't have that personal connection I do trust the brand and I have actually met some of the family farmers that produce their meat. That means something to me and I suspect that's worth something to a lot of you guys as well. Not only are many (or most?) of their products produced by family-owned farms that take pride in their work, as a corporation Niman Ranch and Perdue Farms do the same at scale.
For instance, while others might say, "no comment" on difficult topics like animal welfare the folks at Perdue Farms invited me and other bloggers to meet with them, their farmers, and tour some farms last fall. It's not easy looking at your food growing up but it was comforting to know that the people raising them cared as much about their health and safety as you or I care about our families and what they eat!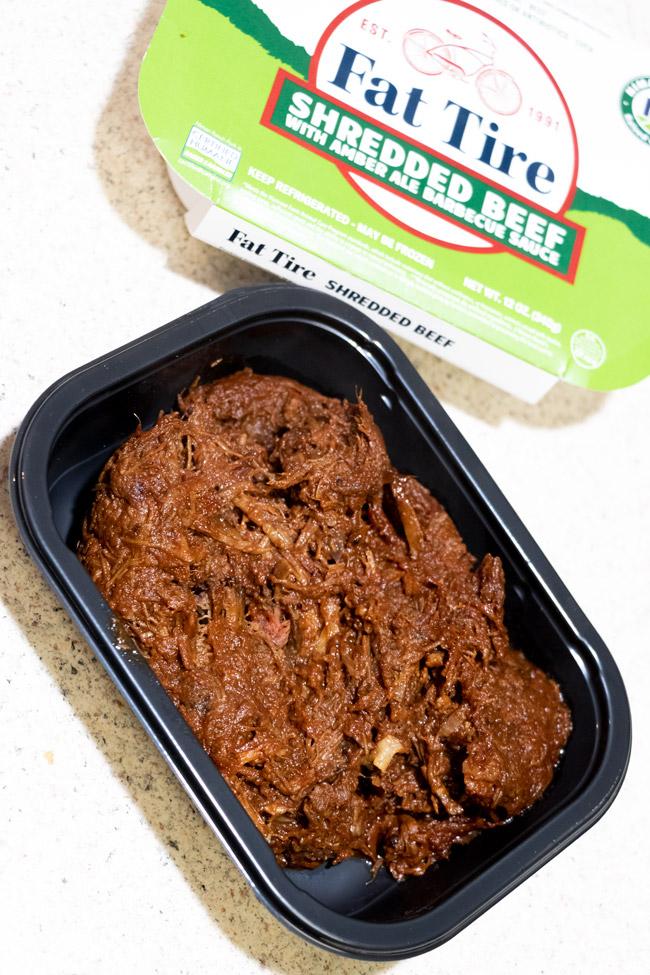 So, luckily I already had the core of this recipe sitting in my freezer. Niman Ranch Shredded Beef comes frozen from Perdue Farms and I just take it out of the freezer the night before though you can heat it from frozen in the microwave or oven as well.
From thawed, the shredded beef cooks up in about 3 minutes and then let it set for about 1 minute. That's perfect timing to heat up the buns in the microwave while waiting.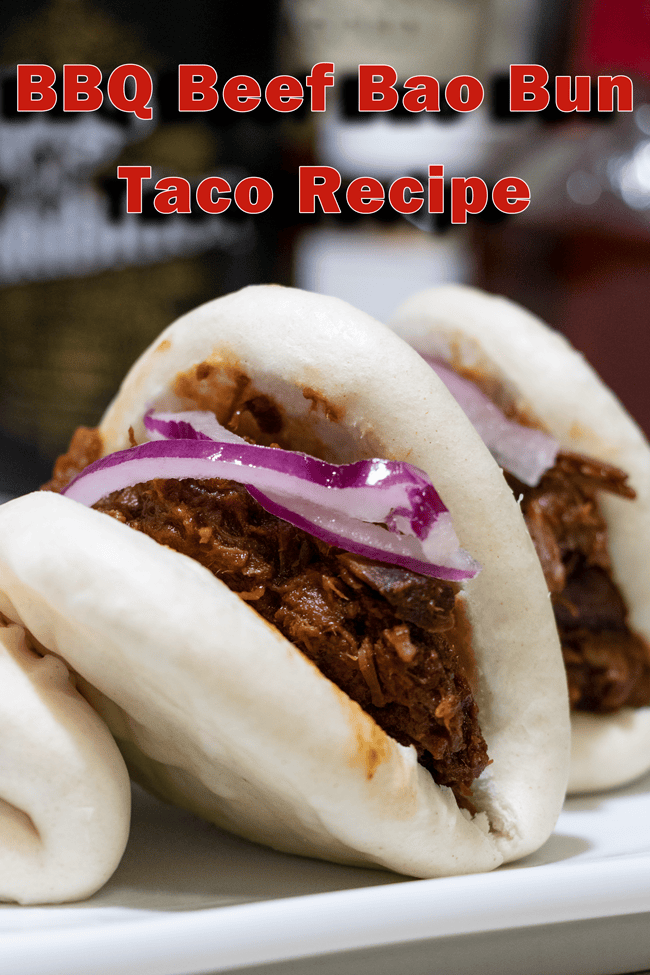 While you can make bao or "steamed buns" pretty easily, they can also be found in most Chinese grocery stores as well as some specialty stores. They are found in the refrigerated section and are super easy to prepare at home. Again though ... there's the hard way (place in a steamer) and the easy way. For this recipe we're chosing the easy way and that consists of soaking a paper towel in water and then wrapping the buns in it.
Make sure to squeeze out excess water, you want to steam it ... not get the buns wet. Then wrap the wet paper towels around the bun 3-4 sheets thick and place in the microwave on low for 2-3 minutes or 1-2 minutes on high. This stage may require some adjustment depending on your microwave so test it on one bun first and then adjust the timing appropriately.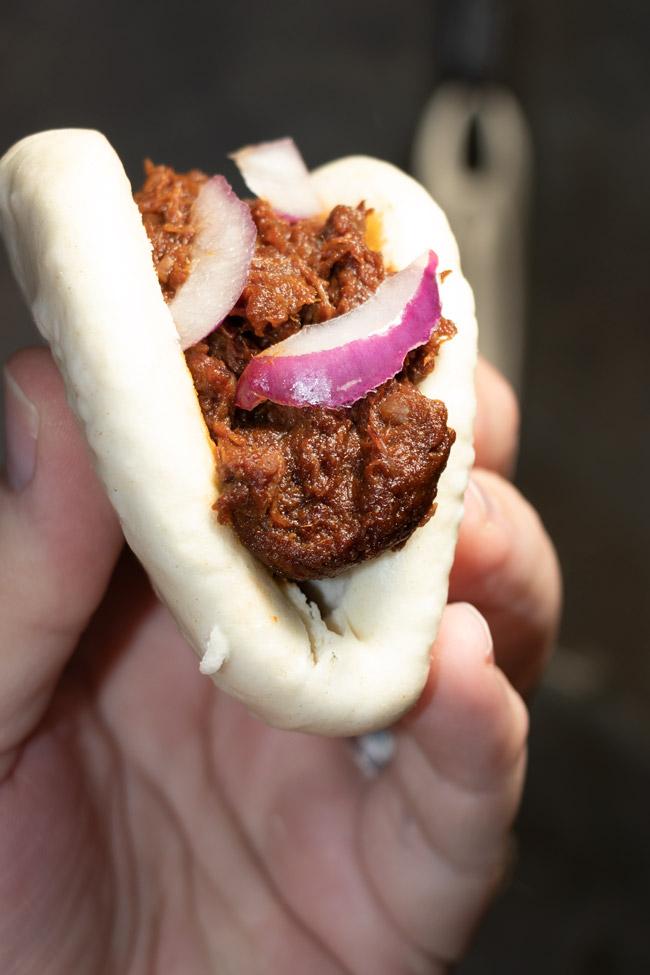 Next, get some pickled red onion or you can just use regular red onion and slice it thin to add a bit of crunch on top.
That's it! You're done!