Taking an epic road trip is my favorite way to experience what it means to be an American. While flying to a great destination is a quick way to get to a destination, with a road trip the journey is the destination. Along the way you get a chance to meet new people, taste new foods, savor new drinks, and spend time discussing various topics with your traveling companions. Last year I got a chance to do a short road trip in California for the launch of the all-new 2019 Toyota Rav4, a vehicle that quickly became one of our favorites. Now we've had the opportunity to spend some quality time with the 2019 Rav4 Hybrid, which aside from one frustrating item is about the perfect mid-sized SUV for a long road trip.
Let's get the bad stuff out of the way first - While this was a fully loaded Rav4 Limited that has virtually every tech and convenience feature imaginable ... the front passenger seat did not have power adjustments. Furthermore, it couldn't lower to provide adequate headroom for taller individuals to be comfortable entering or exiting the vehicle. While the driver side was extremely comfortable for hours of driving, the same can't be said for the passenger seat. I recognize that this is a car that is at the more affordable end of the spectrum but that seems like a huge design issue unless your passengers are all less than 6' tall.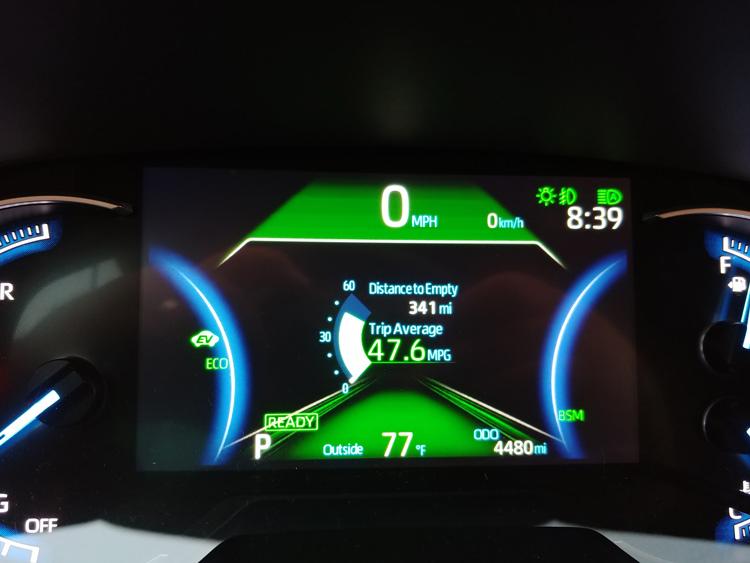 The Limited trim of the 2019 Toyota Rav4 Hybrid starts at $35,850 and is rated at 41/38 mpg. What I found interesting however is that while hybrids once meant "slow and designed for eco-warriors" this one is peppy and adapts to your style of driving. While driving on smooth flat highways with cruise control engaged, we were able to smash that 41 mpg number - hitting a trip average of 47.6 mph on the Ohio Turnpike with eco-mode on. However, when following backroads in Michigan with sport mode enabled I had the torque and responsive acceleration to still have a fun driving experience. No, this is not a sport-SUV but it was fun enough to drive that I didn't feel held back from having a good time.
From a driver's perspective, the seats were comfortable and visibility was excellent even on legs spent with hours between stops. One thing I was particularly excited to experience on the Rav4 was lane centering. When combined with adaptive cruise control, this system is a god send for anyone that loves long road trips and now it's available in a vehicle under $40,000. Fundamentally this works the same way as when we tested it on the Ford Explorer and Nissan's ProPilot Assist technology. On this trip, however, the feature truly showed it's value to the point where this is a MUST HAVE feature for anyone that likes to do long road trips.
Not only did this help keep me in control of the vehicle on long stretches of highway at the end of the day when I was tired, but reduced driver fatigue throughout the journey.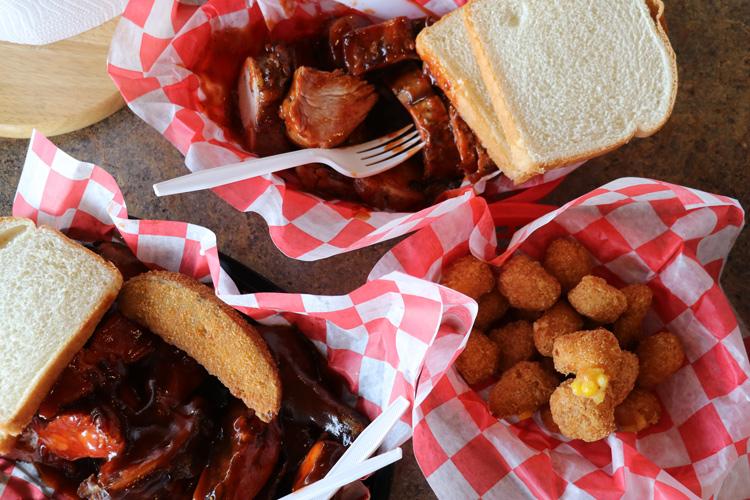 On this trip, we started out in Chicago early in the morning following a 1am arrival at Midway and quickly headed to South-Eastern Michigan to spend some time at the beach, enjoy some BBQ, and explore some of our favorite wineries. When I lived in Chicago, St Joseph / Benton Harbor was one of my favorite places to visit. We'd quite literally plan our entire weekend over how many times we could visit our favorite BBQ joint, Lark and Sons. Over the years as these Michigan industrial towns have recovered, so has this place. When we first visited, the restaurant was in an old gas station, oil drums were smoking in the parking lot, and there was an outbuilding for the fryer since it wasn't permitted to be inside. While their new digs are much nicer - including indoor seating and bathrooms, it seems to have lost a lot of the authenticity that we loved about getting takeout from here in the past. Luckily though the food was still delicious - get the Rib Tips!
Regardless though, it was thrilling to see the town being more vibrant than ever and I can't wait to come back and spend more time here soon.
As we headed towards Toledo, we had to stop at a farm stand. No visit to Michigan in the summer is complete without some delicious sweet corn. Bonus points if they also have fresh local blueberries too!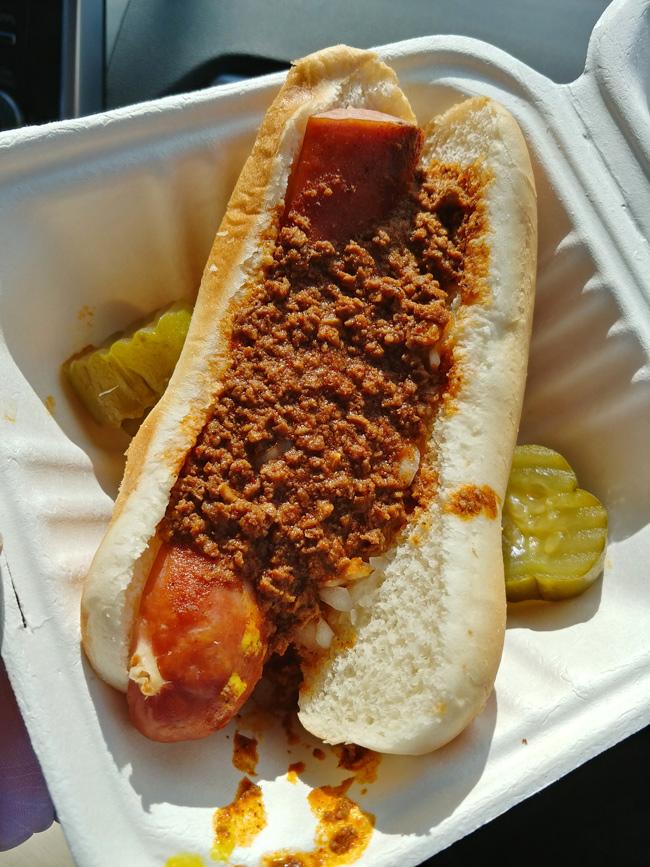 Tony Packo's has been on my list of places to visit since I first met Heather. It's a local Toledo institution and even has international fame as a favorite of M*A*S*H character Corporal Klinger who mentioned the restaurant in six episodes of the show. His most famous quote quite literally placed Packo's on the map, "If you are ever in Toledo, Ohio, on the Hungarian side of town, Tony Packo's got the greatest Hungarian hot dogs."
Just don't call that chili ... it's "hot dog sauce"!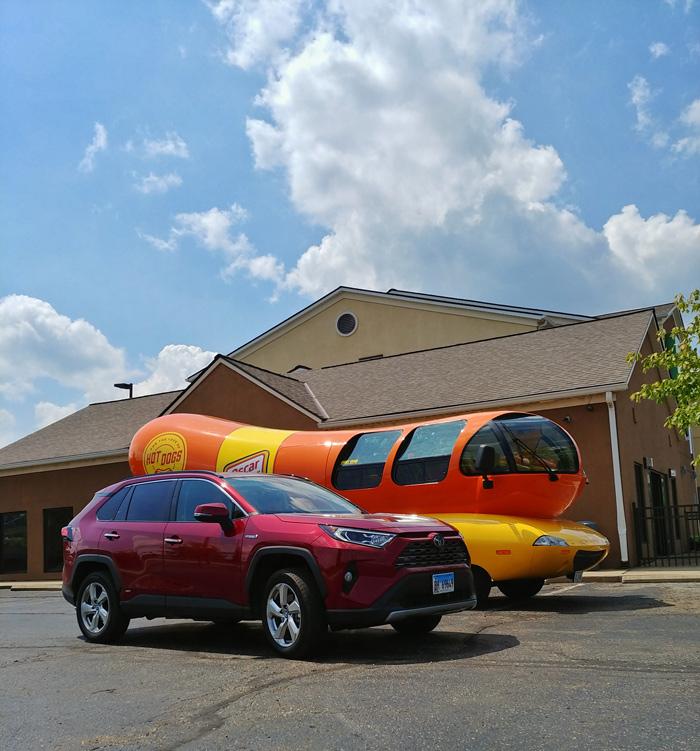 Continuing East to the Cleveland suburbs I continued our hot dog theme when I discovered the Oscar Mayer Weinermobile parked outside our hotel along with the Planters Peanutmobile. The two promotional vehicles were taking part in some events at the Pro Football Hall of Fame and it was fun getting to actually meet the people who get to drive those iconic vehicles. Of Course, I wasn't too jealous because I'm sure that the Rav4 handles better and gets WAY BETTER gas mileage!
That night, I also enjoyed some Lawson's Chip Dip - a Cleveland favorite for the past 80 years!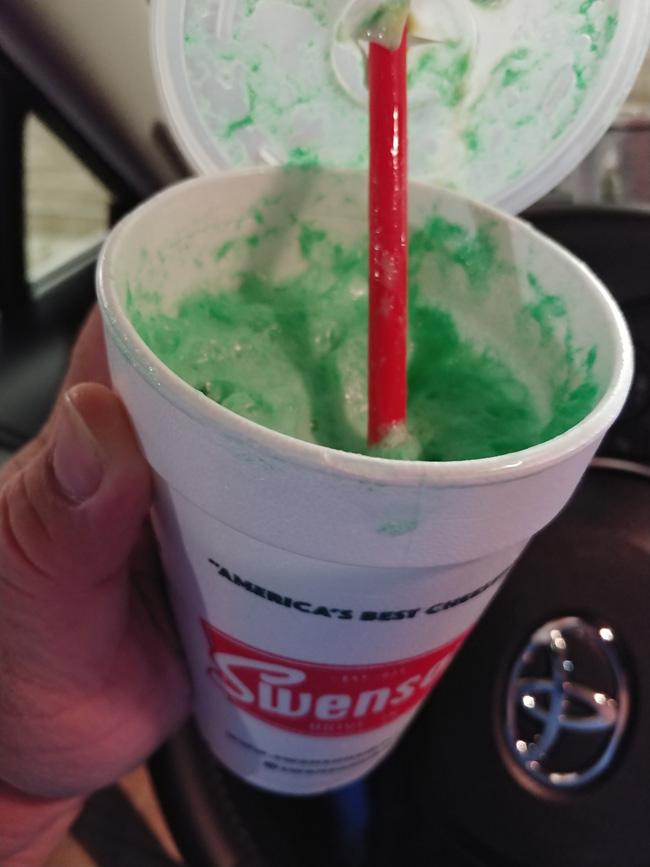 This is where it starts to get weird. Swensons drive-in is a staple in the Cleveland Suburbs around Kent and Akron since it first opened in 1934. My wife was excited to stop here since it was a favorite of her's during college. As Heather explained to me, "All the carhops here are cute boys". They mostly have normal stuff like hot dogs and malts. But "Mint Whip" struck me as something interesting that I couldn't pass up a chance to try. Simply put the Mint Whip is a creamy, frothy blend of vanilla ice cream, ginger ale, and mint color/flavoring. The consistency is somewhat like a rootbeer float but with the ice cream more foamy than if there was just a big scoop of ice cream. I wish I had been able to get a better photo but honestly, I didn't expect to like it enough to share it with you guys so this was taken after a few sips, late at night in the Rav4.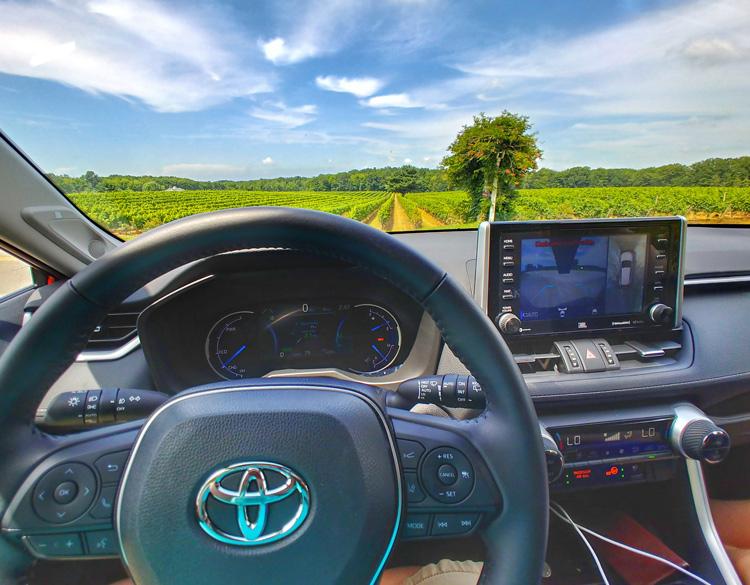 Our next stop took us to one of lesser-known wine regions of the United States, land along Lake Erie just north and east of Cleveland. What I didn't realize is that wine has been grown in Ohio since 1823 and the region falls within the global, "Pinot Belt". In the 1860's Ohio produced more wine than any other state but prohibition destroyed the industry. By 2018 though, Ohio is the 6th-largest wine producer in the country and Wine Enthusiasts has said that Ohio has, "innate potential for attention worth wines."
This area, in particular, was once a major producer of juice grapes for Welch's but juice grapes like Concord have shifted to wine grapes instead.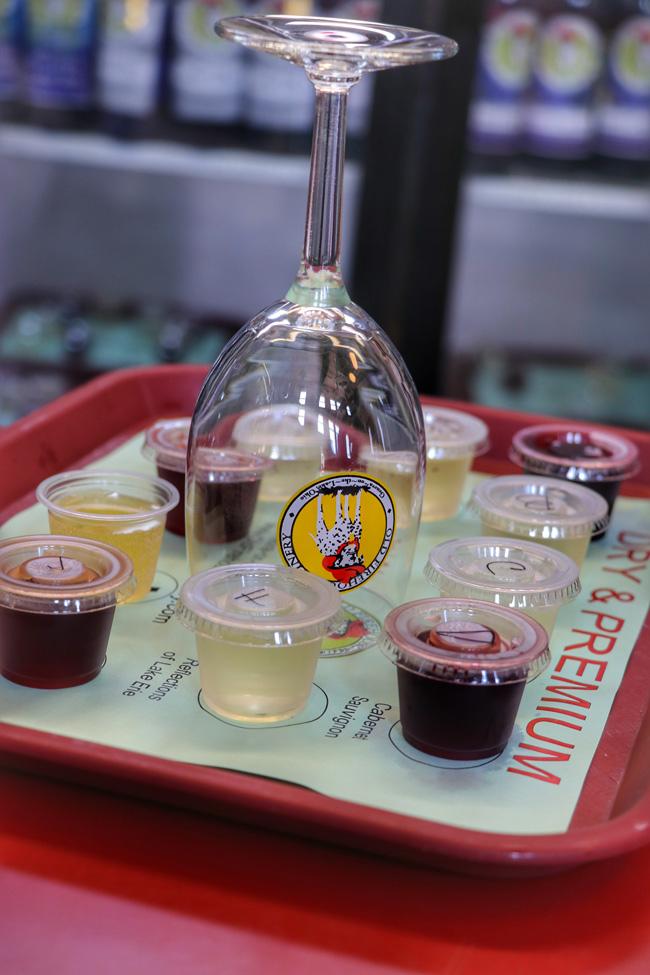 While there are several legitimately good wineries here, the industry is decidedly tourism-focused rather than snobby and elite the way it can be in some other areas. For instance, Old Firehouse Winery in Geneva on the Lake had their wine tasting served on a cafeteria tray with pre-portioned samples in the same plastic cups that you'd get ketchup and mustard in. While those of us who are experienced with wine tastings might laugh, it's just a fun and interesting interpretation that sort of works as part of a lakefront boardwalk. Plus, there's a Ferris wheel in the back and they have great wine slushies too!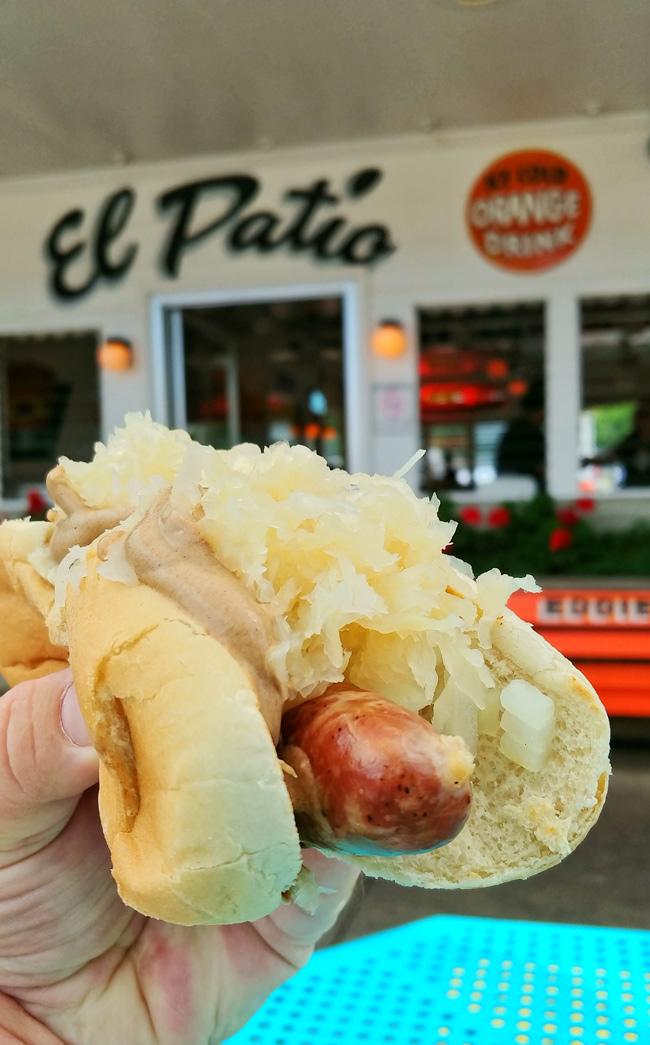 A quick walk down the boardwalk to another iconic hot dog shop, Eddie's Grill, which dates back to 1950. Here they have rootbeer on tap, a bunch of different types of pickles, and all the summer staples you'd expect like fries, burgers, and hotdogs. However, their specialty is the "Real Slovenian Sausage with Horseradish", so that's what I had and it was delicious!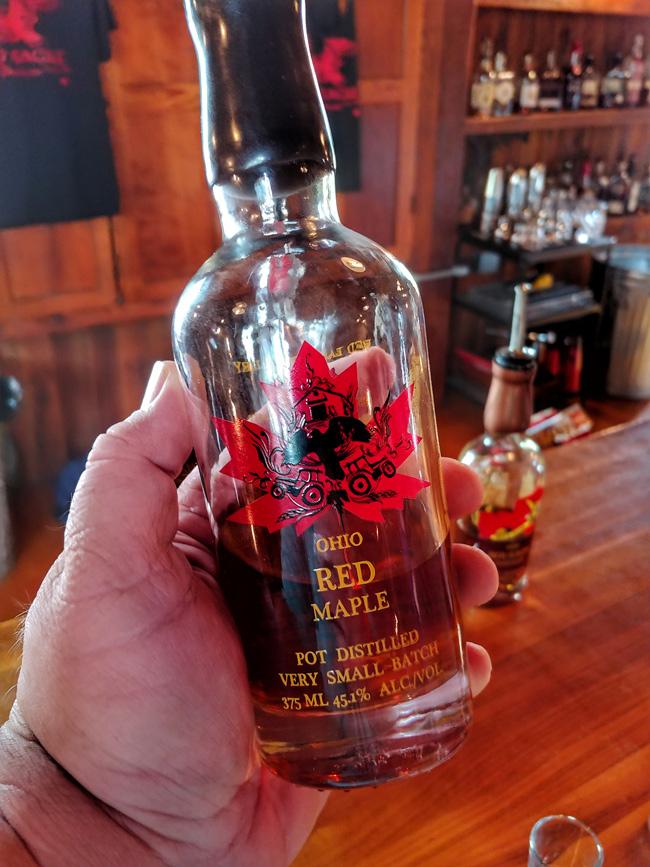 Aside from sausages, beer, and wine, this area is also known for maple production. So when you have brewers and winemakers around, you know you're going to have distilling too. What I didn't expect was to find this gem at Red Eagle Distilling. No, it's not a maple-flavored whiskey. It is actual distilled spirit made from Ohio maple syrup and it is absolutely fabulous. Truly a unique product for anyone that loves maple sugar treats. It has a faint nose of maple but otherwise is fairly similar to a decent whiskey.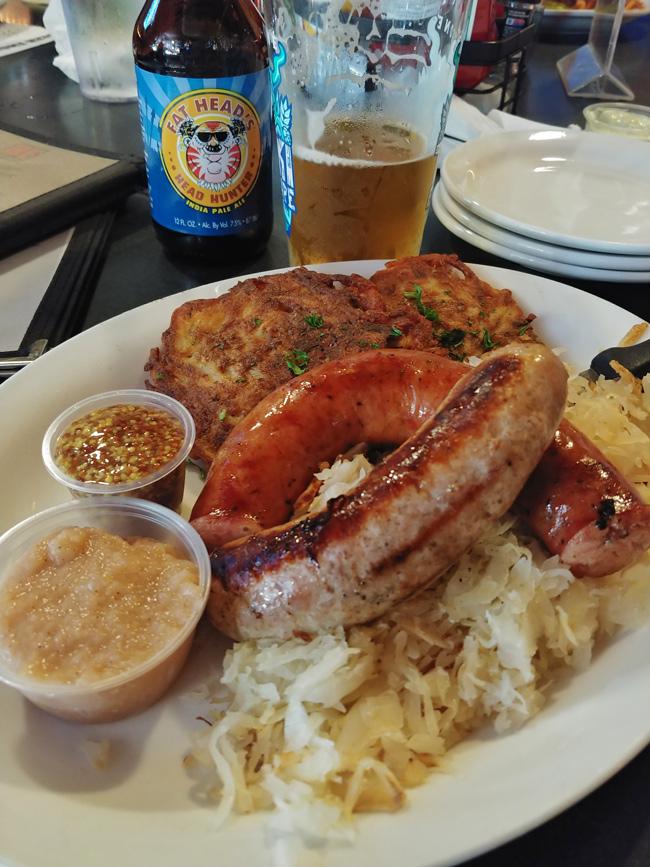 Next we headed to Cleveland itself where guess what ... more sausages! These we enjoyed while sampling some local Cleveland craft beer at Buckeye Beer Engine and I was not disappointed. This place has a huge tap list and even deeper collection of bottles. You're going to find all the major Cleveland craft beers here and a few lesser-known ones as well as some of the best craft beer from around the country. Our bartender was extremely knowledgeable and friendly, suggesting Fat Heads Head Hunter IPA since I love my hoppy beers. Good choice!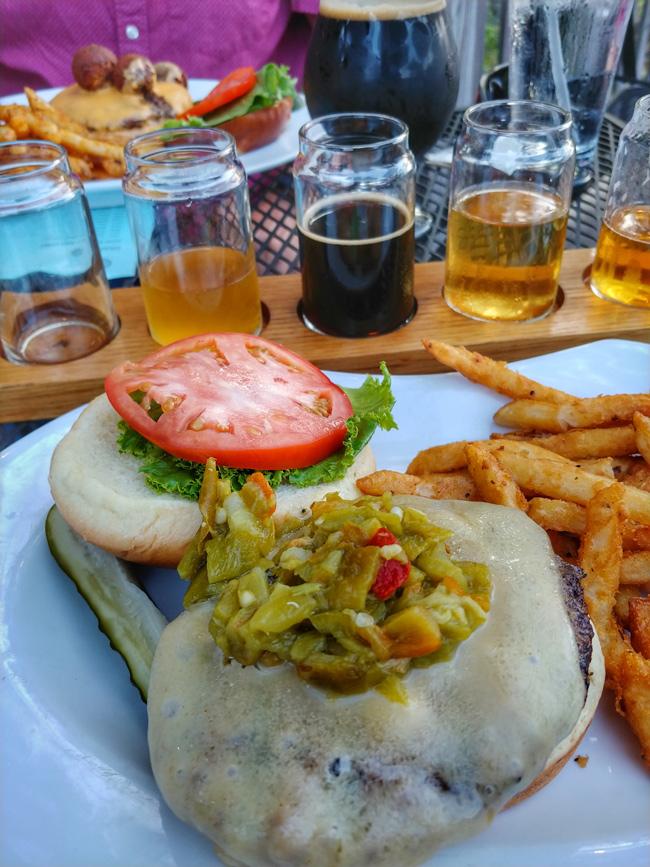 Our last stop in Cleveland was at Avon Brewing where they have some awesome burgers. I had the Hatch Chili Burger and my friend had the appropriately named Hush Puppy Burger featuring Jalapeno and bacon-infused hush puppies with beer cheese sauce on a pretzel bun. Mine was good but his was amazing.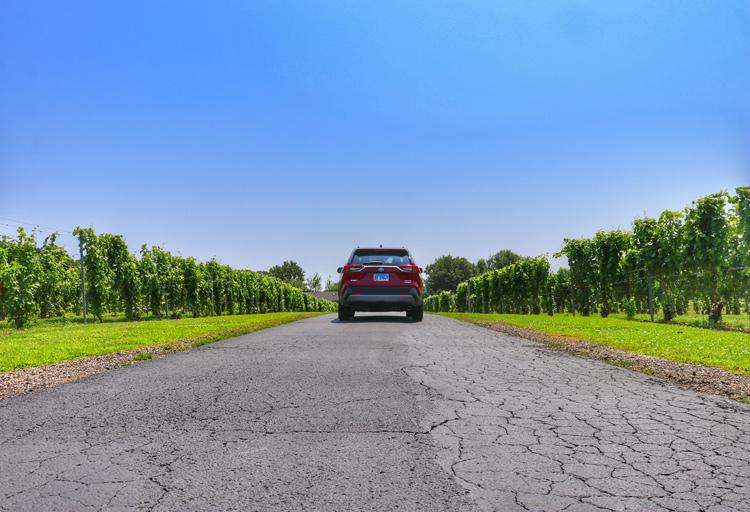 With our road trip mostly complete, it was time to swing through South West Michigan one more time for a visit to some of our favorite wineries including: Domaine Berrien Cellars, Lemon Creek Winery, Karma Vista Vineyards, and Road Barn Winery.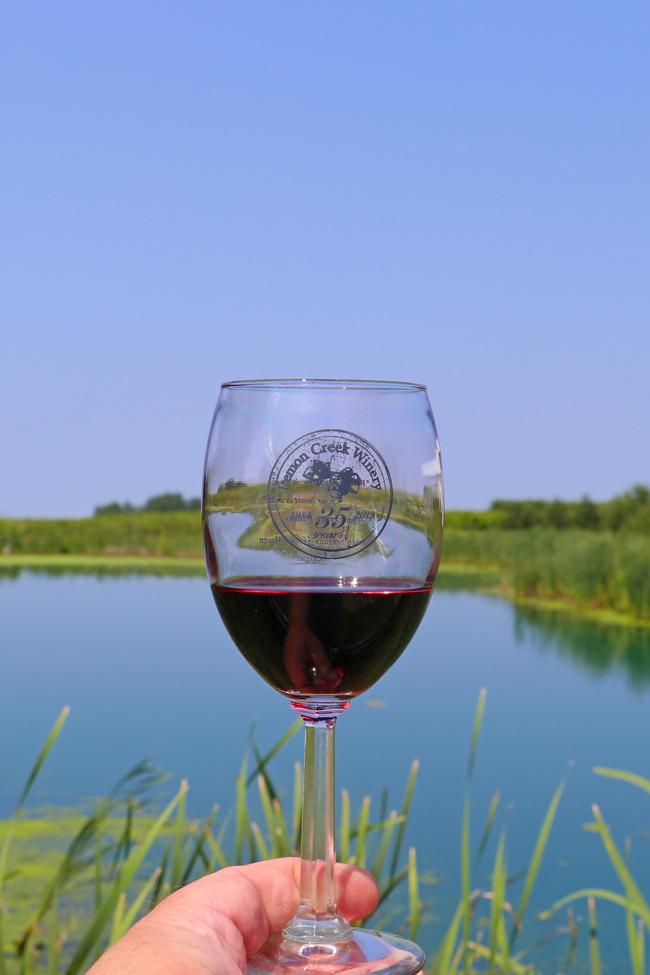 It's interesting to wrap up our trip here. I've now made a complete circle and so has the Rav4. A decade ago when I first fell in love with Southwest Michigan and began to discover my passion for wine and winemaking, the Rav4 was utilitarian and basic. Not unlike the wine industry here and my appreciation for it. It was the SUV my parents had because it was nice and dependable but certainly not something I'd aspire to ever drive myself. While it sold well, it wasn't something that I'd be excited to talk about with friends. Over this past decade though, all three of us - the Michigan winemakers, Toyota, and myself have defined ourselves and become entities that are far more refined than we once were.
In the case of the Rav4, it is a great looking vehicle that is fun to drive and while it still retains that core Toyota sense of quality and reliability is a vehicle that I look forward to going on more road trips with in the future.
Today, I am proud to say that I love the Rav4, just like I am to espouse the virtues of vineyards and winemakers from this region!