As if Beer and Sports weren't a good enough reason to visit Cleveland, the culinary scene there is actually pretty decent these days too. As a bit of a foodie myself, I am also always open to checking out unique places to get fresh, superior quality products.
Unfortunately on this trip I wasn't able to actually purchase anything except the sausages since I was staying at a hotel, but don't worry! In our next piece we'll share with you some spots in Cleveland where you can stay and cook up an awesome meal after your visit to the market.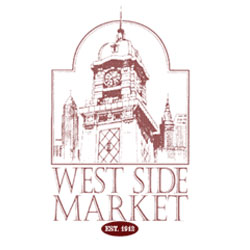 The Cleveland West Side Market is celebrating its centennial this year, having opened in 1912. Think of it as a a train station sized building filled with butchers, fish mongers, vegetable stands, bakers, and a few other things mixed in between. The quality of produce and meat was extraordinary during my visit and almost made me wish I lived in Cleveland so I could visit more often.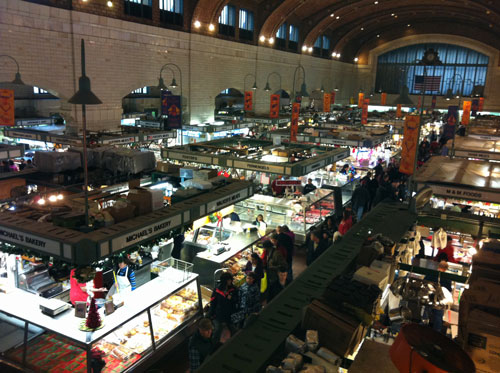 The market is located at the corner of West 25th Street and Lorain, in the Ohio City neighborhood of Cleveland, Ohio.
Hours are: Monday and Wednesday: 7 a.m.-4 p.m.; Friday and Saturday: 7 a.m.-6 p.m.
Remember though - this is NOT a supermarket where stock sits on shelves all day. If you want the best and freshest selection, make sure you come here early as some specialties will sell out early.
Not only is the product fresher and of higher quality, but because there is no corporate retailer in the middle, prices tend to also be much less expensive and the butcher is more than just a meat salesman. It is likely that he is - or at least actually knows the farmer that raised the cows, pigs, and chickens too.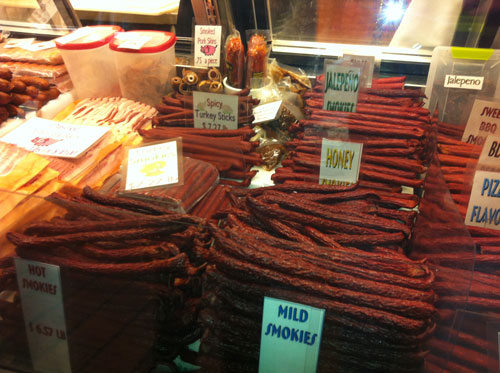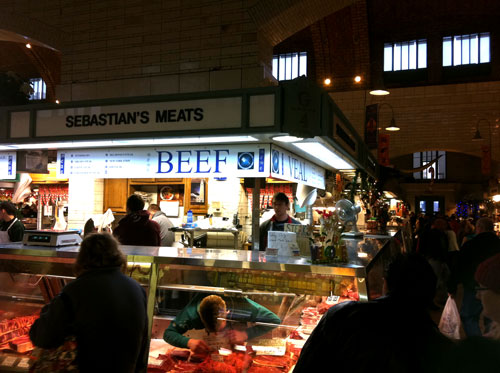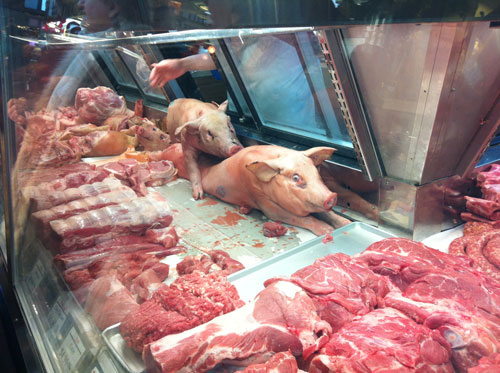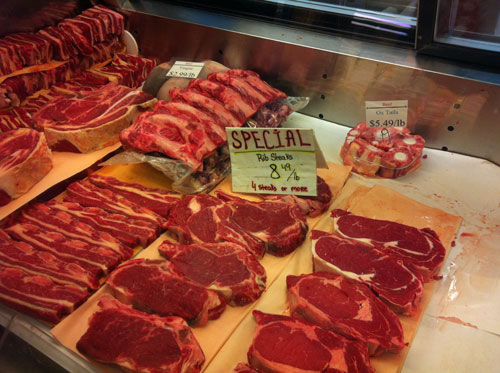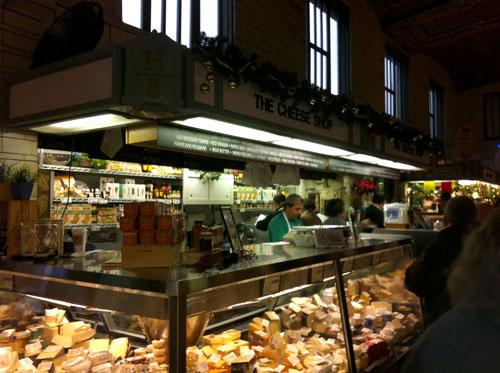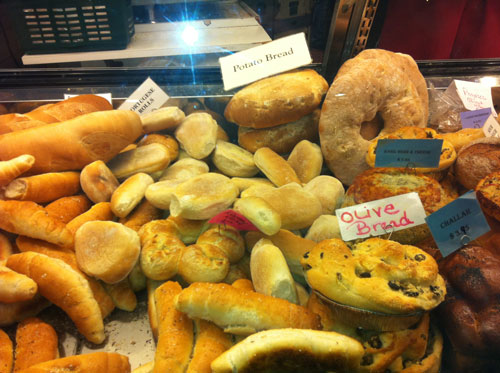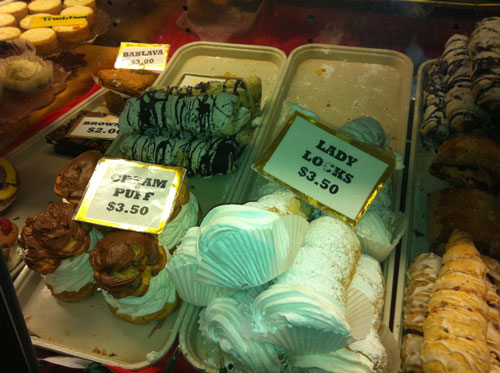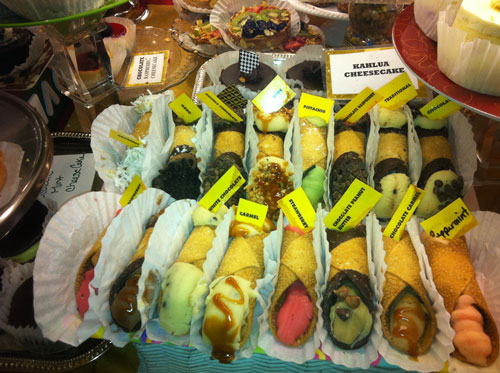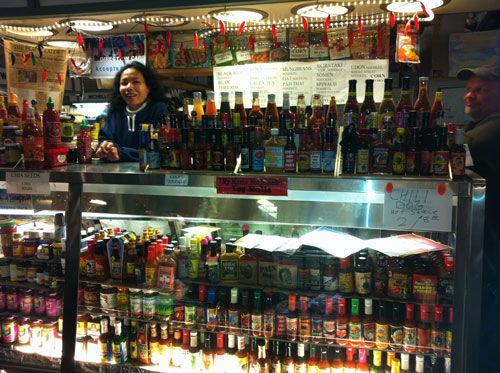 If the photos above aren't good enough of a reason to make this a destination while you visit Cleveland, the West Side Market is only a block away from two craft breweries, including: Market Garden Brewery, and Great Lakes Brewing Company and also McNulty's Bier Markt which has a large selection of craft and imported beers to satisfy almost any palate.