Visiting a brewery is one of the best ways to learn about a culture and community - or at least one of the most fun ways. That's why I was so excited to visit Alaskan Brewing Company's brewery in Juneau on a recent visit to the city. Since 1986, they've been developing creative beers that serve a local / regional audience but also serve as ambassadors of Alaskan culture to the lower 48!
In 1986, founders Geoff and Marcy Larson decided to open a brewery based on a recipe derived in part from shipping records of Douglas City Brewing Company, an Alaskan brewer that had existed from 1899-1907. The pair liked the result and Alaskan Amber was born - their flagship beer that has since won numerous awards around the world. At the time, Alaskan Brewing was one of the only legal breweries in Alaska and was one of only 67 craft breweries in the United States. Alaskan Brewing Company beers are now available in 21 states (mostly West and Mid-Western United States) and are the Great American Beer Festival's most award-winning craft brewery. Alaskan is also ranked 16th by the Brewer's Association's "Top 50 Craft Brewing Company" list!
Their fantastic Sled Dog IPA is also available on Norwegian Bliss at the "District Brewhouse" for those who want to try a fantastic IPA at sea.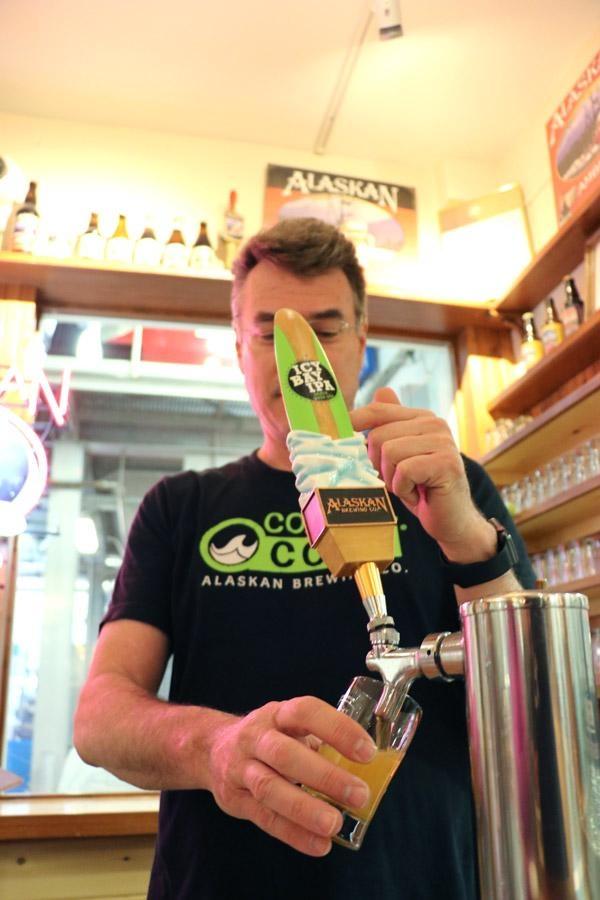 Simply put - they're good! If you see one of their beers at your local bar for the first time, try it. You'll enjoy it.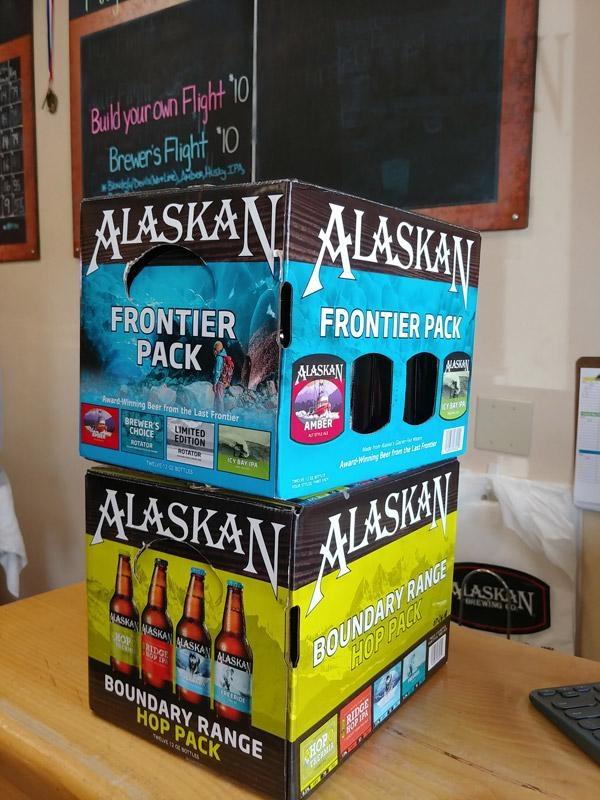 As you travel around Alaska, what I love about these guys is that they are essentially a "home town beer". Their success initially came from the fact that there weren't a lot of options for craft beer in the state - yet as you can imagine, Alaska is a population that loves beer. As a result, you'll find their beers in virtually every bar and restaurant in the state.
Even though there are now more than 20 breweries in Alaska and the state ranks #4 for per-capita craft breweries, every bar you go to proudly serves Alaskan Brewing Company product. Aside from the fact that their beer is simply delicious and easy to enjoy drinking. Part of their success is that they are extremely creative with names and packaging. Plus, their bottle art and packaging is gorgeous. In addition to names like Husky IPA and Hopothermia, they also involve local ingredients such as alder-smoked malts and Sitka spruce tips to add that extra bit of Alaska flavor.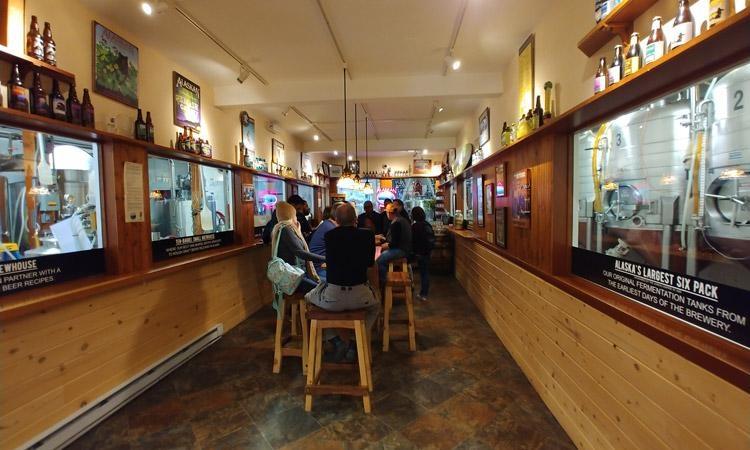 Whether you are visiting Juneau on a cruise ship or visiting the city for some other reason, the Alaskan Brewing Company brewery is relatively easy to get to. You can take a taxi from downtown for less than $20 (avoid the ones at the docks trying to sell you a tour) or you can take one of their shuttles. Alaskan Brewing Company Shuttles depart from the downtown Alaskan Brewing Depot (not beer is served there but there is a gift shop). Shuttle fee per person is $25 round trip and includes a guided tasting.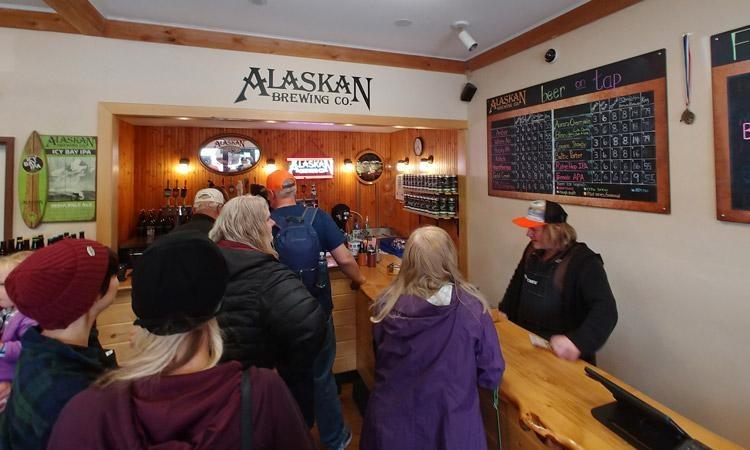 If you visit on your own or simply wish to enjoy more samples, flights are $10 and you can also buy growlers, crowlers, bombers, and cases on site. Personally, I think crowlers are a great option if you want to take some of their beer home with you. For those not familiar, a crowler is essentially a 32-oz can that is canned on premises ... like a growler but better sealing and robust enough to survive the flight back home in your checked luggage. There's also a great gift shop and fans of Alaskan Brewing will enjoy picking up a shirt or hat to bring home.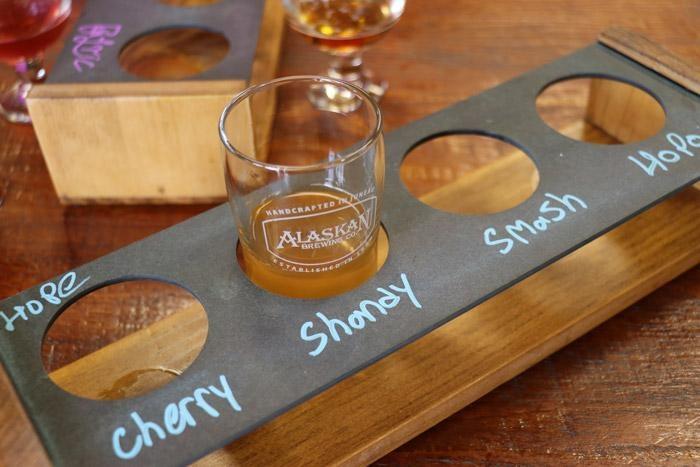 We had a great time hanging out with some of the folks from Alaskan Brewing and we'll be talking more with them coming up soon to learn more about the company and why Alaska is such a great place for guys to explore!