Being on the west coast is weird sometimes - we are three hours off from games that start on the East Coast and that means our tailgating foods are generally closer to brunch than dinner. Personally, I like to spice things up and I'm tired of the traditional recipes. Sure, you could have wings and mostaccioli but let's do something different. That's why I created this Brazilian-inspired omelette recipe featuring some products provided to me by the folks over a babbleboxx to create our own tailgate brunch experience.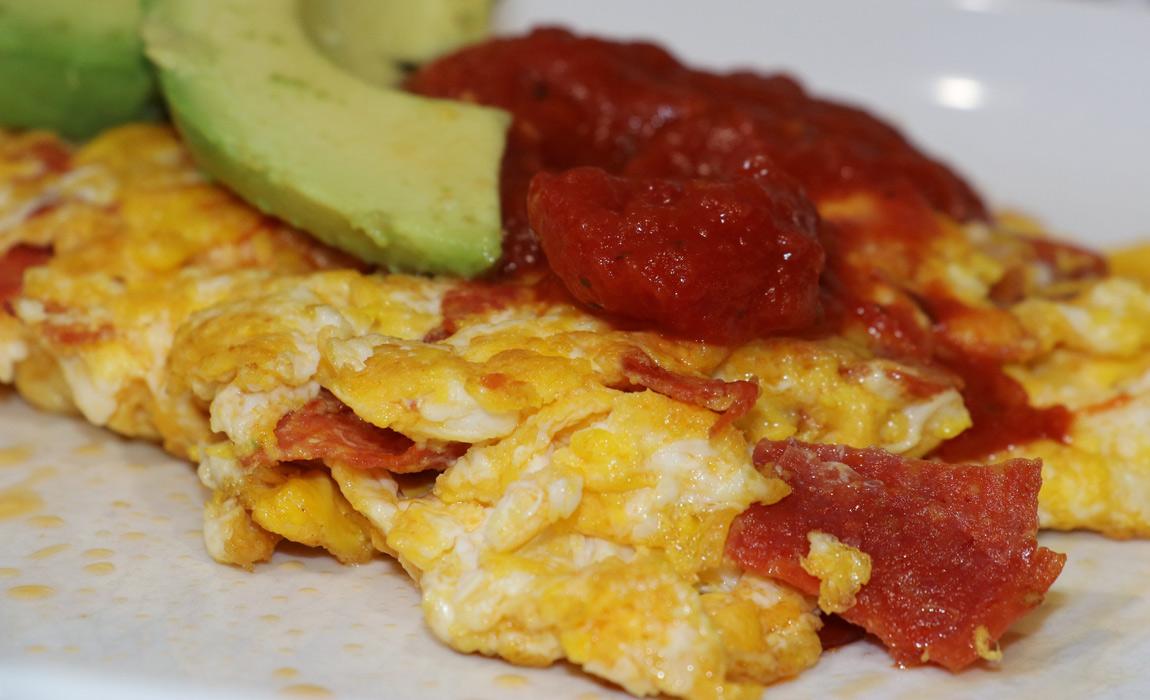 When you think of Brazil, most people think only of sun-soaked beaches, sugar cane, and beautiful people. What they don't understand is that Brazilian culture is shaped by hundreds of years of immigration from Africa, Europe, and Asia. One of the biggest culinary influences - aside from Portuguese - is Italian. So what we've created here is a omelette that blends Portuguese, Italian, and Brazilian cuisine together to create something super special and easy to make.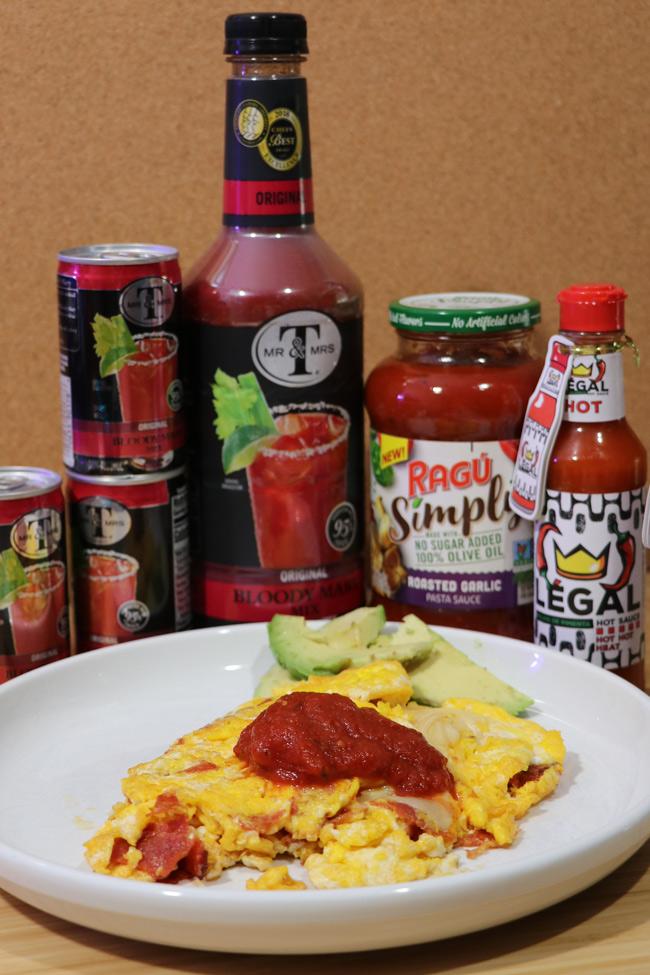 Brazilian Omelet Ingredients:
These ingredients are portioned per omelet designed to be shared with two people (or one hungry man like myself!). Scale portions as needed for your crew including making one giant omelet to split and serve individual portions.
4 Eggs
1 Tbs Butter
1 Tsp Crushed Garlic
1-3oz Thin sliced Portuguese Linguica Calabresa (or another spicy sausage)
2 Tbs Catupiry Cheese (you can substitute cream cheese)
RAGU Simply - Roasted Garlic Pasta Sauce as needed for topping
1 Haas Avocado for topping
Legal Hot Sauce to kick up the heat as needed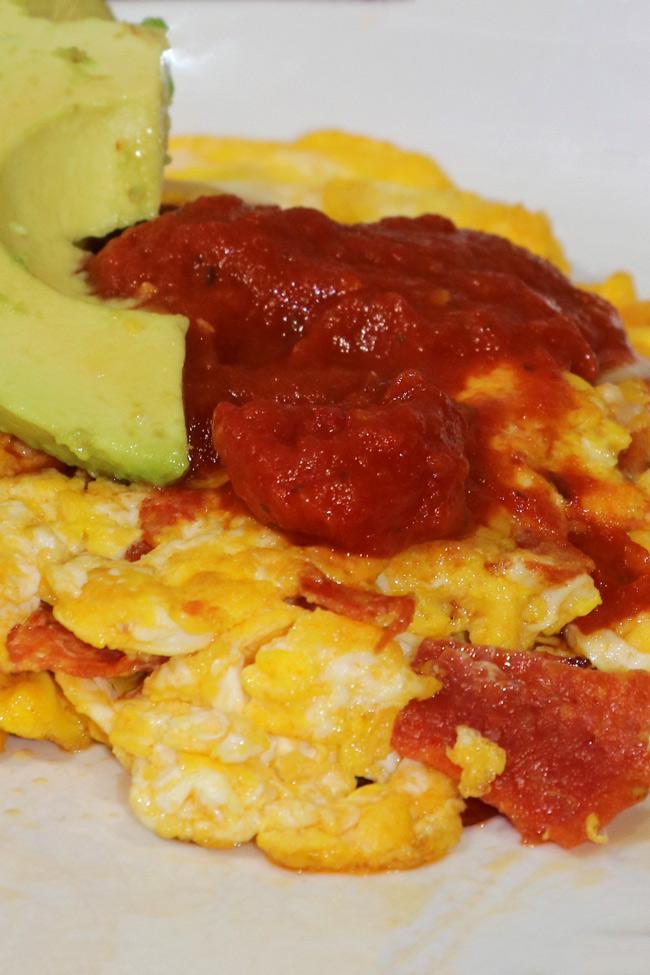 How To Make Your Brazilian Omelet:
Preparation is super easy ... slice up the linguica calabresa and put it in the omelet pan and cook it. If your sausage is already pre-cooked or cured then you just need to heat it up a bit to release some juices. Depending on the sausage used, you might need to wipe up any excess oil and dye since you don't want your eggs stained red. Add butter and four eggs and beat the mixture together till everything is all mixed up.
Once you have the eggs solidified on the bottom of the pan, take the catupiry cheese and place it in on top of the eggs and fold over.
After the cheese has had a chance to melt a little bit, serve your Brazilian Omelet and top with Ragu Simply pasta sauce and avocados (a hugely popular fruit in Brazil though most of the production is intended for domestic consumption instead of export like in the US and Mexico).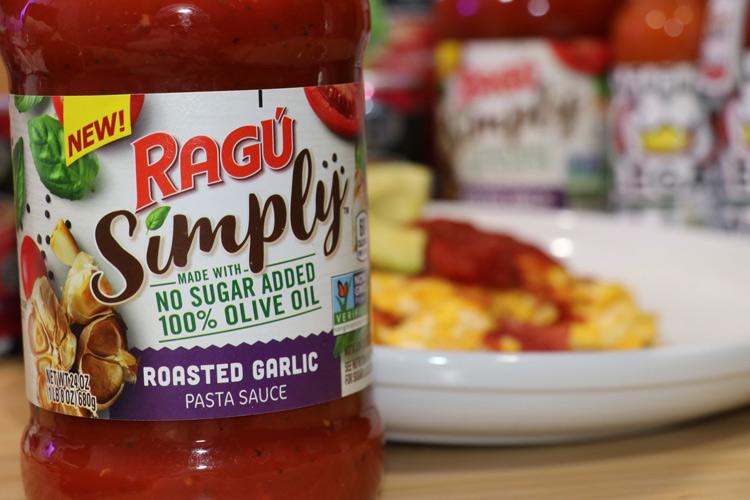 While you could use any pasta sauce, I like the RAGU Simply Roasted Garlic Pasta Sauce since it is made with 100% olive oil, has no sugar, and has a delicious flavor with nice chunks of garlic, tomatoes, and onion. The folks at RAGU have also asked me to share their Roasted Garlic Short Rib Stuffed Ciabatta, one of many easy to make tailgate recipes on their site.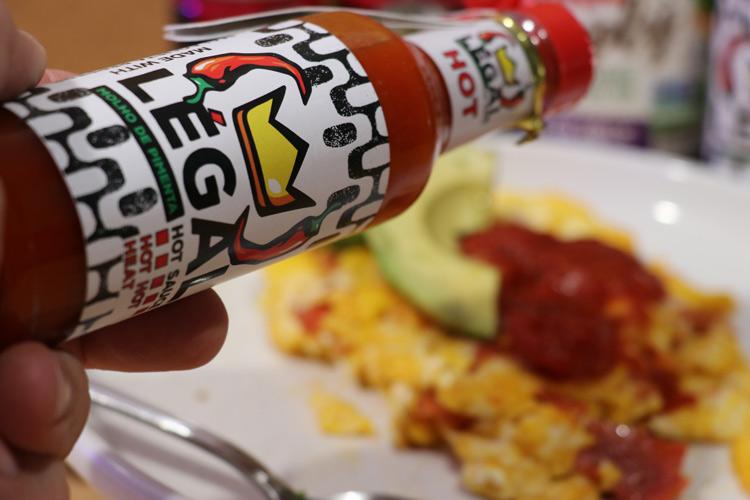 To kick things up a notch, make sure to use some Legal - "Brazil's Original Hot Sauce". It's made in Brazil from Malagueta Peppers, Carrots, Vinegar, and Salt. Legal in Portuguese is pronounced "Lay-Gal" and means "cool". From tasting some of these on my eggs this morning I can tell you that it is ANYTHING BUT cool. It tastes great though so that's what matters and is the perfect way to take our Brazilian Omelet to the next level.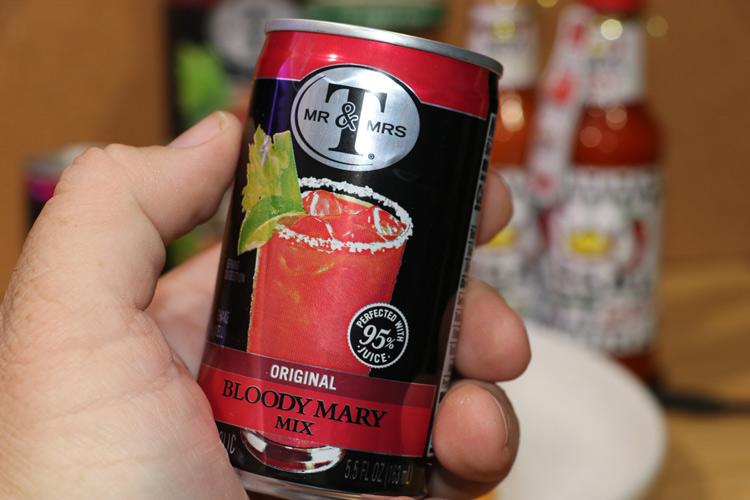 Finally, though, you're going to need something to drink while watching the game so they sent me some Mr & Mrs T Bloody Mary Mix. While they still have the big bottles, I dig the small ones because as someone who does not like Bloody Mary's it's nice to have individual-sized cans to keep on hand when we have guests that do.
Plus these cans make it easy and convenient for taking with you camping. Just add ice, vodka, and garnish and you have a "made from scratch" bloody mary taste that has made Mr & Mrs T famous. While visiting a Brazilian steakhouse might be easier than making something at home yourself, we think you'll probably agree ... this looks pretty darn good.
So there you have it, a unique twist on tailgating that is sure to keep everyone full while watching the game!