Birds Eye has some new Veggie Made pastas that they asked me to check out. So while looking at the freezer case I had a challenge - do I go with the probably really good on it's own pasta with alfredo sauce ... or make my own? I think you know what the answer is here and that's because I love to innovate and create new recipes. So here it is, Spicy Cajun Alfredo with pork chops served over Birds Eye® Steamfresh Veggie Made™ Zucchini Lentil Pasta!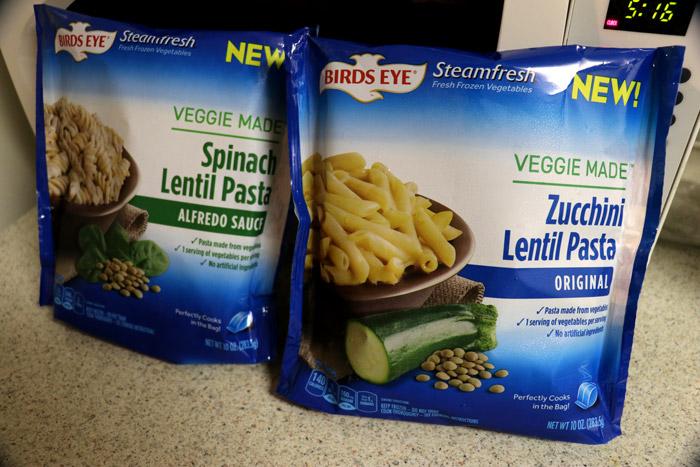 Birds Eye® Veggie Made™ pasta comes in four different varieties: Spinach Lentil Pasta with Alfredo Sauce or Marinara Sauce, and Zucchini Lentil Pasta with Cheddar Sauce or Original (no sauce). Each of them counts as a full serving of vegetables and while they can't legally be called "gluten free" since they haven't been certified as such, the ingredients for the Zucchini Lentil Pasta do not contain any gluten ingredients. Pasta ingredients include: Cooked Green Lentil Zucchini Penne Pasta (Water, Green Lentil Flour, Zucchini, Egg White), Water, Extra Virgin Olive Oil, Corn Starch, Salt, and Tara Gum.
Since they are Steamfresh, it cooks right in the bag in a matter of minutes too and there's no extra pans to wash!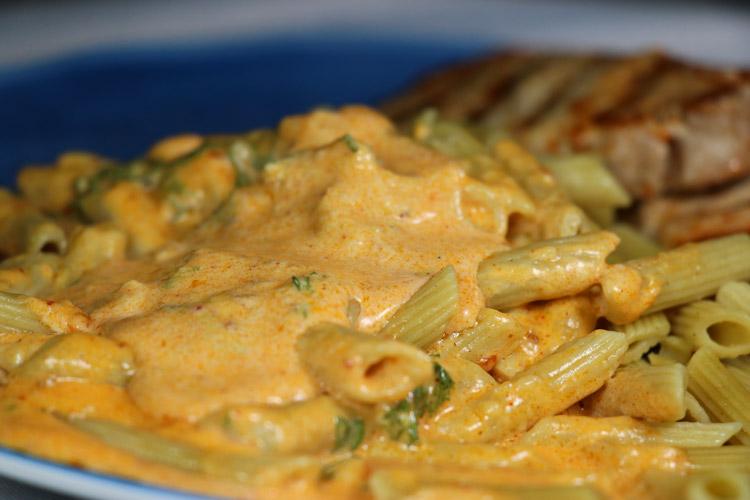 Spicy Cajun Alfredo Pasta with Grilled Pork Chop Ingredients:
1 package of Birds Eye® Veggie Made™ Zucchini Lentil Pasta
1 pint of Heavy Whipping Cream
8oz grated parmessian
1/2 cup of butter
1 tbs diced garlic
1 tbs garlic powder
1 tbs paprika
1 tbs red pepper flakes
2 tsp cayanne pepper
1 cup chopped parseley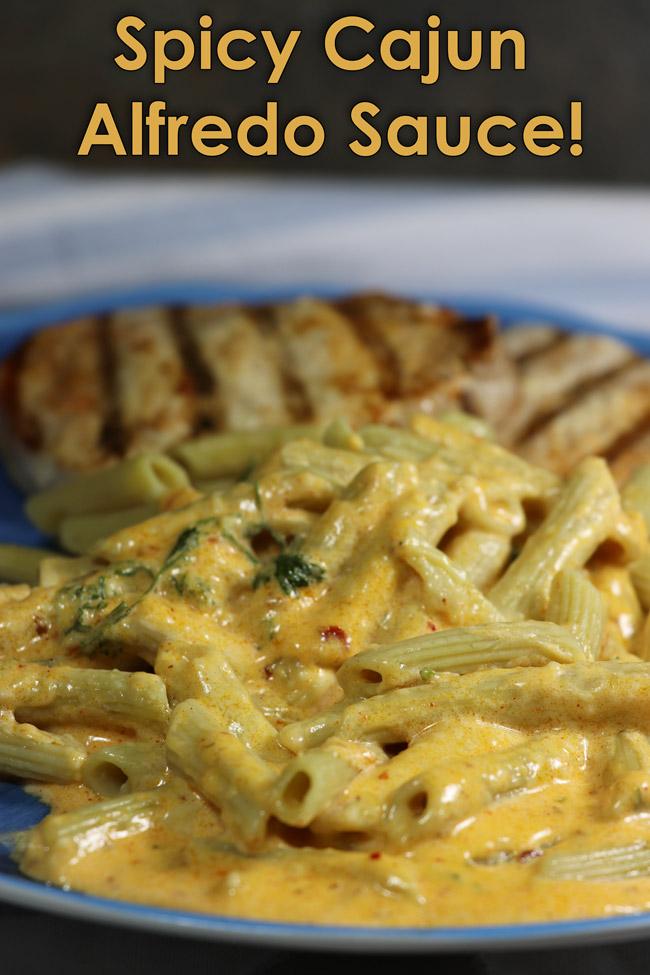 Directions to make Spicy Cajun Alfredo with Grilled Pork Chop:
Melt the butter in a medium sauce pan over low heat and then add cream and wisk together until the mixture begins to simmer.
Add parmesian cheese, garlic, paprika, pepper flakes, and cayanne pepper and continue to stirr till well mixed then add chopped parsley and turn the stove to low heat.
You may want to adjust the pepper flakes and cayanne pepper to taste. This recipe is designed for a subtle spice but you may want more of a kick depending on your mood.
Fire up your grill and add pork chops once grill is hot. Season the pork lightly with season salt and cayanne pepper to taste. Cook time will depend on the thickness of your chops.
While the pork is cooking, place the Birds Eye® Veggie Made™ Zucchini Lentil Pasta in the microwave and cool according to your microwave's strenght rating listed on the bag.
That's it! take the pasta and place it on a plate along with the grilled pork chops and spoon the sauce over the pasta.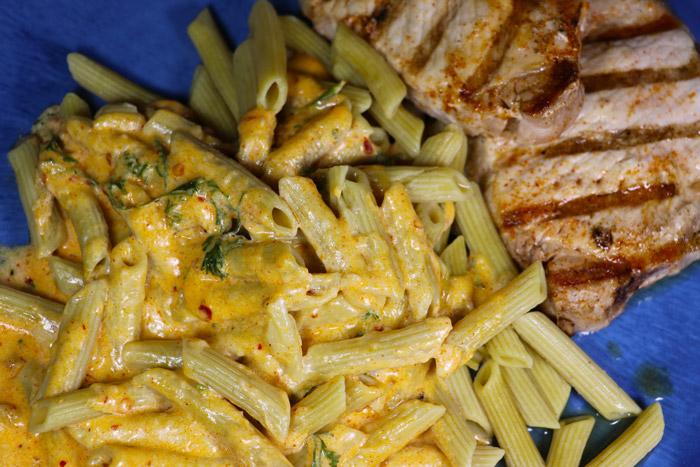 Taste wise, I was very impressed by the Veggie Made pasta. It clearly isn't wheat, but it has a very good texture and cooked perfectly with a nice al dente firmness. I generally prefer to add my own sauces but the alfredo sauce included in the other one tasted great and is a great option if you don't want to create your own.
While the cost is significantly more than a standard box of pasta, it is the perfect thing for anyone looking for a quick meal with minimal cleanup. Definitly worth having a couple bags in your freezer!